What is Hair Botox?
The Hair Botox treatment works by filling in the individual fibre of hair to help give it fullness and make it smooth. Botox is injected into the scalp which relaxes the muscle, enhancing blood flow and increasing the delivery of nutrients to the hair.
This helps rebuild damaged hair bonds, making the hair soft, smooth, and shiny that appear straighter than its natural texture.
Read more
6 Benefits of Hair Botox

Get Rid of Frizzy Hair
Deep conditions the hair for a smooth texture

Thicker, Voluminous Hair
Strengthens the hair grafts and promotes hair growth

Repairs Hair Damage
Repairs very fine and weak hair

Youthful-Looking Hair
Adds lustre, shine and gloss to your hair

Painless and Non-Invasive
Is a pain-free and non-surgical treatment with no downtime
Bodycraft's Hair Botox Process

• Please ensure that there is no infection, injury, bruising or wound on or around the site of injection.
• Shampoo and condition your hair before the procedure.
• Cleanse your scalp and get rid of any grease or dirt particles.

• The hair is carefully cleansed to get rid of any dirt or product buildup that could be covering the hair.
• An anaesthetic cream will be applied for 30-45 minutes.
• After drying the hair, the botox is superficially injected into the target area and left on for at least 45 minutes.
• It is washed off with a sulphate-free hair cleanser.
• The hair is straightened using a heating tool to seal in the treatment.

• Avoid hitting the gym or doing any strenuous physical exercise for the next 24 hours.
• Refrain from laying down, bending down or leaning forward after the first 4 hours of treatment.
• Avoid rubbing and massaging the injected area for the next 24 hours.
• Make sure to use a hair cleanser that is sulphate-free, silicone-free and paraben-free.
• Use a conditioner to keep any kind of dryness at bay.
• Indulge in a deep conditioning hair masking session once a week
• Cut down on heat styling on a day-to-day basis to keep your strands healthy.
• Cover your hair with a silk scarf while stepping out in harsh weather.

BOOK AN APPOINTMENT
Side Effects & Precautions for Hair Botox

You may experience mild temporary symptoms of redness and a slight pain at the injection site. These will subside within 24-48 hours.

Those who are prone to seizures or have any neuromuscular diseases should not opt for this treatment. The Hair Botox treatment is also not recommended for those who are pregnant or breastfeeding.
Why Choose Hair Botox from Bodycraft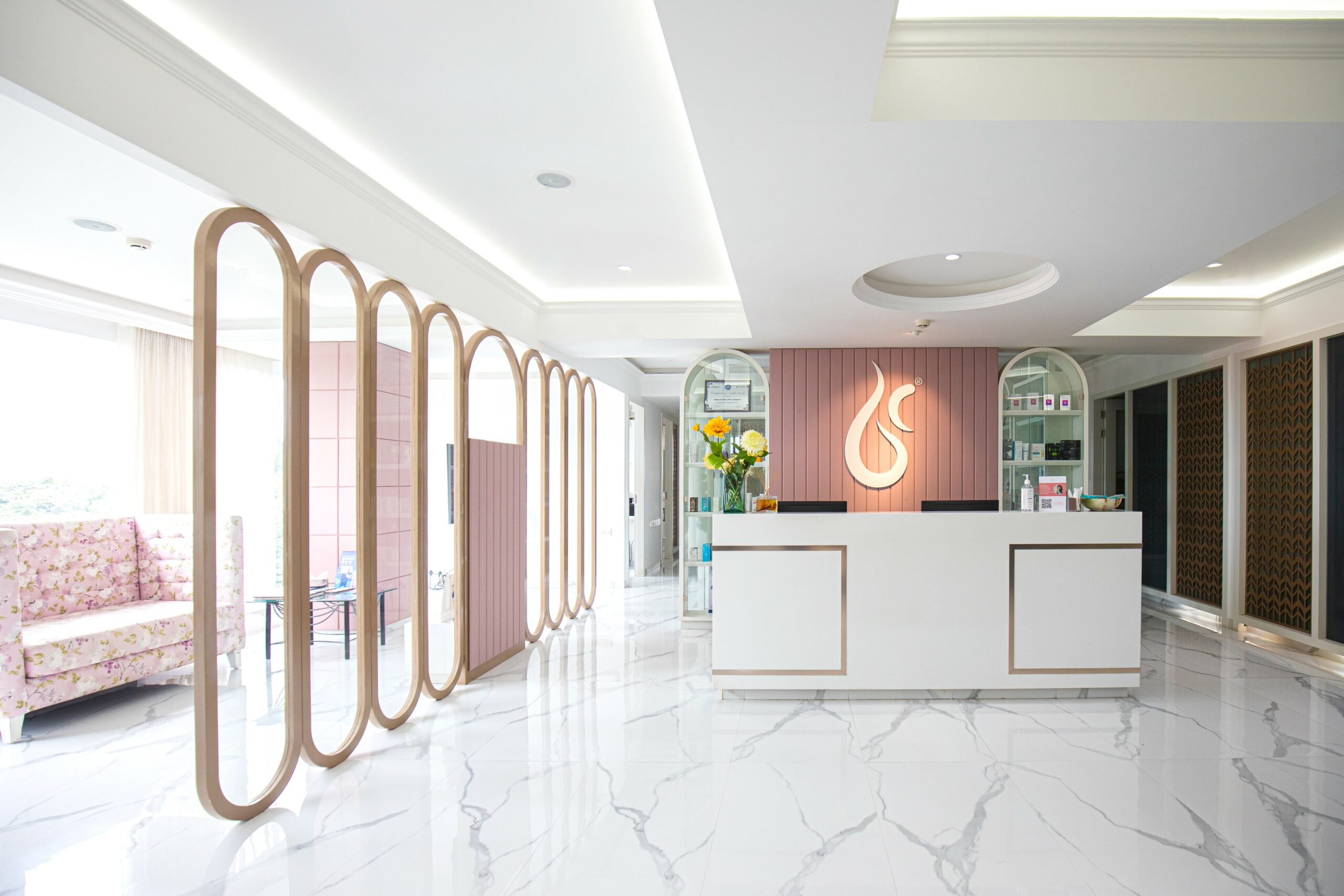 Why Choose Hair Botox from Bodycraft
We offer one-on-one consultations with an expert doctor who conducts a detailed examination of your skin type and discusses any concerns along with your medical history.
We guide you throughout the procedure with pre-care and after-care assistance.
We make sure to use safe procedures in a completely sterile environment.
We make you feel comfortable throughout the process, helping put you at ease!
Packages Offered by Bodycraft
*T&C applied. Get in touch with our team to learn more.
Book Your Complimentary Doctor Consultation Now!
"The doctors at Bodycraft Clinic calmed my nerves by carefully explaining all the services and how they work. I'm so happy with their services and Volite is my favourite treatment so far! I'd recommend it to everybody."
"Cleanliness & hygiene is also on point. Totally recommend Bodycraft for skin services."
"It has been a great clinic service experience in Bodycraft. The doctors have helped me a lot from giving best consultation to the best results as well. Very satisfied."
"The consultant was super sweet and helped with managing my appointment and helped give the best care and treatment. If you ever need any services like wrinkle relaxers, filler or eyebrows I would 100% recommend Bodycraft."
"Bodycraft has excellent clinic consultants and would really help you understand your skin-related issues, along with the best cosmo-dermatologists I have come across. Highly recommended!"
"I was skeptical about injections. But I was also worried about my chin. The doctors at Bodycraft assured me for getting fillers and it made a huge difference. Very happy with the results."
"My acne was very bad and after choosing Bodycraft's chemical peel sessions, my face is completely rejuvenated. I'm very happy with the results."
"The cosmetologists at Bodycraft are truly amazing.  In just two weeks my skin is finally seeing some normalcy. Acne has significantly reduced and so has the pain and pigmentation. This is the best my skin has felt in a long time. Never felt this kind of response elsewhere."
"I was suffering from acne and after taking treatment at a Bodycraft clinic I feel much better. My acne has come down and I feel more confident. Thanks Team!"
"I had a wonderful experience at Bodycraft. I had undergone peels for acne and was extremely satisfied with the treatments. Special thanks to the doctor and also to my counselor who has always been getting me an appointment to suit my schedule."
FAQs Related to Hair Botox Treatment
All hair and skin types are different. So, the number of sessions will vary depending on the kind of results you are looking for. After a thorough consultation with our doctors, you will be advised on the number of sessions you will need. Typically, it is recommended to get 2-3 sessions annually to help maintain the look of your nourished hair.
Some people experience a slight tingling sensation during the Hair Botox treatment. It doesn't hurt too much and the recovery procedure also doesn't entail any redness or pain.
You will have improved hair density. The thickness of your hair will increase offering greater hair coverage for any bald patches on your scalp.
Yes, it can be done on coloured hair, however, it may impact the tone of the colour. In order to prevent the colour from fading, it is crucial to have a sufficient time gap between getting your hair coloured and getting hair botox.