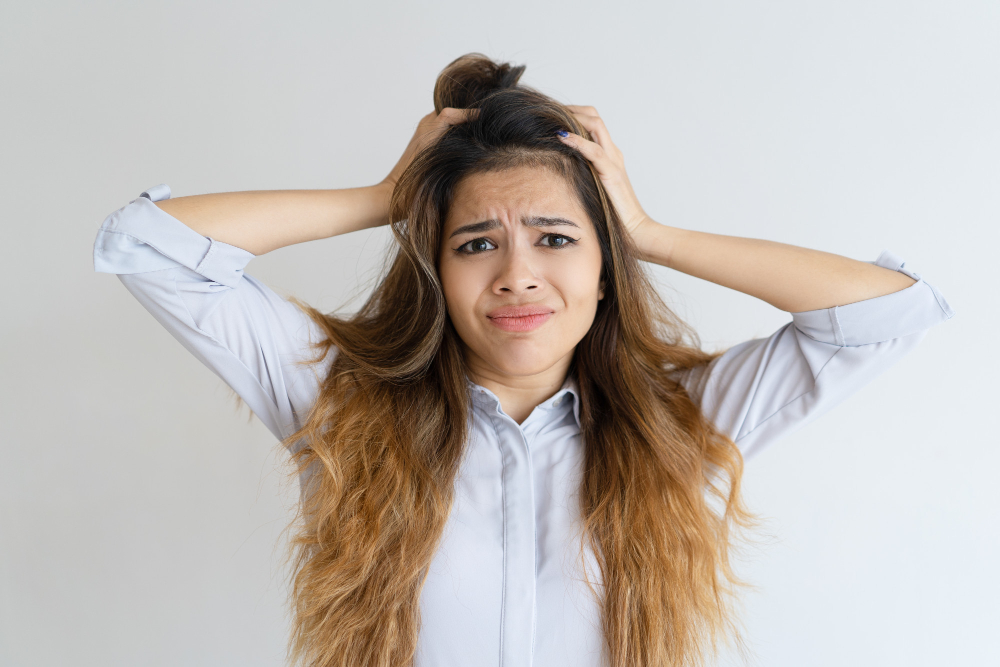 Tired of the pesky frizzy flyaways that seem impossible to tame? It's easy to get disappointed with the short-lived results of temporary fixes.
It's time to say goodbye to your frizzy hair woes once and for all with our ultimate guide on frizzy hair solutions. 
Whether you've been struggling with frizz for years or simply want to upgrade your hair care routine, our guide's got you covered. From understanding the root causes of frizz to exploring effective frizzy hair treatments and expert tips, you'll gain invaluable knowledge on how to get rid of frizzy hair permanently.
Causes of Frizzy Hair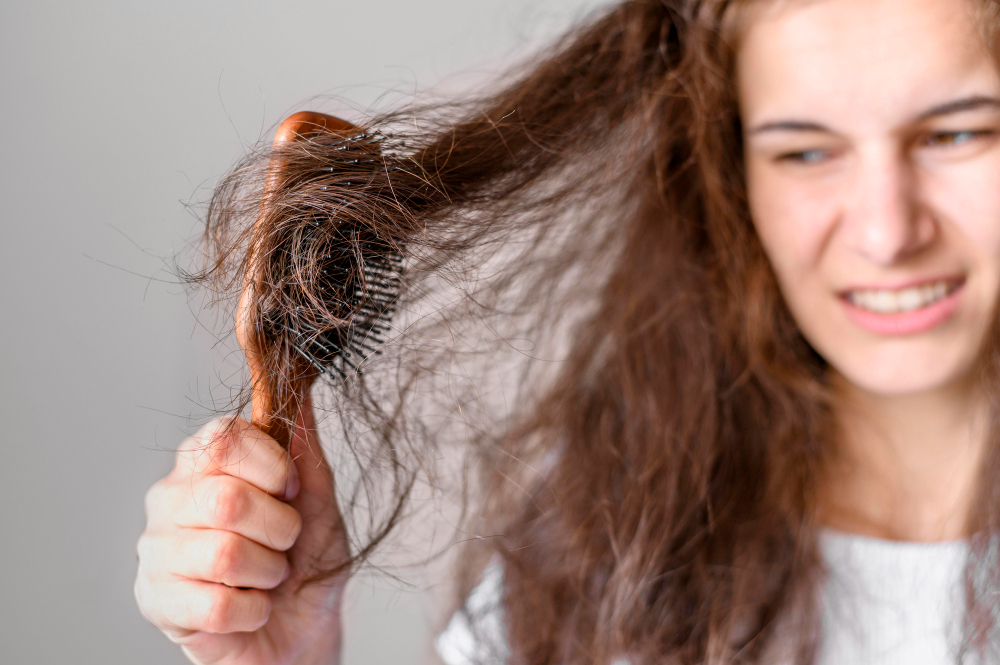 Experiencing frizzy hair on a daily basis can be incredibly frustrating, leading to a constant search for the reason behind your unruly locks. Identifying the causes of frizz is the initial stride towards discovering a lasting remedy. Here are some common causes of frizzy hair:
Frizz can be caused by the presence of humidity (moisture in the atmosphere), which enters the hair shaft, causing it to expand and become unruly
When hair lacks moisture and becomes dry, the cuticles become rough and more susceptible to frizz
Excessive washing removes the hair's natural oils, leading to frizz and dryness
Excessive use of heat-styling tools such as flat irons and curlers can harm the protective layer of the hair, resulting in frizz
Accumulation of styling products and dirt can weigh down the hair, giving it a frizzy appearance
Vigorous towel drying or brushing can generate friction, leading to frizz
How to Get Rid of Frizzy Hair?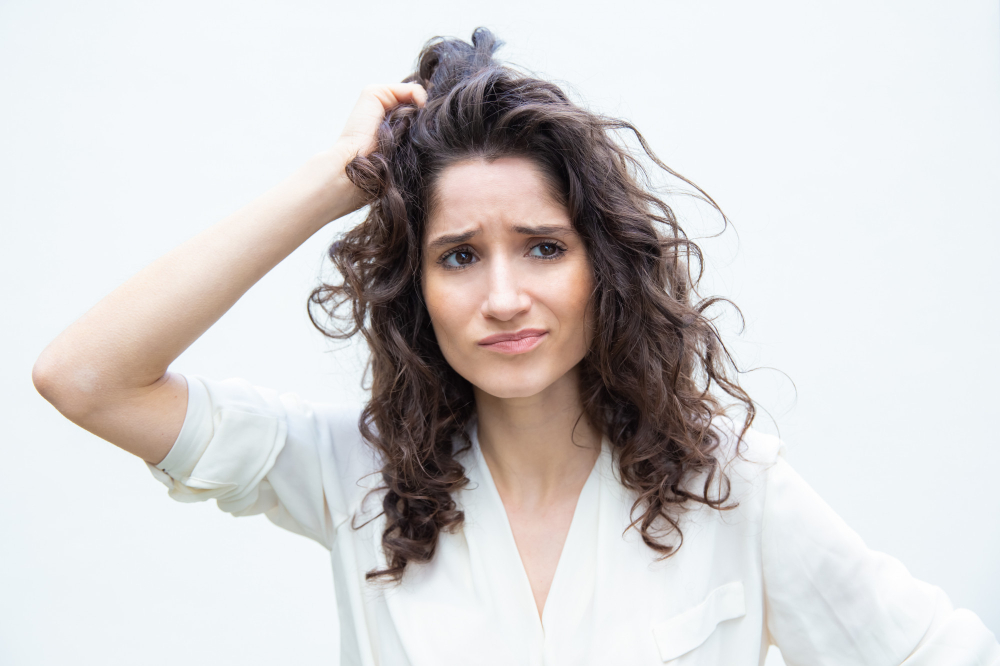 Worried about how to get rid of frizzy hair? We have the perfect set of tips for you. From nourishing hair care routines to styling techniques, we've compiled a list of effective ways to get rid of frizzy hair for good.
1. Nourish Your Hair
Keep your hair hydrated by using high-quality hair products like moisturising shampoos, conditioners, and leave-in treatments to combat dryness and prevent frizz.
2. Use a Microfiber Towel
Replace your regular towel with a microfiber one to gently pat dry your hair and minimise friction that can lead to frizz.
3. Reduce Heat Styling
Minimise the use of heat styling tools and embrace air drying whenever possible to minimise damage and frizz. Always use heat protection serums while using heat-styling tools.
4. Seal the Cuticles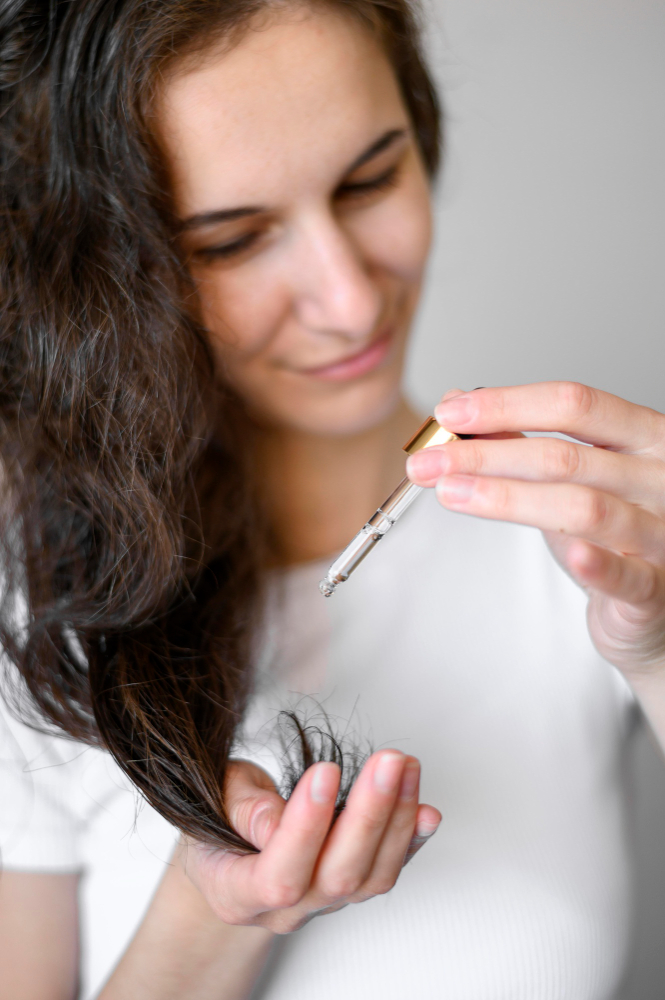 Apply a lightweight hair serum or oil to seal the hair cuticles, creating a smooth and frizz-free surface. Check out bodycraftshop.com for a professional range of products. 
5. Shield against Humidity
Apply an anti-frizz hair spray or serum containing ingredients that resist humidity, safeguarding your hair from moisture in the air. Try the Sebastian Mousse Forte Heat-Resistant Styling Mousse for its heat damage protection, frizz control, and strong grip and volume-boosting formula. With its all-in-one bottle of mousse, you can achieve the perfect styling results for your tresses.
6. Sleep on Silk
Swap your cotton pillowcases for silk or satin ones to reduce friction and prevent frizz while you sleep.
7. Choose the Right Brush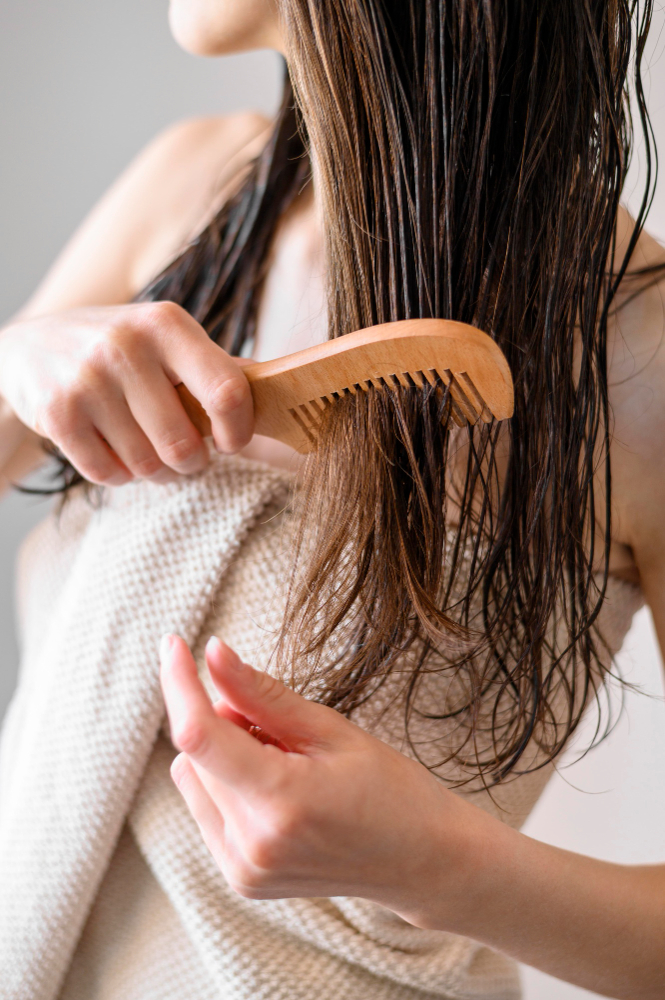 Opt for a wide-toothed comb or a brush with natural bristles to avoid tugging and causing frizz.
8. Maintain Regular Trims
Regularly trimming your hair helps eliminate split ends and keeps it healthy, reducing the likelihood of frizz.
Frizzy Hair Treatments
Frizzy hair is a common issue that can be frustrating to tackle. Thankfully, there are effective anti-frizz treatments that can help you achieve sleek, manageable hair.
1. Hair Botox
The Hair Botox treatment is a non-invasive procedure that deeply conditions adds volume, and smooths hair. Administered to the scalp, it relaxes muscles, improves blood circulation, and repairs damaged hair bonds. The result is soft, smooth, lustrous hair with a straighter texture. Hair Botox is gaining popularity as a preferred choice for frizz relief.
If you're considering Hair Botox to combat frizzy hair, Bodycraft Clinic is the perfect place to get started. 
View this post on Instagram
Our safe and pain-free Hair Botox treatment makes hair more manageable, smooth, and healthy. With personalised consultations, professional doctors, and a sterile environment, you'll receive proper pre-care and after-care support. Say goodbye to frizz and embrace the magic of Hair Botox at Bodycraft.
2. Hair Spa
You can also opt for a hair spa once or twice a month to reduce frizz and upkeep your hair's health. When it comes to indulging in a hair spa treatment, Bodycraft provides exceptional services that cater to all your hair care needs. 
View this post on Instagram
Our expert stylists use high-quality products and techniques to restore moisture, repair damage, and leave your hair frizz-free and healthy. Experience the luxurious benefits of a hair spa treatment at Bodycraft and bid farewell to frizz forever.
Frizzy Hair Solutions – How to Prevent Your Hair from Getting Frizzy?
Here are some quick and effective tips to prevent frizzy hair and flyaways:
Minimise tugging and breakage by using a wide-toothed comb or a brush with natural bristles

Hydrate and protect your hair from humidity using a leave-in conditioner or hair serum

Minimise heat styling and opt for air-drying whenever possible to prevent damage

Reduce friction and frizz while you sleep by using a silk pillowcase

Rejuvenate your hair with a nourishing spa treatment to deeply moisturise and revitalise it
The Takeaway
In your pursuit of how to get rid of frizzy hair, keep all the essential tips in mind and in practice, every single day.  Additionally, if you're looking for professional help, Bodycraft's Hair Botox and hair spa service are excellent choices for an effective anti-frizz treatment. Book an appointment today for healthier, happier tresses.
FAQs
1. Does oiling your hair reduce frizz?
Yes, oiling can help reduce frizz by moisturising and nourishing your hair.
2. What hair types are frizzy?
All hair types can experience frizz, but curly and wavy types of hair are comparatively more prone to frizziness.
3. Is frizzy hair a sign of weak hair?
Frizzy hair can be a sign of weak and damaged hair, but it's not necessarily true in every case.
4. What is the permanent treatment for frizzy hair?
Treatments like hair botox can help provide a semi-permanent solution for managing and taming frizzy hair.
5. What hair treatment is best for frizzy hair?
Hair Botox is one of the best frizzy hair treatments, which helps by deeply conditioning hair, repairing damage, delivering nutrients to the scalp and promoting hair growth.