What is Laser Hair reduction?
Laser hair reduction works on the principle of destroying hair follicles with pulses of laser light to reduce hair growth in unwanted areas. The laser hair service also reduces in-growths. With the advanced Soprano Ice™ cooling technology and US FDA approved Diode Laser Technology, this treatment is effective for painless hair reduction. We recommend six to eight sessions in order to see optimal results. Laser Hair reduction is a hair reduction service, not a hair reduction service.
While the majority of people see up to 90% permanent hair growth reduction, fluctuating hormones can make hair grow back for some clients. A maintenance session every once in a while is recommended as per consultation. Laser hair reduction treatment can be administered on any area of the body, although the most popular areas are the underarms, bikini region, legs, back, arms and the face.
Read more
Benefits of Laser Hair Reduction

Pain-Free
Get long-lasting results without any pain

No Ingrowths
Eliminate ingrown hair

Quick- Long lasting
Quick and long-lasting results

Bye bye marks
Leaves no scars, blisters or irritation

Soft and smooth
Makes your skin feel softer, smoother and hairless

No more razor bumps
Say goodbye to razor burn and painful stubble
Process of Laser Hair Reduction

• For 2 weeks before the procedure, avoid waxing, plucking, and tweezing hair.
• Avoid exposing the treatment region to direct sunlight for two weeks before the procedure.
• Using a broad-spectrum sunscreen is recommended.
• Before coming in, it is recommended to shower or wash the area with unscented soap.

• Your skin may feel sensitive for a day or two following the treatment.
• For the first 24 hours, avoid makeup, scented lotions or any deodorants.
• It is recommended to avoid waxing and plucking any hair until your next session. Using a razor is permitted.
• If the sensitivity persists, you should apply a cold compress.
• After 5-30 days, the dead hairs will start to fall out.

• The professional will hand over protective eyewear to start the procedure.
• The treatment area will then be shaved and cleaned by our professionals.
• The laser will be adjusted based on the colour, thickness, and position of the hair to be treated.
• The laser beam will penetrate through your skin to the hair follicles and destroy the hair follicles, preventing hair growth.
• You may experience mild discomfort during the session.
• The technician will then monitor the area for several minutes to ensure that no negative reactions occurred.

BOOK AN APPOINTMENT
Laser Hair Reduction of Different Body Parts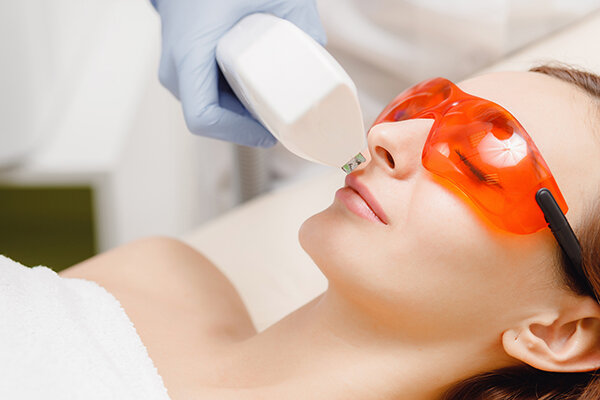 Face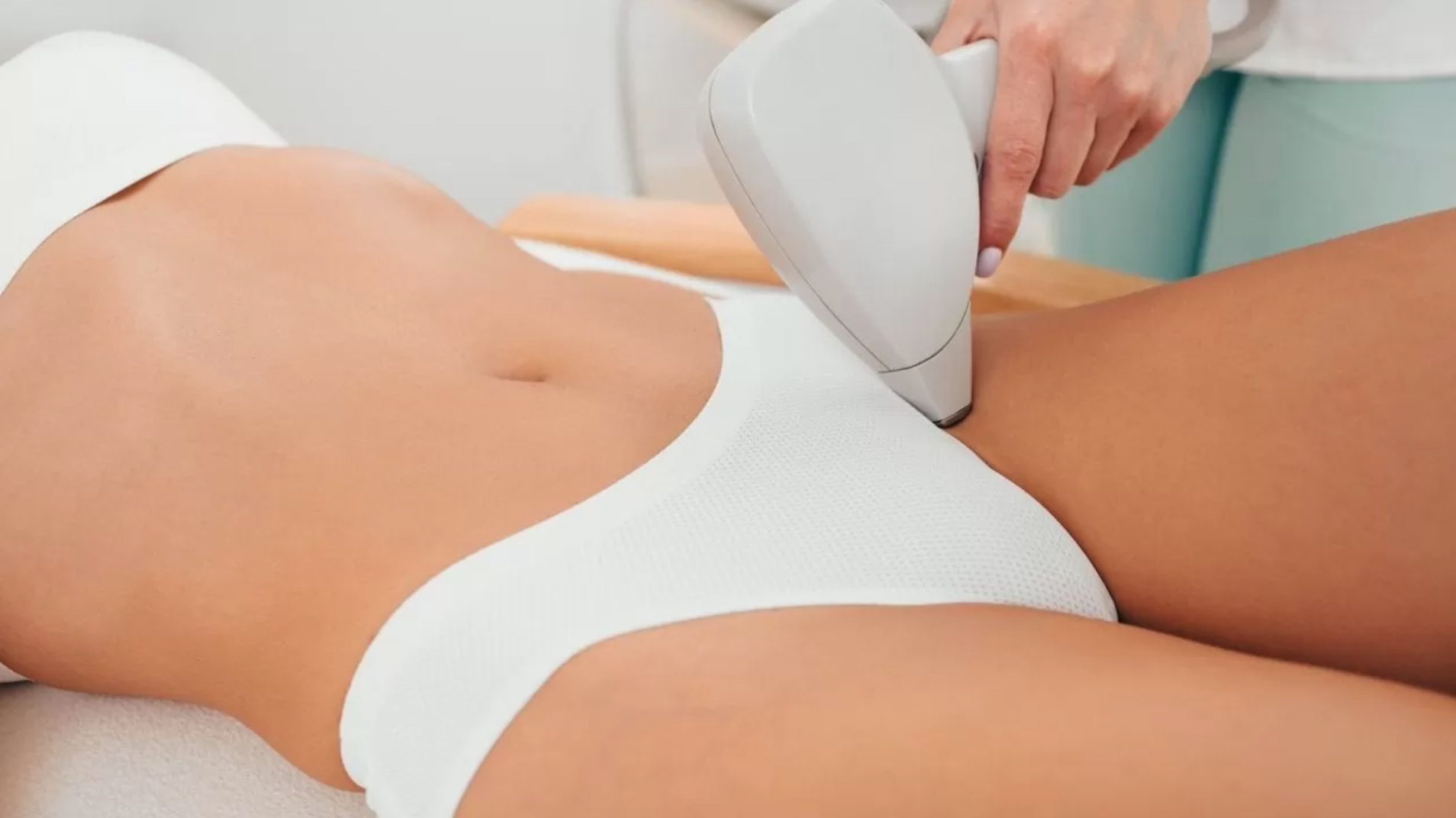 Bikini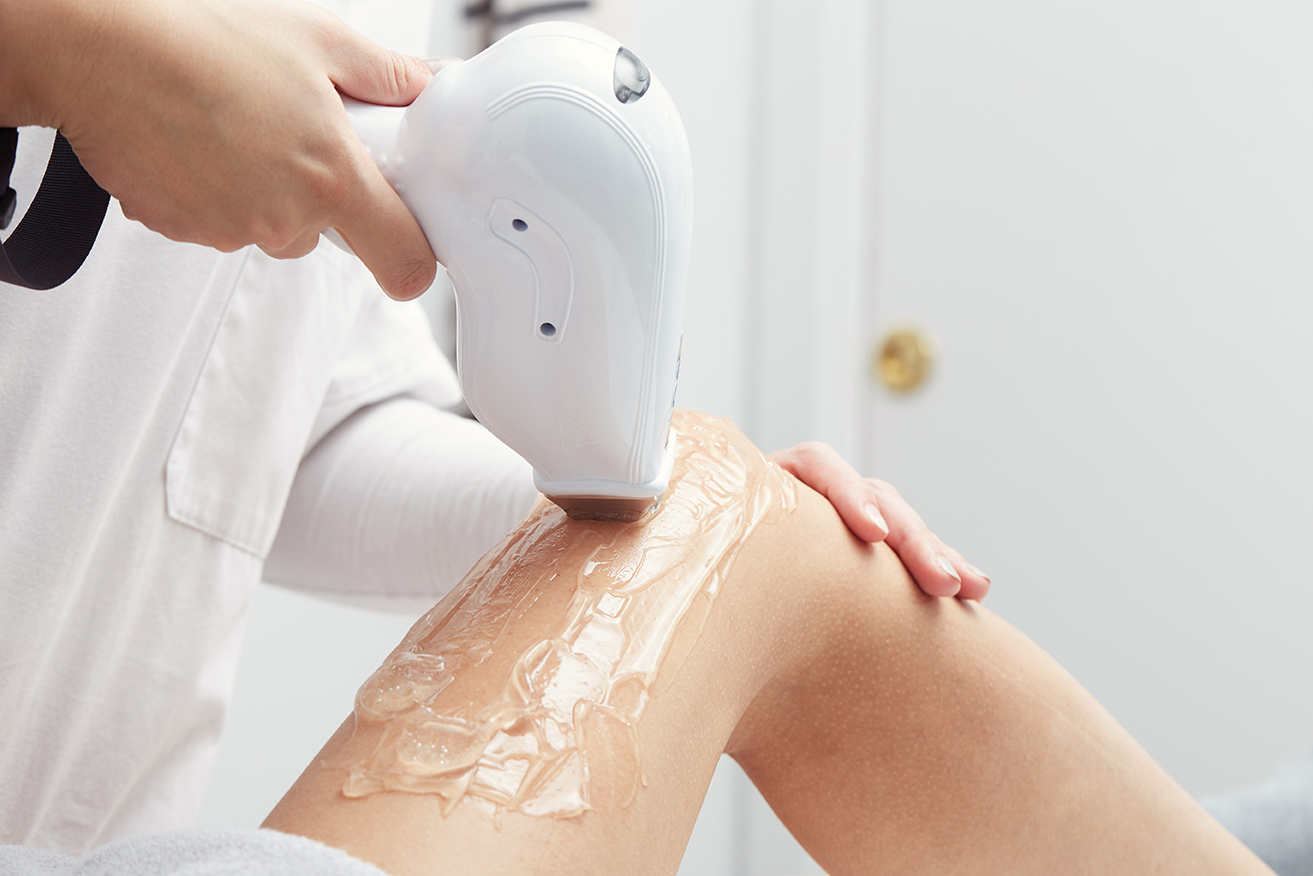 Legs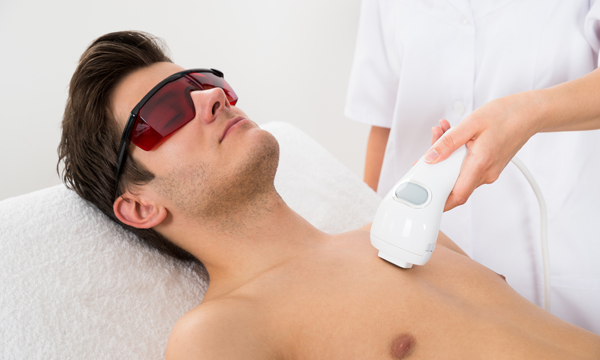 Back and Chest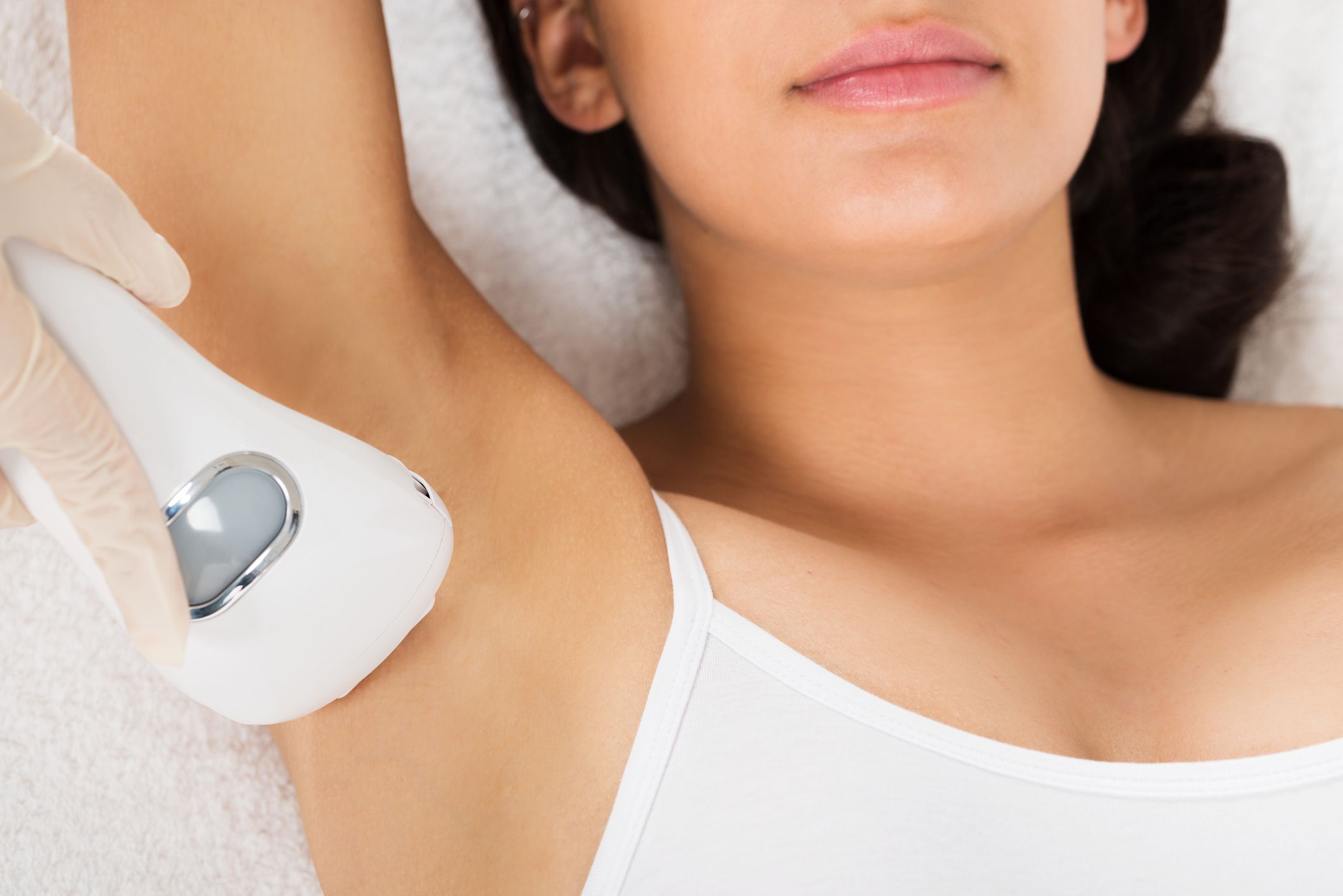 Underarms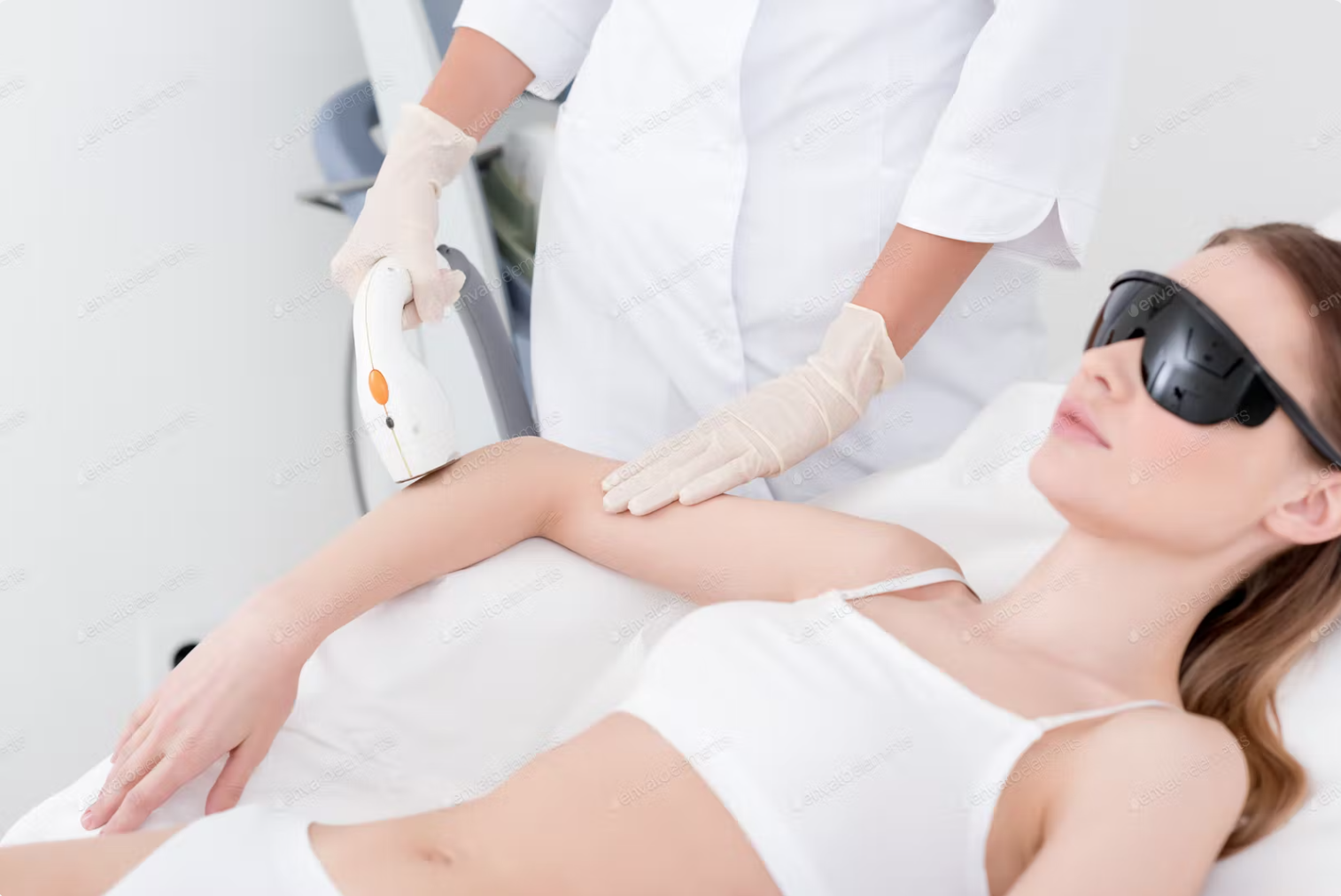 Arms
On some parts of your face, laser hair reduction is absolutely safe. The area above your lips can be treated. Face hair on the cheeks, chin, and sideburns can also be removed.
The bikini region is one of the most popular areas of the body for laser hair reduction. This is because the bikini area is prone to ingrown hairs and irritation. Waxing or shaving the hair in this area can damage the skin. So if you want to get rid of unwanted hair in the bikini region, laser hair reduction is a painless and quick option!
If you are fed up with waxing, plucking, shaving or using hair reduction creams and epilators to get rid of unwanted hair on your legs, you can now get smooth skin with laser hair reduction.
Laser hair reduction is the way to go for men who want a smooth, hairless back or chest. It's also a fantastic alternative for men who want to just reduce the intensity of hair growth. With laser hair reduction, when your hair regrows, it is significantly thinner than it was before!
If you are uncomfortable with underarm hair and dark underarms, then Laser hair reduction is the ideal option for you! Instead of shaving your underarms, which can cause ingrown hairs and discolouration, use laser hair reduction treatments to get rid of them.
Even the tiniest amount of arm hairs can stand out on men and women with thicker, darker hair. Moreover, constantly waxing or shaving hair from the arms can result in hair growth that is prickly. But with laser hair reduction, before you know it, you will be running your fingers through smooth, silky skin on your arms!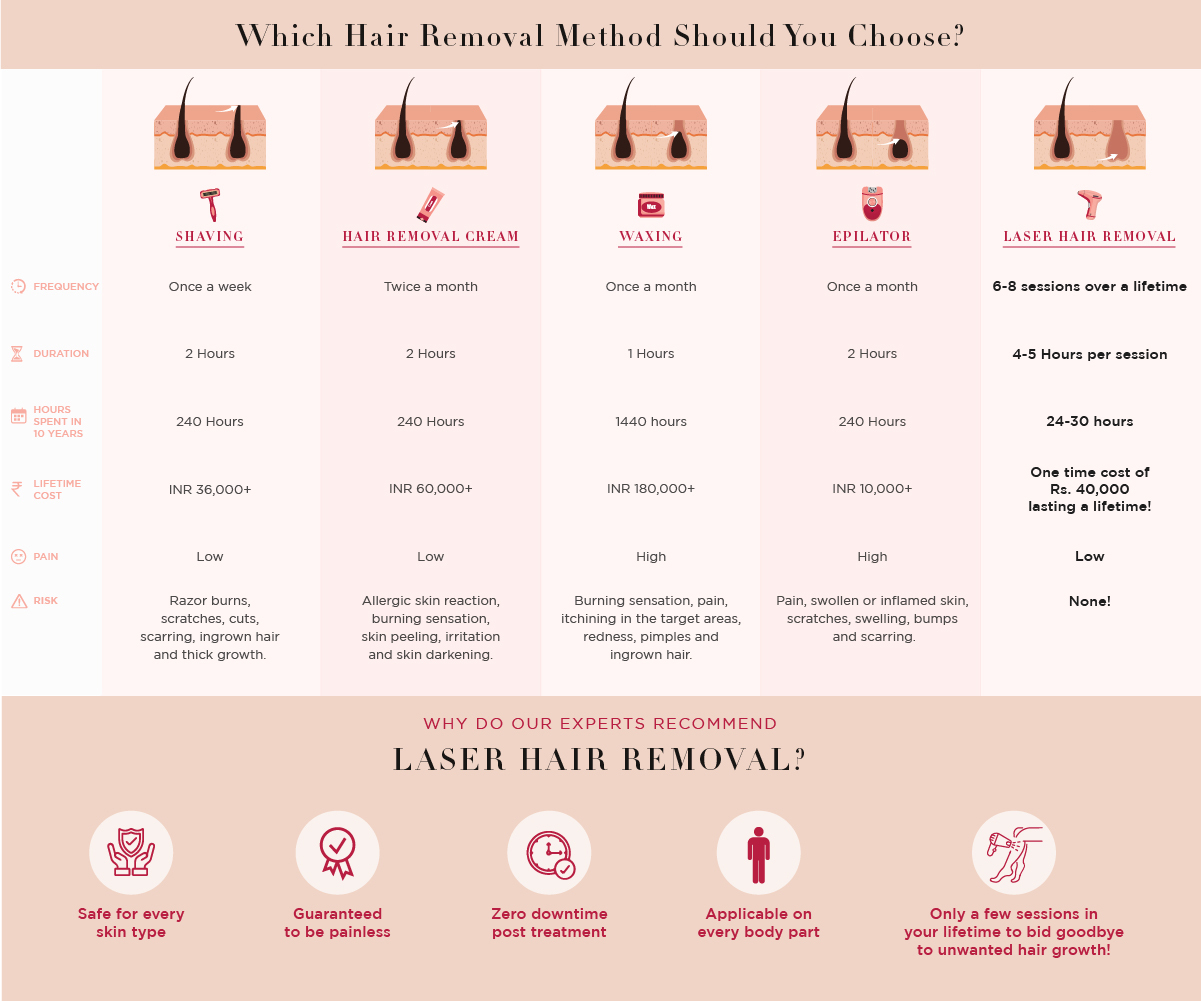 Slide across the image to zoom
Side effects/Precautions of LHR

Laser treatment for hair reduction may cause mild irritation, temporary discomfort, and redness. These signs and symptoms usually go away after a few hours. 

People with vitiligo or any other autoimmune skin conditions and diseases should avoid this laser hair reduction. Doctors recommend getting a consultation done first so each patient can be assessed individually.  The procedure is also not recommended for pregnant women.
Why LHR from Bodycraft?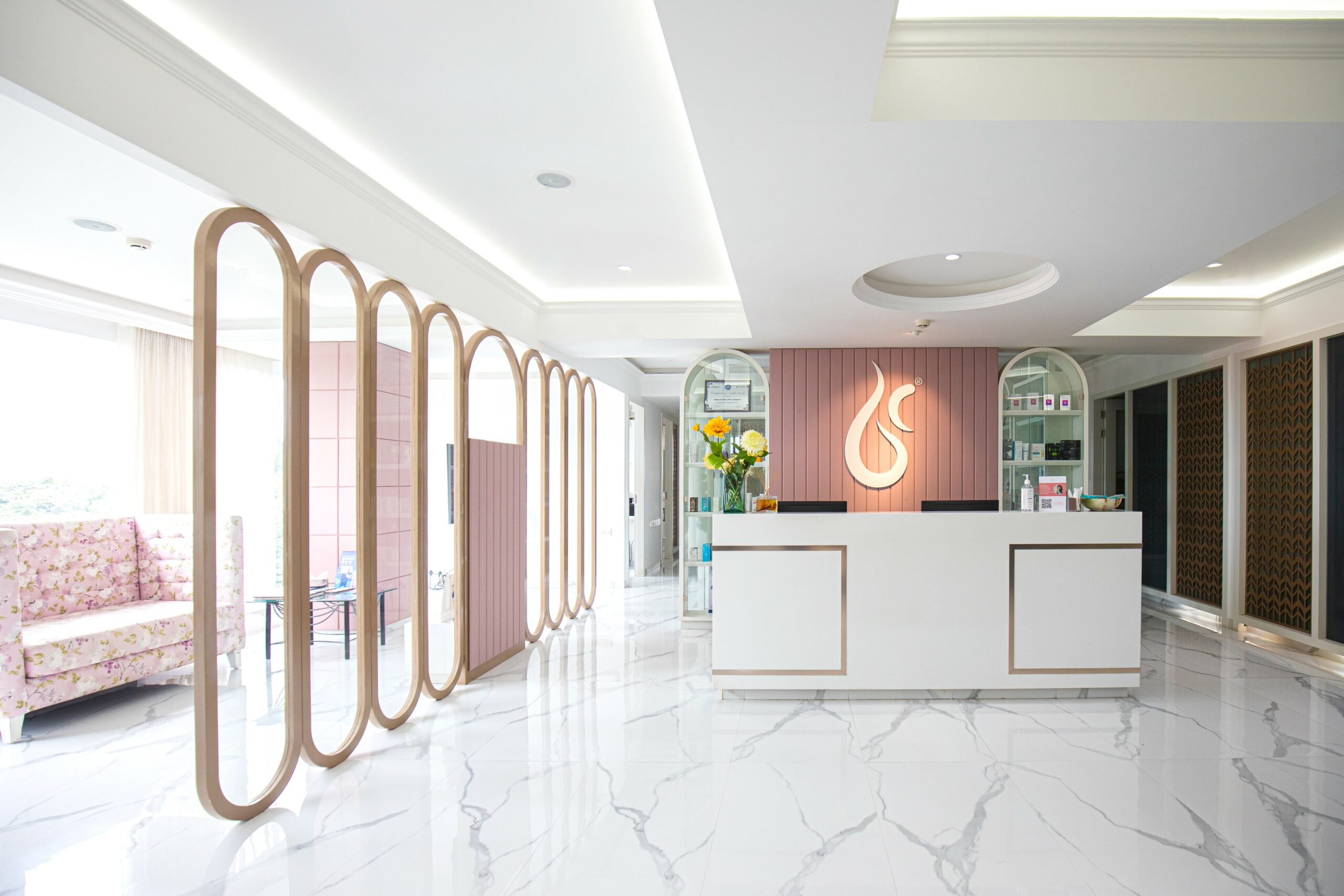 Why LHR from Bodycraft?
A complimentary patch test is provided to check effectiveness and comfort throughout the procedure.
We offer a complimentary one-on-one laser hair reduction consultation with an expert doctor at Bangalore and Mumbai who conducts a detailed examination and prepares a personalised treatment plan based on your hair growth.
Our professionals will guide you throughout the procedure with pre-care and after-care assistance.
With the advanced Soprano, Ice™ cooling technology and US FDA approved Diode Laser Technology, we offer a painless way to remove unwanted hair from different areas on your body.
Laser hair Reduction Packages
*T&C applied. Get in touch with our team to learn more.
Going hair-free is now easier than ever! Remove underarm hair in 5 sessions starting at Rs. 9000.
Rs. 9,000*
BOOK NOW
Get rid of unwanted facial hair with just five sessions 
Rs. 11,000*
BOOK NOW
Get a full-body laser treatment for your Full Arms, Full Legs, Underarms and Bikini Area.
Rs. 49,999*
BOOK NOW
Remove unwanted hair from your bikini area. Our full bikini package includes 8 sessions 
Rs. 23,000*
BOOK NOW
*T&C applied. Get in touch with our team to learn more.
Book Your Complimentary Patch Test Today!
"The doctors at Bodycraft Clinic calmed my nerves by carefully explaining all the services and how they work. I'm so happy with their services and Volite is my favourite treatment so far! I'd recommend it to everybody."
"Cleanliness & hygiene is also on point. Totally recommend Bodycraft for skin services."
"It has been a great clinic service experience in Bodycraft. The doctors have helped me a lot from giving best consultation to the best results as well. Very satisfied."
"The consultant was super sweet and helped with managing my appointment and helped give the best care and treatment. If you ever need any services like wrinkle relaxers, filler or eyebrows I would 100% recommend Bodycraft."
"Bodycraft has excellent clinic consultants and would really help you understand your skin-related issues, along with the best cosmo-dermatologists I have come across. Highly recommended!"
"I was skeptical about injections. But I was also worried about my chin. The doctors at Bodycraft assured me for getting fillers and it made a huge difference. Very happy with the results."
"My acne was very bad and after choosing Bodycraft's chemical peel sessions, my face is completely rejuvenated. I'm very happy with the results."
"The cosmetologists at Bodycraft are truly amazing.  In just two weeks my skin is finally seeing some normalcy. Acne has significantly reduced and so has the pain and pigmentation. This is the best my skin has felt in a long time. Never felt this kind of response elsewhere."
"I was suffering from acne and after taking treatment at a Bodycraft clinic I feel much better. My acne has come down and I feel more confident. Thanks Team!"
"I had a wonderful experience at Bodycraft. I had undergone peels for acne and was extremely satisfied with the treatments. Special thanks to the doctor and also to my counselor who has always been getting me an appointment to suit my schedule."
Videos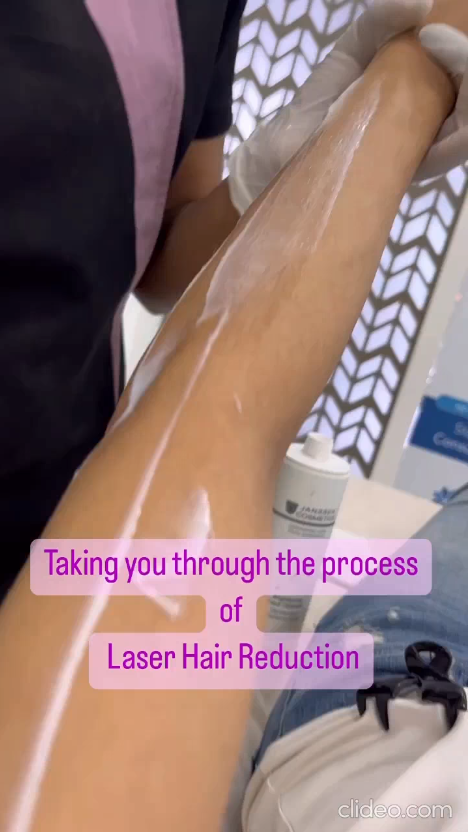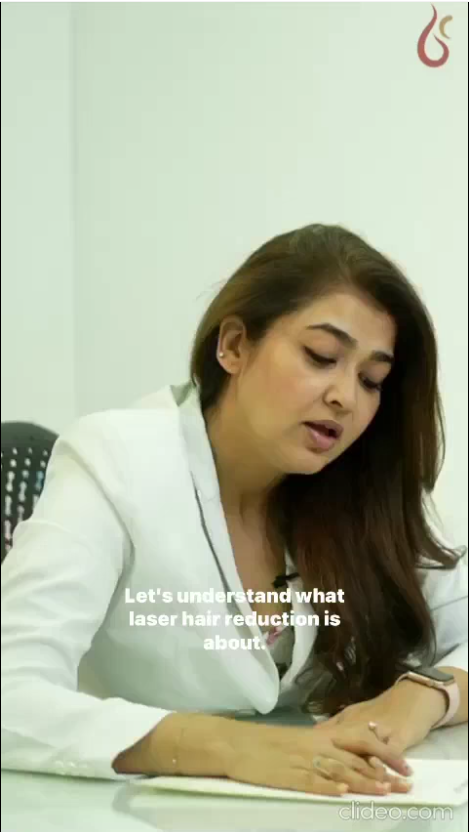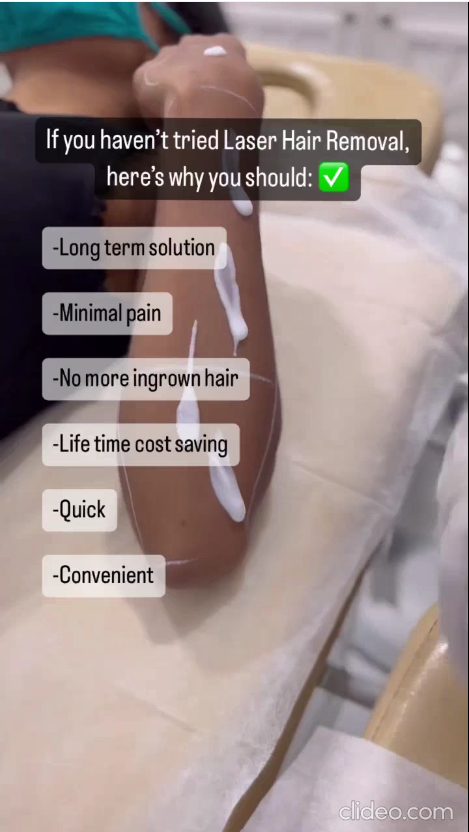 FAQ's around Laser Hair Reduction
Laser hair reduction is not painful for most people. However, if you're very sensitive to pain, you could feel some discomfort. But it is usually well tolerated by most people.
In 1997, the US Food and Drug Administration recognised it as a safe hair reduction treatment. However, laser hair reduction is only safe when performed by a licensed technician.
Some people have long-term improvements, while others may require a touch-up treatment every six to twelve months. The outcome depends on your hair and skin type. Hair regrowth will be minimal if any.
Although you won't see your final results until you've finished all of your suggested sessions, most people see substantial changes after each session. After each treatment, you will notice that the need to shave, wax, or pluck will progressively lessen.
Laser hair Reduction isn't permanent. These treatments can't target all hairs in their growing period. Some hair will regrow, but it will be thinner and lighter than before.