What is Vampire Facial?
In the vampire facial, often referred to as micro-needling with PRP, a small amount of blood is drawn from which platelets are separated, and then superficially injected back onto the face.
This treatment has various advantages, including increasing the skin's ability to produce collagen and eradicating signs of ageing to offer you more youthful-looking skin.
Read more
Benefits of Vampire Facial

Say Goodbye to Sagging Skin
Enhances the quality of your skin by stimulating collagen production.

No More Acne Scars
Clears the skin from unwanted, stubborn acne marks.

Long-Lasting Results
Results last for several months and you only need 5-6 sessions.

Improves Skin Quality
Reduces the appearance of wrinkles and fine lines and improves skin elasticity

Painless and Non-Invasive
It is a pain-free and non-surgical treatment with no downtime.

Completely Safe!
The procedure is done in a sterile environment with no chances of infection
Bodycraft's Vampire Facial Process

• Avoid chemical peels, bleaching, waxing, electrolysis, laser treatments, or threading.
• Discontinue any blood thinning agents and anti-inflammatory medications 7 days before the treatment.
• Avoid excessive sun or heat exposure.
• Avoid topical products like Salicylic Acid, or other anti-ageing, acne, and bleaching products.
• Avoid the use of hair removal cream on the area to be treated.
• Do not wear makeup, lotions, or other topical products on the day of the procedure.
• If required, please shave the area one day prior to the procedure.

• A topical anaesthetic cream will be applied for about 45 minutes prior to your procedure.
• The doctor will draw a small amount of blood which will be centrifuged to separate the platelets (growth factors).
• After the treatment area has been cleaned, the growth factor is superficially injected into the skin.
• The area is once again cleansed after the procedure.

• Do not pick or scratch the treated skin.
• Avoid vigorous exercise, sun and heat exposure for at least 24 hours following your treatment.
• Make sure you only use clean linens and towels.
• Use a gentle moisturizer if needed.
• Wear a broad-spectrum sunscreen daily of SPF 50+

BOOK AN APPOINTMENT
What Concerns Does the Vampire Facial Treatment Target?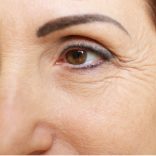 Fine Lines and Wrinkles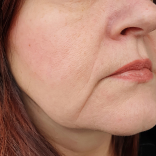 Sagging Skin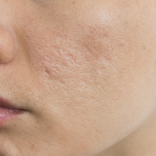 Acne Scar Reduction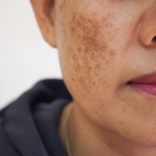 Hyperpigmentation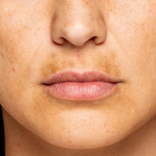 Uneven Skin Tone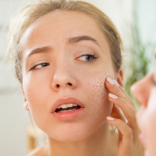 Dry Skin
This treatment helps in decreasing signs of skin ageing and gives you youthful, glowing skin.
The procedure can make skin look less wrinkled, firmer, tighter and more elastic.
This procedure can treat both acne and acne scars and give you a completely spotless face.
The Vampire Facial is great for improving the texture and tone of your skin.
The treatment clears out your pores and hydrates your skin, giving your face the perfect glow.
Side Effects & Precautions for Vampire Facial

You may expect a certain degree of discomfort, redness, and/or irritation after the PRP facial treatment. Your skin may feel warm and tighter than usual. This typically diminishes within the same day or within 24 hours. Cold compresses can be applied to reduce swelling if necessary. If you experience any pain or discomfort you can call your doctor for assistance.

In case you are on an antibiotic course or blood-thinning medication you should avoid this treatment since it utilises your blood. If you are breastfeeding or pregnant it is advised to not get this treatment.
Why Choose the Vampire Facial Treatment from Bodycraft?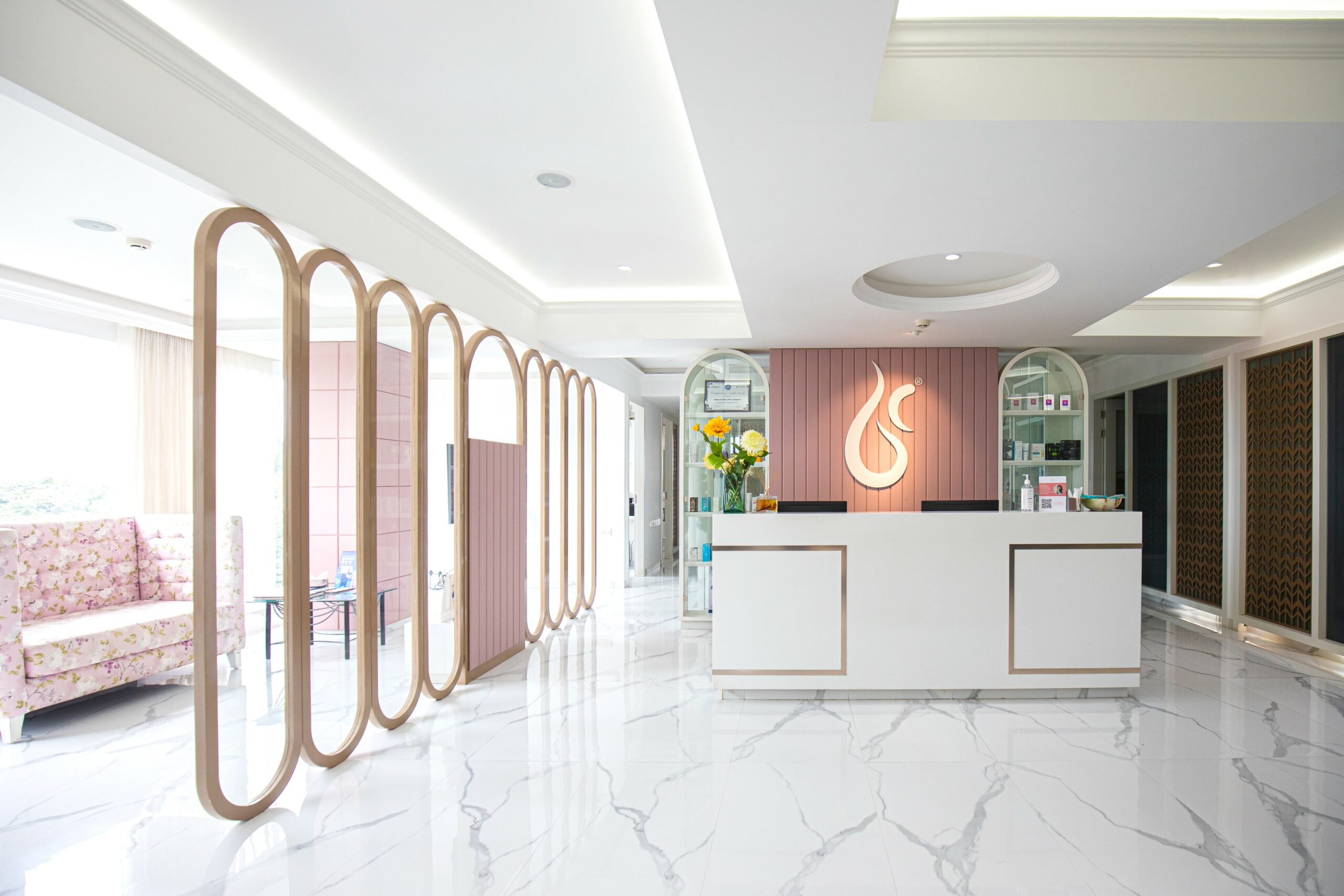 Why Choose the Vampire Facial Treatment from Bodycraft?
We offer one-on-one consultations with an expert doctor who conducts a detailed examination of your skin type and discusses any concerns along with your medical history.
We guide you throughout the procedure with pre-care and after-care assistance.
We make sure to use safe procedures in a completely sterile environment.
We make you feel comfortable throughout the process, helping put you at ease!
Book Your Complimentary Doctor Consultation Now!
"The doctors at Bodycraft Clinic calmed my nerves by carefully explaining all the services and how they work. I'm so happy with their services and Volite is my favourite treatment so far! I'd recommend it to everybody."
"Cleanliness & hygiene is also on point. Totally recommend Bodycraft for skin services."
"It has been a great clinic service experience in Bodycraft. The doctors have helped me a lot from giving best consultation to the best results as well. Very satisfied."
"The consultant was super sweet and helped with managing my appointment and helped give the best care and treatment. If you ever need any services like wrinkle relaxers, filler or eyebrows I would 100% recommend Bodycraft."
"Bodycraft has excellent clinic consultants and would really help you understand your skin-related issues, along with the best cosmo-dermatologists I have come across. Highly recommended!"
"I was skeptical about injections. But I was also worried about my chin. The doctors at Bodycraft assured me for getting fillers and it made a huge difference. Very happy with the results."
"My acne was very bad and after choosing Bodycraft's chemical peel sessions, my face is completely rejuvenated. I'm very happy with the results."
"The cosmetologists at Bodycraft are truly amazing.  In just two weeks my skin is finally seeing some normalcy. Acne has significantly reduced and so has the pain and pigmentation. This is the best my skin has felt in a long time. Never felt this kind of response elsewhere."
"I was suffering from acne and after taking treatment at a Bodycraft clinic I feel much better. My acne has come down and I feel more confident. Thanks Team!"
"I had a wonderful experience at Bodycraft. I had undergone peels for acne and was extremely satisfied with the treatments. Special thanks to the doctor and also to my counselor who has always been getting me an appointment to suit my schedule."
FAQs for the Vampire Facial Treatment
Vampire facials are suitable for almost everyone. Prescription anti-ageing ointments, creams, and lotions can have negative side effects. A vampire facial, on the other hand, uses blood from your own body, hence there's no chance of an allergic reaction. Since it is a native material, there is zero chance that your body will reject it as foreign.
The beneficial effects of the vampire facial on the skin will last up to a year or so. Further treatments will be necessary to maintain a youthful look and improve skin appearance
Yes. This is because, in a vampire facial, your own blood is used to restore volume to your skin. Whereas in a filler treatment, injections are administered to relax the muscle.
You will start seeing the results immediately after you have recovered from the treatment. Your skin may appear tighter than before, your skin tone will improve, and you will notice a smoother skin texture.