What are Dermal Fillers?
Ageing can make you lose subcutaneous fat on your face, right from the cheeks to the sides of your lips. Wondering what are fillers? These gel-like substances are injected beneath the skin to help smooth facial creases, restore lost volume, and enhance contours thus restoring youthful skin.
Also known as dermal fillers, they are used to smooth out lines around the nose and mouth (marionette lines, smile lines and parentheses). Dermal fillers are also used to enhance and restore volume to cheeks or temples, diminish vertical lip lines, plump and enhance lips and improve symmetry among facial features (facial contouring).
Read more
Benefits of Dermal Fillers

Anti-Aging
They diminish the signs of ageing to give you a youthful, radiant appearance

Boost Collagen
They boost collagen and elastin production in the skin that otherwise diminishes as you age.

No Side Effects
There are no side effects of using filler injections in conjunction with other treatments. Dermal fillers have minimal side effects.

Quick Results
The results can be seen immediately, with little or no downtime.

Minimise Scars
They minimise age-old scars, giving you smoother looking skin.

Boost Confidence
They help boost confidence making your face look picture-ready anytime, anywhere!
The Process of Dermal Fillers

• Do not consume any alcoholic beverages at least 24 hours before the treatment as alcohol may thin the blood and increase the risk of bruising
• Avoid any anti-inflammatory or blood-thinning medications for at least two weeks before the treatment.
• Have a good meal before the procedure to decrease your chances of getting lightheaded.
• Please ensure that there is no infection, injury, bruising or wound on or around the site of injection.
• Please check with your medical health care provider if you have any active infection, allergy/hypersensitivity to the filler, glabellar necrosis, active herpes, keloids, cancer, allergy to lidocaine etc.
• Please inform your doctor if you are currently taking any blood thinners or anticoagulants.

• An anesthetic cream will be applied for a duration of 30-45 minutes.
• The target areas of your face will be marked. Our aesthetician might also take some photographs to assess your skin correctly in order to administer a 360-degree treatment.
• As per the areas marked, a gel-like substance will be injected into the skin. Depending on the number of areas, the whole process might take up to 15 mins to an hour.
• The treated areas are then cleansed and an ointment is applied.

• In case of swelling or discomfort, an ice pack will be provided to ease the pain.
However, any discomfort will subside in a couple of hours.
• The treated areas will take 1-2 days to recover completely.
• Do not rub or massage the treated areas for the next 24-48 hours.
• No steam, sauna or any kind of facial for at least fifteen days.
• Avoid any kind of strenuous or vigorous activities for the next 72 hours.
• Avoid exposure to sun or heat for the next 72 hours.
• Try to sleep face up and keep the face slightly elevated if there is any swelling.

BOOK AN APPOINTMENT
Dermal Fillers for Different Body Parts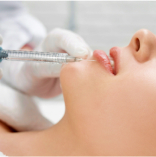 LIPS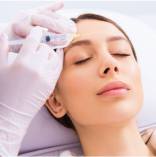 FOREHEAD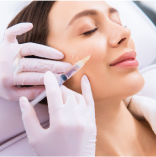 CHEEKS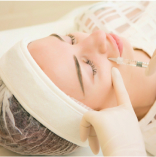 NOSE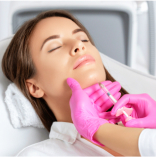 CHIN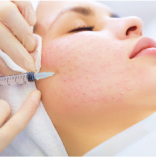 SCARS
Want to flaunt the perfect pout? Our lip filler injections can give you the perfect lift by subtly enhancing your lip contours, making them look plump, even and ready for pictures.
Static lines can develop on the forehead over time making them visible even when there is no muscle movement in the face. Dermal fillers can help diminish those lines with ease.
Your cheeks can look hollow as you age. This is because collagen production decreases over time. Dermal fillers can help fill in the gap by increasing skin elasticity, making the cheeks look plump, defined and making your overall appearance youthful.
For some, the area around the nose can look uneven. To improve the appearance of your nose, you can opt for dermal fillers to make it look contoured and well-structured.
In case you wish to have a more prominent chin, dermal fillers are an excellent option to make that area more defined eliminating sagging skin.
Childhood scars might look like they'll stay with you forever. However, thanks to the introduction of filler injections, the size and appearance of scars can be reduced to a great extent, almost making your skin look clearer.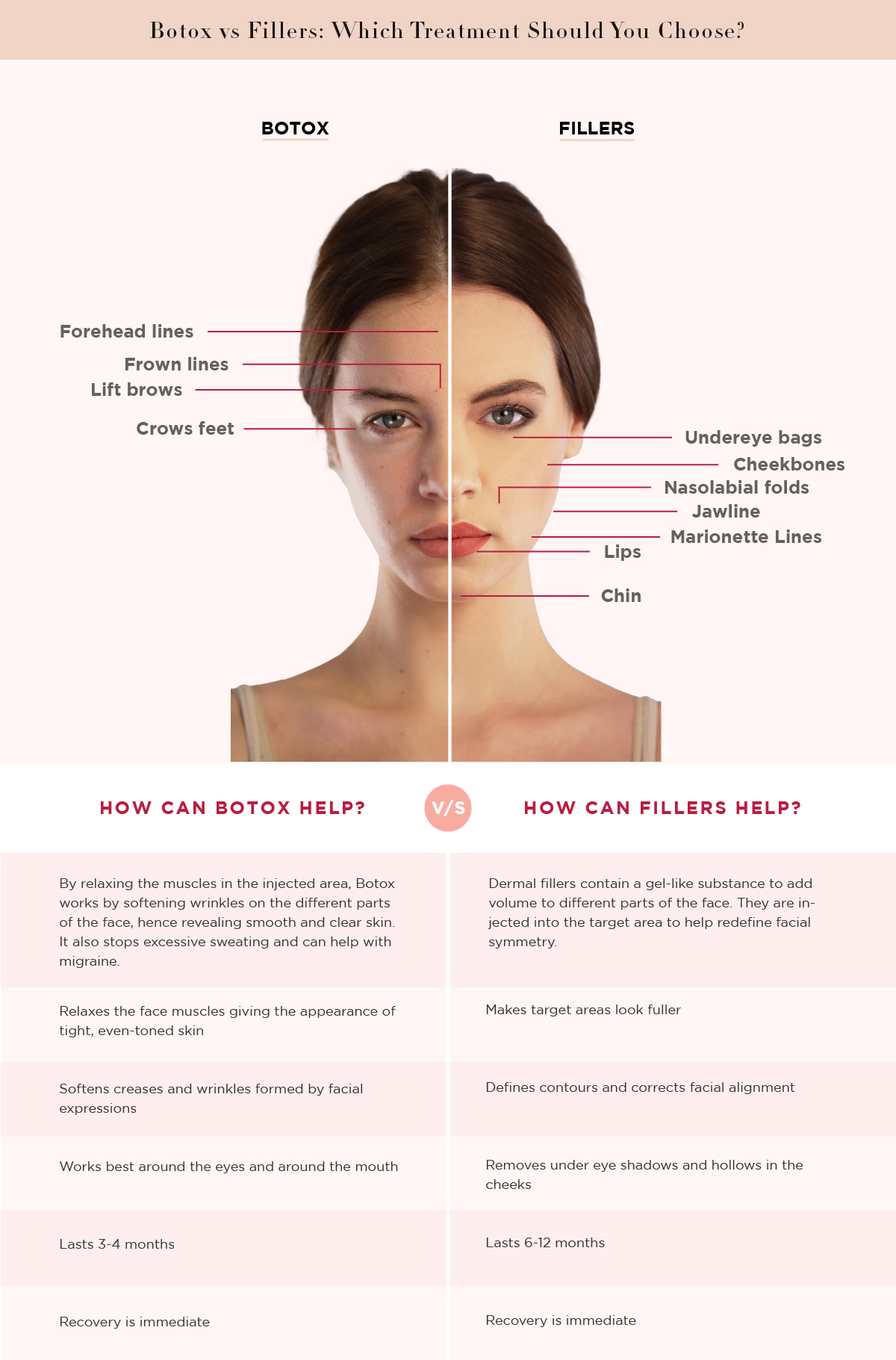 Slide across the image to zoom
Risks & Side effects of Dermal Fillers

Skin rash – Although it is highly unlikely, a skin rash might occur if you are allergic to any of the substances used in the injections. Contact our doctors if the symptoms persist.

Redness – After the filer injections, you may experience some redness on the target areas which will disappear after a few hours.

Swelling on target areas – Swelling is completely normal and will go down within a few hours after the filler procedure.

Slight wound or infection – An infection after a filler injection is extremely rare, however, contact our doctors if your symptoms continue.
Why Choose Dermal Fillers from Bodycraft?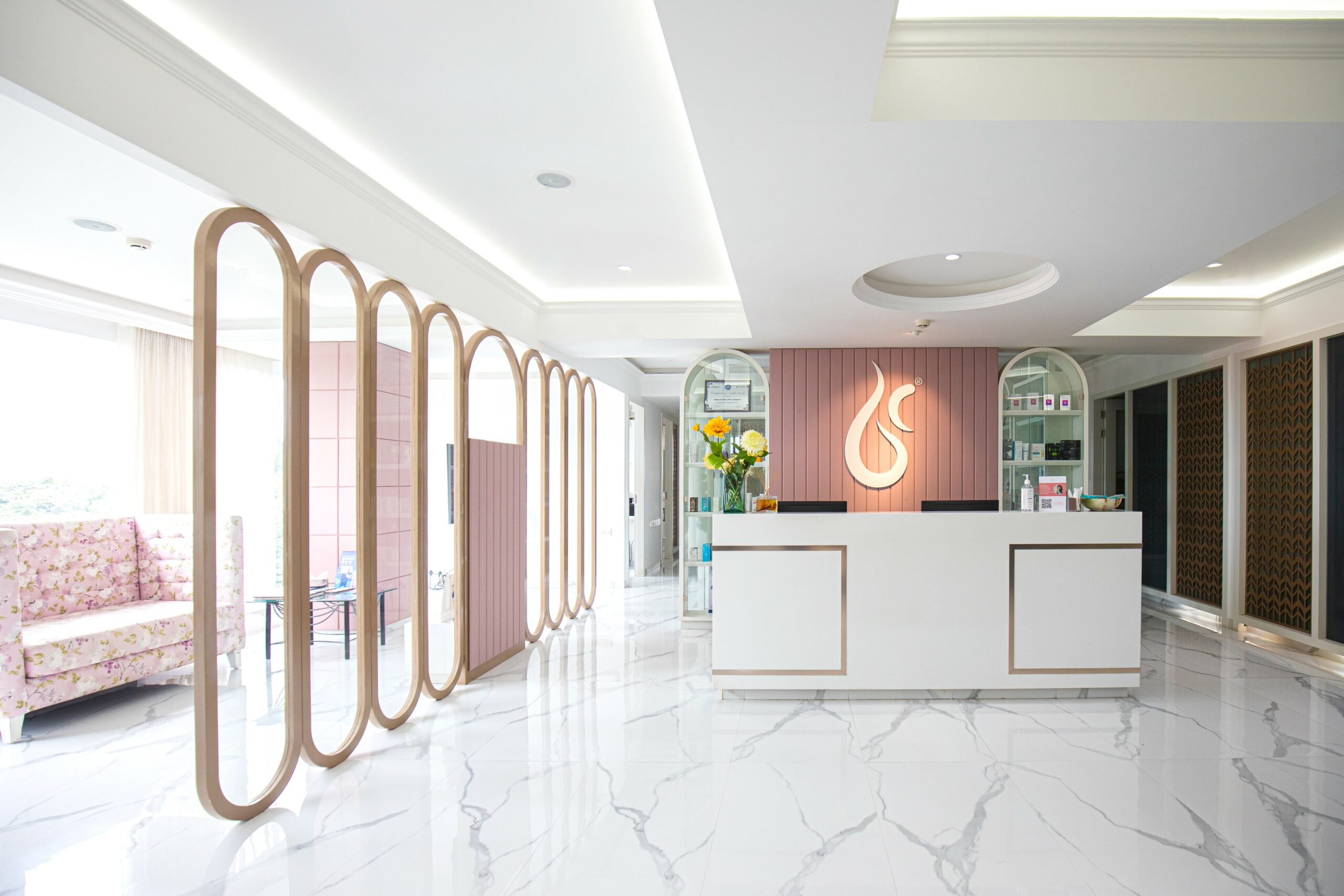 Why Choose Dermal Fillers from Bodycraft?
Expert + Professionally Trained Injectors:

 At Bodycraft Clinic in Bangalore and Mumbai

 you can be rest assured knowing you'll be taken care of in the hands of our experienced professionals. They are professionally trained injectors with more than 15 years of experience.

360-degree Treatment Plan

:  Our filler injections can be customised and injected in the target areas, without compromising on their quality or causing any side effects. It is a safe, US FDA-approved procedure.

Minimally-Invasive & Safe:

  Filler treatments are minimally-invasive in nature leaving you with minimal or no pain during the procedure.



Instant Recovery:

  With zero downtime, you can go back to your day-to-day activities with ease. Any swelling will reduce in a couple of hours.
Book Your Complimentary Doctor Consultation Now!
"The doctors at Bodycraft Clinic calmed my nerves by carefully explaining all the services and how they work. I'm so happy with their services and Volite is my favourite treatment so far! I'd recommend it to everybody."
"Cleanliness & hygiene is also on point. Totally recommend Bodycraft for skin services."
"It has been a great clinic service experience in Bodycraft. The doctors have helped me a lot from giving best consultation to the best results as well. Very satisfied."
"The consultant was super sweet and helped with managing my appointment and helped give the best care and treatment. If you ever need any services like wrinkle relaxers, filler or eyebrows I would 100% recommend Bodycraft."
"Bodycraft has excellent clinic consultants and would really help you understand your skin-related issues, along with the best cosmo-dermatologists I have come across. Highly recommended!"
"I was skeptical about injections. But I was also worried about my chin. The doctors at Bodycraft assured me for getting fillers and it made a huge difference. Very happy with the results."
"My acne was very bad and after choosing Bodycraft's chemical peel sessions, my face is completely rejuvenated. I'm very happy with the results."
"The cosmetologists at Bodycraft are truly amazing.  In just two weeks my skin is finally seeing some normalcy. Acne has significantly reduced and so has the pain and pigmentation. This is the best my skin has felt in a long time. Never felt this kind of response elsewhere."
"I was suffering from acne and after taking treatment at a Bodycraft clinic I feel much better. My acne has come down and I feel more confident. Thanks Team!"
"I had a wonderful experience at Bodycraft. I had undergone peels for acne and was extremely satisfied with the treatments. Special thanks to the doctor and also to my counselor who has always been getting me an appointment to suit my schedule."
Videos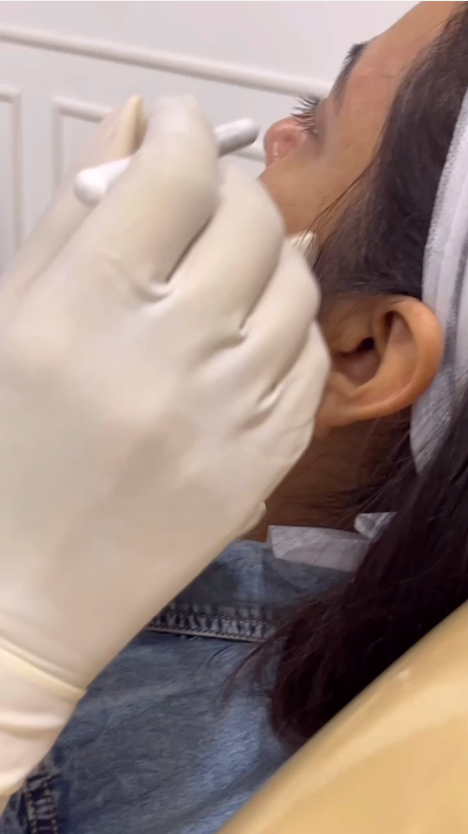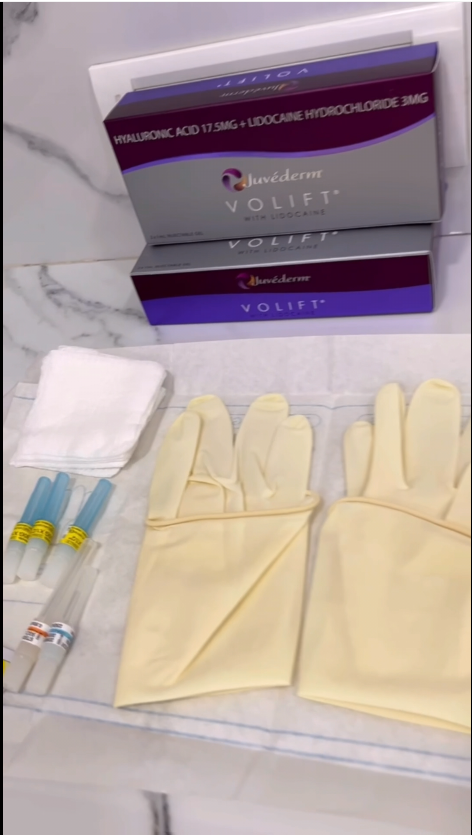 FAQs
While fillers add volume to the hollow parts of your face, especially in the eye and cheek region, botox injections restrict muscle movement in the target area to achieve a youthful look. This means that the latter limits flexibility in comparison.
Depending on the type of filler injection administered, dermal fillers can last from 6 months to 2 years.
Once you notice the signs of ageing, you can start getting fillers injected into your skin. The ideal age for this begins after turning 20.
Yes, the results of dermal fillers are almost immediate. Since you might experience some pain and swelling in the target area post-treatment, it is advised to wait a day or two to see the final results.
No, there are no long-term health issues related to filler treatments.
Dermal Fillers are used to add volume & smoothen out deep creases that run from your nose to your mouth (laugh lines). They are used to plump up lips & add volume to your cheeks, restoring youthful fullness.
Dermal fillers can be done during your lunch break, taking 15 to 30 minutes after an initial consultation. The results with dermal fillers are immediately visible, with further improvements seen for up to two to three weeks. One of the major advantages of dermal fillers is that the effects are long lasting, but not permanent. While Botox is recommended every four months, dermal fillers generally last six months or more.
All dermal fillers used in Bodycraft are FDA approved and extensively researched, so the risks of infection, asymmetry or ending up with that frozen-face look are minimal.To minimise bruising and swelling abstain from alcohol the day of and following the procedure, not smoking for four hours after lip injections, avoiding exercise on the day of the injections, and avoiding fish oil and anti-inflammatory medications such as aspirin or ibuprofen.