What is MNRF?
Microneedling Radiofrequency (MNRF) is an advanced cosmetic treatment for skin rejuvenation and treating large open pores, acne scars and skin tightening. The procedure uses radiofrequency waves to stimulate the production of collagen, which reduces the pore size by making your skin tighter.
The MNRF treatment is a form of controlled skin injury that stimulates healthy new skin growth and treats common skin issues like acne scars, wrinkles and stretch marks.
Read more
Benefits of the MNRF Treatment

Reduces Signs of Ageing
Say goodbye to fine lines, loose skin and wrinkles.

Bye, Bye Acne Scars!
Reduces post-acne marks and open pores.

Renews Skin Texture
Softens and minimises scarring from injury.

No More Stretch Marks
Reducing the appearance of stretch marks.

Helps in Skin Rejuvenation
Rebuilds collagen and elastin.

Improves Skin Tone
Fades skin pigmentation for a brighter complexion.
Bodycraft's MNRF Treatment Process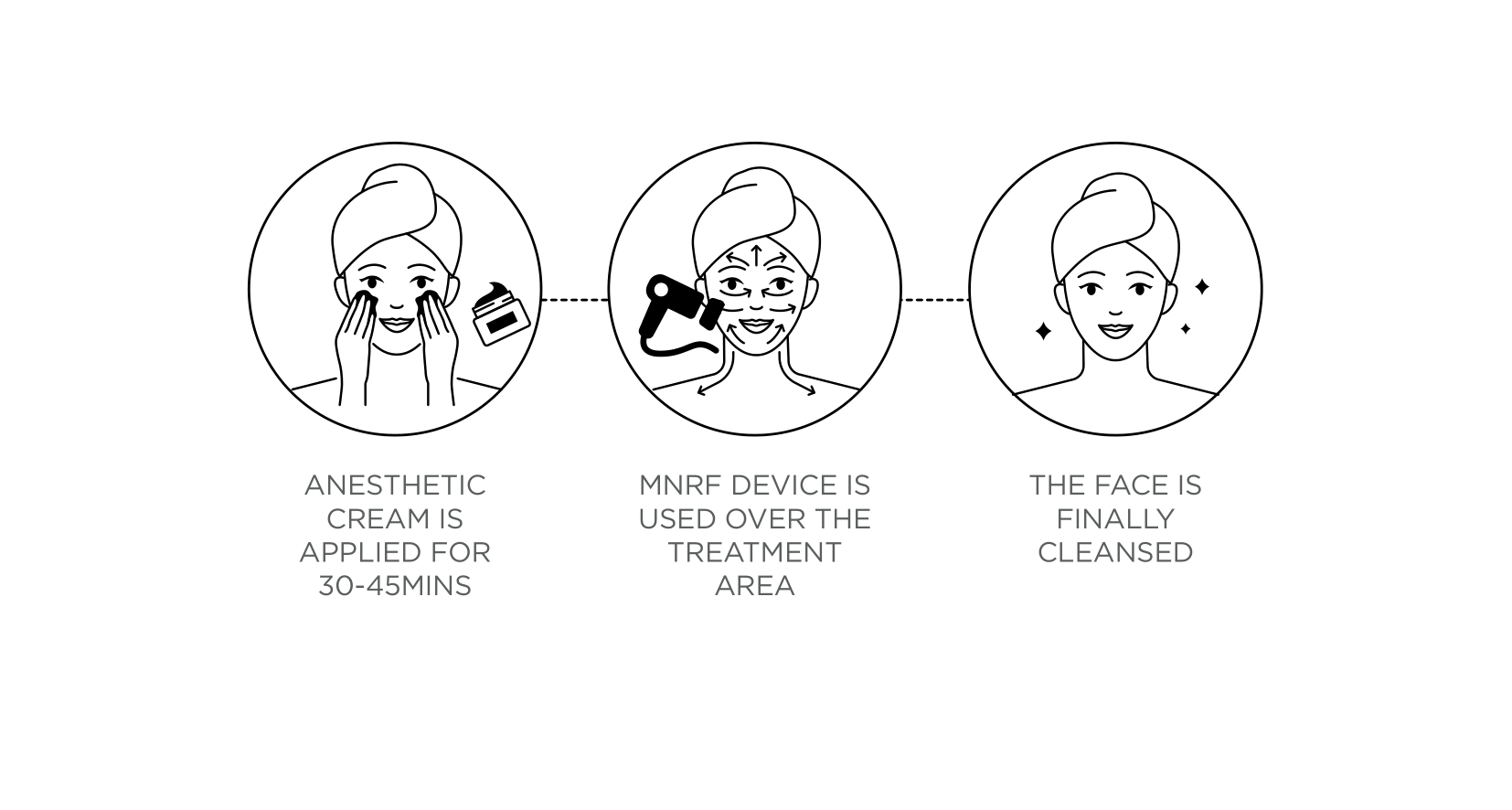 • Avoid Accutane 6 months before your treatment sessions begin.
• Avoid retinoids, exfoliants, topical antibiotics or acids 5-7 days before your treatment.
• Avoid ibuprofen, Motrin, or Advil for at least 3 days before your treatment session.
• Avoid laser procedures, unprotected sun exposure, or sunburn for at least 2 weeks before the procedure.
• Avoid waxing, depilatory creams, or electrolysis 5-7 days before your treatment.
• Do not shave on the day of the procedure to avoid skin irritation.
• If you're prone to cold sores, take an antiviral agent for 2 days before the treatment.
• Avoid blood thinning agents for one week prior.

• The microneedle cartridge is placed on the surface of the skin.
• The microneedles penetrate inside the skin.
• Bipolar RF energy is directly applied to the target areas.
• Collagen regeneration and a new elastic production process begins.

• Avoid anti-inflammatory medications for one week after the procedure.
• Do not use ice on your face, and avoid using arnica/bromelain.
• Avoid sun tanning and prolonged exposure to direct sunlight for at least 2 weeks.
• Always use sunblock (30 SPF or higher).
• If you experience any soreness, use a painkiller such as Tylenol.

BOOK AN APPOINTMENT
The MNRF Treatment on Different Body Parts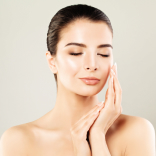 Face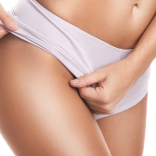 Thighs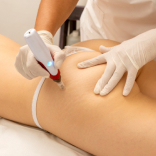 Buttocks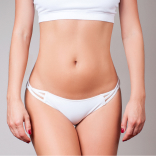 Abdomen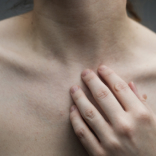 Décolletage
Microneedling is mainly used on the face and reduces the appearance of acne, scars, dark spots, wrinkles, and large pores.
This treatment works best to reduce cellulite as it is able to penetrate the thicker layers of skin on the thigh.
The procedure can diminish scarring, and tighten or rejuvenate loose or ageing skin on the stomach.
The microneedling treatment can help to reduce scarring, stretch marks, blackheads, open pores, and fine lines on the chest area.
Side Effects/Precautions for the MNRF Treatment

You may develop mild tiny crusts on the target area after the procedure. Some patients may feel initial discomfort during the procedure. The treatment can also cause mild swelling and redness, which is normal and generally subsides within an hour or so.

This treatment is not recommended for pregnant or lactating women; people with a history of keloids or active skin conditions like psoriasis, eczema or skin cancer.
Why Choose the MNRF Treatment from Bodycraft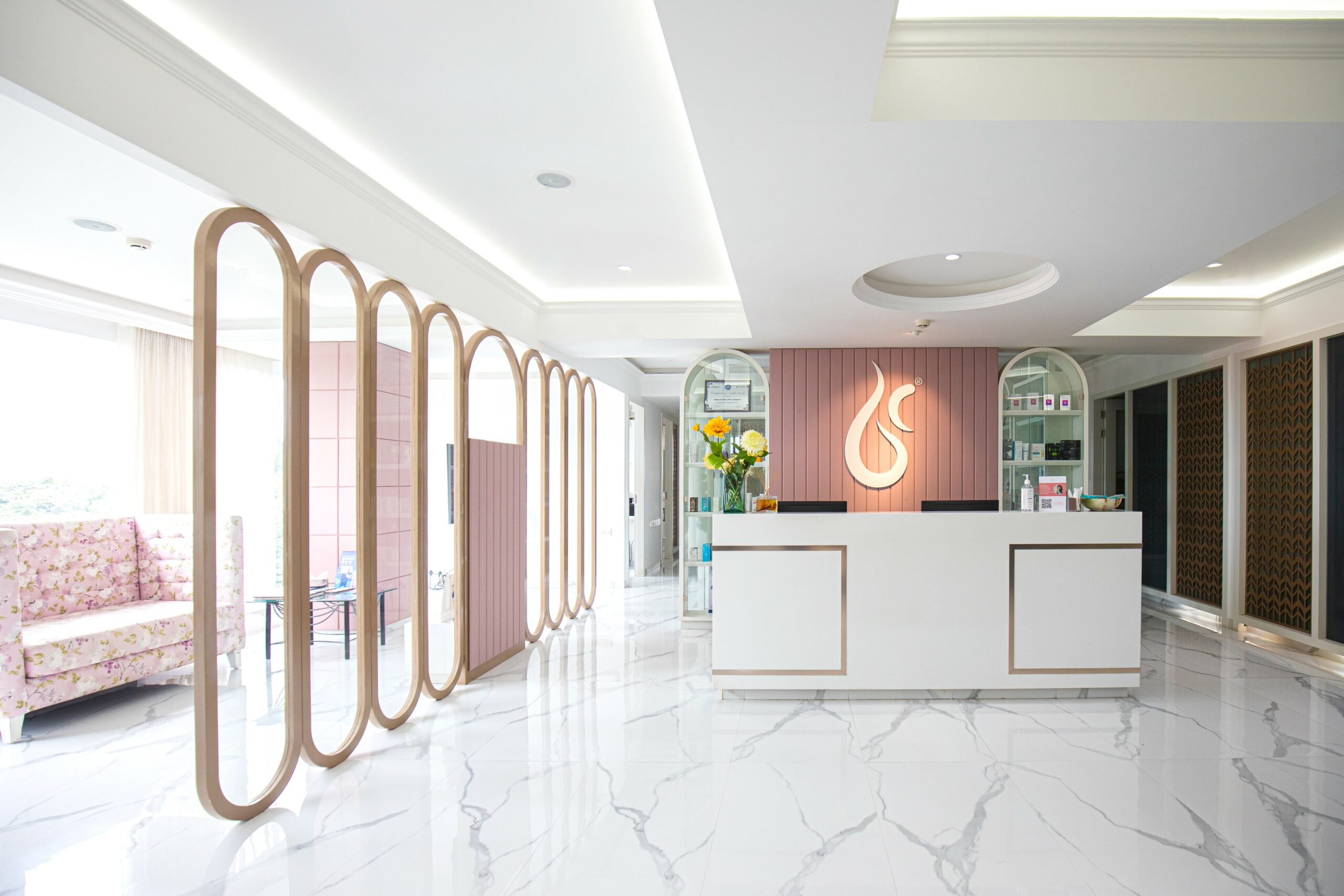 Why Choose the MNRF Treatment from Bodycraft
For this procedure, we use the Secret™ RF machine to reduce the chances of post-inflammatory hyperpigmentation.
We offer one-on-one consultations with an expert doctor who thoroughly examines your skin type and discusses any concerns along with your medical history.
We guide you throughout the procedure with pre-care and after-care assistance.
We make you feel comfortable throughout the process, helping put you at ease.
Packages Offered by Bodycraft
*T&C applied. Get in touch with our team to learn more.
Book Your Complimentary Doctor Consultation Now!
"The doctors at Bodycraft Clinic calmed my nerves by carefully explaining all the services and how they work. I'm so happy with their services and Volite is my favourite treatment so far! I'd recommend it to everybody."
"Cleanliness & hygiene is also on point. Totally recommend Bodycraft for skin services."
"It has been a great clinic service experience in Bodycraft. The doctors have helped me a lot from giving best consultation to the best results as well. Very satisfied."
"The consultant was super sweet and helped with managing my appointment and helped give the best care and treatment. If you ever need any services like wrinkle relaxers, filler or eyebrows I would 100% recommend Bodycraft."
"Bodycraft has excellent clinic consultants and would really help you understand your skin-related issues, along with the best cosmo-dermatologists I have come across. Highly recommended!"
"I was skeptical about injections. But I was also worried about my chin. The doctors at Bodycraft assured me for getting fillers and it made a huge difference. Very happy with the results."
"My acne was very bad and after choosing Bodycraft's chemical peel sessions, my face is completely rejuvenated. I'm very happy with the results."
"The cosmetologists at Bodycraft are truly amazing.  In just two weeks my skin is finally seeing some normalcy. Acne has significantly reduced and so has the pain and pigmentation. This is the best my skin has felt in a long time. Never felt this kind of response elsewhere."
"I was suffering from acne and after taking treatment at a Bodycraft clinic I feel much better. My acne has come down and I feel more confident. Thanks Team!"
"I had a wonderful experience at Bodycraft. I had undergone peels for acne and was extremely satisfied with the treatments. Special thanks to the doctor and also to my counselor who has always been getting me an appointment to suit my schedule."
FAQs for the MNRF Treatment
Microneedling is a fairly safe treatment for most individuals. However, if you have any active skin problems, pregnant or breastfeeding, you should not opt for this treatment method.
The number of sessions varies for every patient. We recommend 6-8 sessions depending on the skin concern.
The results of the Microneedling treatment depend on your skin concerns. The results are visible from the first session itself. Our doctors will recommend the perfect treatment plan according to your skin requirements.
No, the treatment is not painful. However, some people feel slight discomfort during the initial process of the treatment. If you feel any prolonged pain or discomfort after the procedure, contact us immediately.
Yes, MicroNeedling with Radiofrequency (MNRF) can be considered a form of skin resurfacing. MNRF is a minimally invasive cosmetic procedure that combines micro-needling with radiofrequency (RF) energy to rejuvenate the skin.
At Bodycraft, the cost of skin resurfacing is Rs. 6,500+ taxes for 1 session and Rs. 19,500+tax for 2 sessions.
Yes, skin resurfacing can be helpful in the treatment of face pigmentation.
Skin resurfacing is a cosmetic treatment that aims to improve the appearance and texture of the skin by removing the outermost layer of damaged skin. The goal of skin resurfacing is to improve the look of fine lines, wrinkles, age spots, and other skin imperfections, and to promote the growth of new, smoother, and more evenly-toned skin.