What is Microneedling with Dermapen?
Dermapen microneedling is a highly effective microneedling treatment that can successfully treat skin concerns such as visible signs of ageing, fine lines, pigmentation, stretch marks, and acne scars.
This microneedling treatment rejuvenates the skin and promotes scarless healing and natural collagen production in the skin to restore radiance and a youthful look.
Read more
Benefits of Microneedling with Dermapen

Helps in Skin Rejuvenation
Rebuilds collagen and elastin.

Reduces Signs of Ageing
Say goodbye to dull skin, wrinkles and sagging skin.

Bye, Bye Acne Scars!
Reduces post-acne marks and scarring.

Renews Skin Texture
Reduces the appearance of pores, blackheads and uneven skin texture

No More Stretch Marks
Reducing the appearance of stretch marks.

Improves Skin Tone
Brightens skin pigmentation for a glowing complexion.
Bodycraft's Microneedling with Dermapen's Process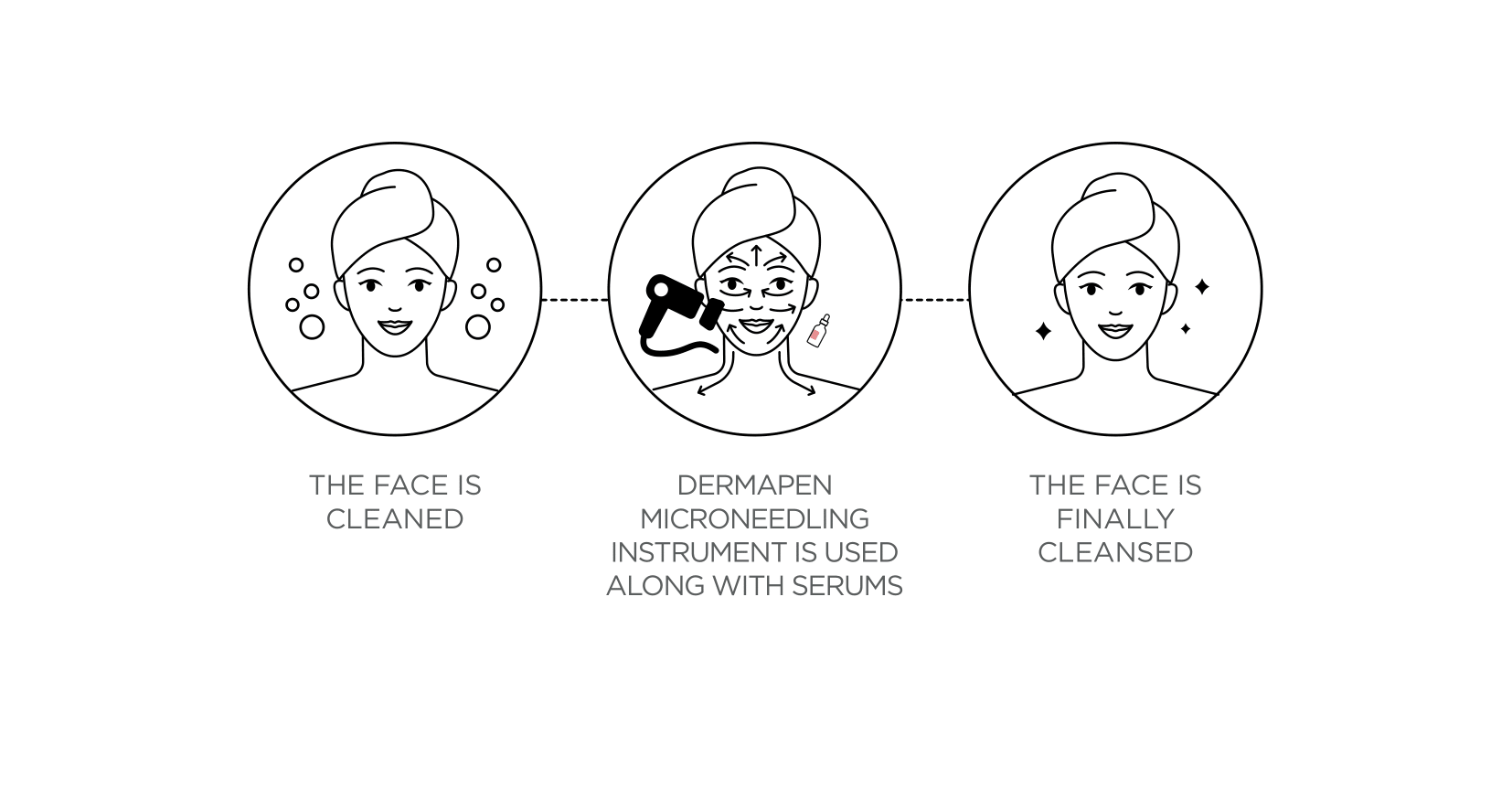 • Avoid blood thinning medications 1 week before your appointment.
• Avoid dyeing or any other chemicals on your hair, if you're having a scalp treatment.
• Avoid topical acids, retinol, Retin-A or exfoliating creams 2 weeks before your treatment.
• Avoid laser procedures 6 to 12 weeks before your treatment.
• Protect your skin from sun exposure before your appointment.

• Dead cells, dirt, and dust are removed through deep cleansing.
• Topical anaesthesia is applied for 15-20 minutes.
• As your skin is penetrated by the dermatology device, it pumps and thickens.
• The skin is moisturised to keep it hydrated.

• Avoid washing your face for at least 4 hours post-procedure.
• Apply moisturiser and antiseptic cream after the treatment.
• Avoid any skin treatments after your session.
• You should only use lukewarm water for the first 48 hours to wash your face.
• After 3 days, it's safe to cleanse with a gentle, non-exfoliating face wash.
• Avoid sun exposure and always use an SPF 50+ sunblock.
• Avoid strenuous exercise for at least 2 days post-procedure.
• Strictly follow the skin care regimen our dermatologist suggests.

BOOK AN APPOINTMENT
Microneedling with Dermapen on Different Body Parts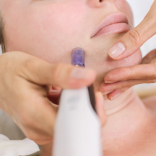 Face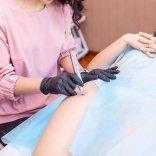 Thighs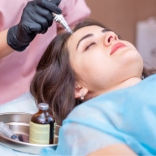 Scalp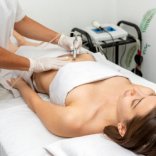 Abdomen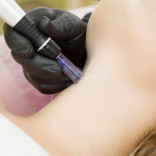 Décolletage
Microneedling is mostly used on the face and reduces the appearance of acne, scars, dark spots, wrinkles, and large pores.
This treatment works best to reduce cellulite as it is able to penetrate the thicker layers of skin on the thigh.
This treatment can be used in combination with PRP or GFC treatments to boost hair growth and reduce hair fall. It also enhances blood circulation in the scalp.
Décolletage The microneedling treatment can help to reduce scarring, stretch marks, open pores, and fine lines on the chest area.
Side Effects/Precautions for Microneedling with Dermapen

After the procedure, you may have some skin irritation. Other side effects could include swelling, discomfort in the treated area, redness, bruising or flaking of the skin. These side effects are temporary and subside within a day.

This treatment may not be safe for pregnant or lactating women, people with active acne, active herpes, and moderate-to-severe chronic skin diseases such as eczema or psoriasis.
Patients with extreme keloidal tendencies and patients on chemotherapy are advised against this treatment.
Why Choose Microneedling with Dermapen by Bodycraft?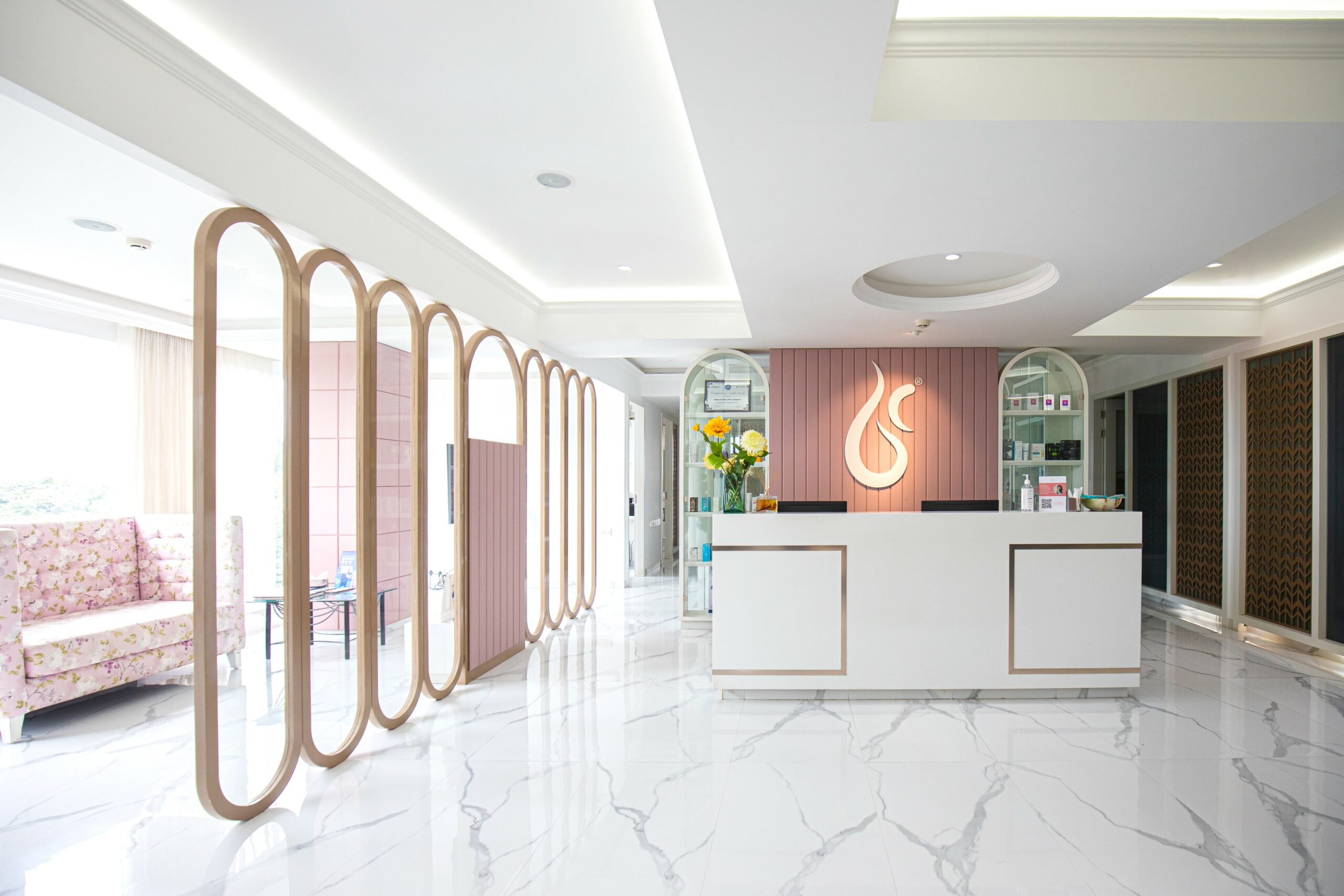 Why Choose Microneedling with Dermapen by Bodycraft?
We offer one-on-one consultations with an expert doctor who thoroughly examines your skin type and discusses any concerns along with your medical history.
We make sure to use US FDA products and safe procedures in a completely sterile environment.
We guide you throughout the procedure with pre-care and after-care assistance.
We make you feel comfortable throughout the process, helping put you at ease.
Packages Offered by Bodycraft
*T&C applied. Get in touch with our team to learn more.
Book Your Complimentary Doctor Consultation Now!
"The doctors at Bodycraft Clinic calmed my nerves by carefully explaining all the services and how they work. I'm so happy with their services and Volite is my favourite treatment so far! I'd recommend it to everybody."
"Cleanliness & hygiene is also on point. Totally recommend Bodycraft for skin services."
"It has been a great clinic service experience in Bodycraft. The doctors have helped me a lot from giving best consultation to the best results as well. Very satisfied."
"The consultant was super sweet and helped with managing my appointment and helped give the best care and treatment. If you ever need any services like wrinkle relaxers, filler or eyebrows I would 100% recommend Bodycraft."
"Bodycraft has excellent clinic consultants and would really help you understand your skin-related issues, along with the best cosmo-dermatologists I have come across. Highly recommended!"
"I was skeptical about injections. But I was also worried about my chin. The doctors at Bodycraft assured me for getting fillers and it made a huge difference. Very happy with the results."
"My acne was very bad and after choosing Bodycraft's chemical peel sessions, my face is completely rejuvenated. I'm very happy with the results."
"The cosmetologists at Bodycraft are truly amazing.  In just two weeks my skin is finally seeing some normalcy. Acne has significantly reduced and so has the pain and pigmentation. This is the best my skin has felt in a long time. Never felt this kind of response elsewhere."
"I was suffering from acne and after taking treatment at a Bodycraft clinic I feel much better. My acne has come down and I feel more confident. Thanks Team!"
"I had a wonderful experience at Bodycraft. I had undergone peels for acne and was extremely satisfied with the treatments. Special thanks to the doctor and also to my counselor who has always been getting me an appointment to suit my schedule."
FAQs for the Microneedling with Dermapen Treatment
Microneedling is a safe treatment for most individuals. However, if you have any active skin problems, pregnant or breastfeeding, you should not opt for this treatment method.
The number of sessions varies for every patient. We recommend 6-8 sessions depending on the skin concern.
The results of the Microneedling treatment depend on your skin concerns. The results are visible from the first session itself. Our doctors will recommend the perfect treatment plan according to your skin requirements.
No, the treatment is not painful. However, some people feel slight discomfort during the initial process of the treatment. If you feel any prolonged pain or discomfort after the procedure, do get in touch with us immediately.
Skin rejuvenation is a treatment aimed at improving the appearance and texture of the skin. It can address a variety of skin concerns, including fine lines and wrinkles, sun damage, age spots, and hyperpigmentation. The goal of skin rejuvenation is to make the skin look clear er, smoother, and more youthful.
Yes, Microneedling helps in skin rejuvenation, by rebuilding elastin and collagen in the tissues.
Dermapen is a skin rejuvenation treatment that helps reduce the appearance of wrinkles, fine lines, acne scars and other signs of ageing. Hence, it can help make the skin look radiant and youthful.
Most celebrities undergo skin lightening treatments like Dermapen Microneedling, BB Glow, VOLITE and Chemical Peels.
If you're looking for a skin lightening treatment in Bangalore, you can head over to your nearest Boydcraft clinic to avail the Dermapen Microneedling, BB Glow, VOLITE or Chemical Peel treatments. Our experts can help choose and customise the perfect treatment for your skin type.