What is Yuskin GFC?
Yuskin Growth Factor Concentrate (GFC) Therapy is an advanced treatment that utilises the body's inherent natural powers and capacity for self-healing. This GFC skin therapy is the ultimate biological skin rejuvenation treatment that boosts collagen production in the skin.
It restores the quality of the skin and repairs wrinkles, scarring and hyperpigmentation. You will notice smoother, glowing skin after the Yuskin GFC treatment, potentially with a more even tone and reduced scars.
Read more
Benefits of Yuskin GFC

Renews Skin Texture
Reduces facial pore size and repairs scars.

Reduces Signs of Ageing
Say goodbye to fine lines, dark circles and wrinkles.

Enhances Skin Tightening
Reduces the appearance of wrinkles and improves skin elasticity.

Bye, Bye Acne Scars!
Reduces fine acne scars, and post-acne marks.

Painless and Non-Invasive
It is a pain-free and non-surgical treatment with no downtime.

Completely Safe!
The procedure is done in a sterile environment with no chances of infection.
Bodycraft's Yuskin GFC Process

• Strictly avoid aspirin, blood thinners, and narcotic drugs 48- 72 hours before treatment.
• Avoid alcohol and caffeine before the treatment.
• Do not apply any heavy make-up products, creams or lotions before the procedure.
• Check with your doctor for any blood tests required before your appointment.

• An anaesthetic cream will be applied for 30-45 minutes.
• The patient's blood (about 10 ml) is collected in specialised GFC tubes.
• The platelets are activated, and the Growth Factors are released using a centrifuge.
• The Growth Factors (GF) are segregated from platelets.
• With a syringe, the GFs are collected (about 4-5 ml).
• The anaesthetic cream is cleaned and the GFC fluid is injected under sterile conditions.
• A thin layer of anti-bacterial ointment is applied to the injected area, followed by sunscreen.

Use the antiseptic prescribed by the doctor.
• Using sunscreen regularly is mandatory.
• Avoid applying ice or heat compressions to the injection site for the first 72 hours post-procedure.
• Avoid hot showers, saunas or any extreme heat exposure for the first few days post-procedure.
• Avoid consumption of any alcoholic beverages for 2 days post-procedure.
• Avoid using face washes for the first 24 hours post-procedure.
• Avoid excessive sweating, swimming, waxing or bleaching on the injected area for 3-5 days post-procedure.
• Avoid taking anti-inflammatory tablets for at least 3 days post-procedure.

BOOK AN APPOINTMENT
What Concerns Does the Yuskin GFC Target?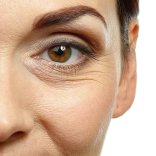 Fine Lines and Wrinkles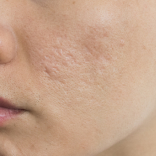 Acne Scar Reduction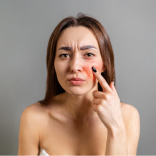 Damaged Skin Due to Heat Exposure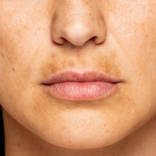 Discolouration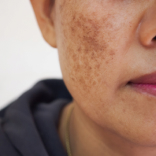 Melasma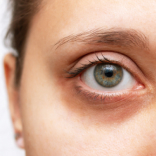 Dark Circles
This procedure can treat both acne and acne scars and give you a completely spotless face.
The treatment can help repair and restore sun-damaged skin.
The Yuskin GFC treatment is a great procedure to use to keep your skin healthy and reduce pigmentation.
Yuskin GFC is an effective method to treat melasma without any serious side effects.
The treatment can reduce dark skin around the eyes and help with getting rid of eye bags.
Possible Side Effects & Precautions for Yuskin GFC

The risk of pain and inflammation due to GFC skin treatment is minimal. These reactions have a mild to moderate impact and usually resolve in 7 days or less.

The GFC skin treatment is an absolutely safe procedure, however, it is not advised for people who are pregnant, breastfeeding, or those who have any skin infections, Critical Thrombocytopenia, Low Platelet Count or individuals on Anticoagulation therapy.
Why Choose Bodycraft for Yuskin GFC?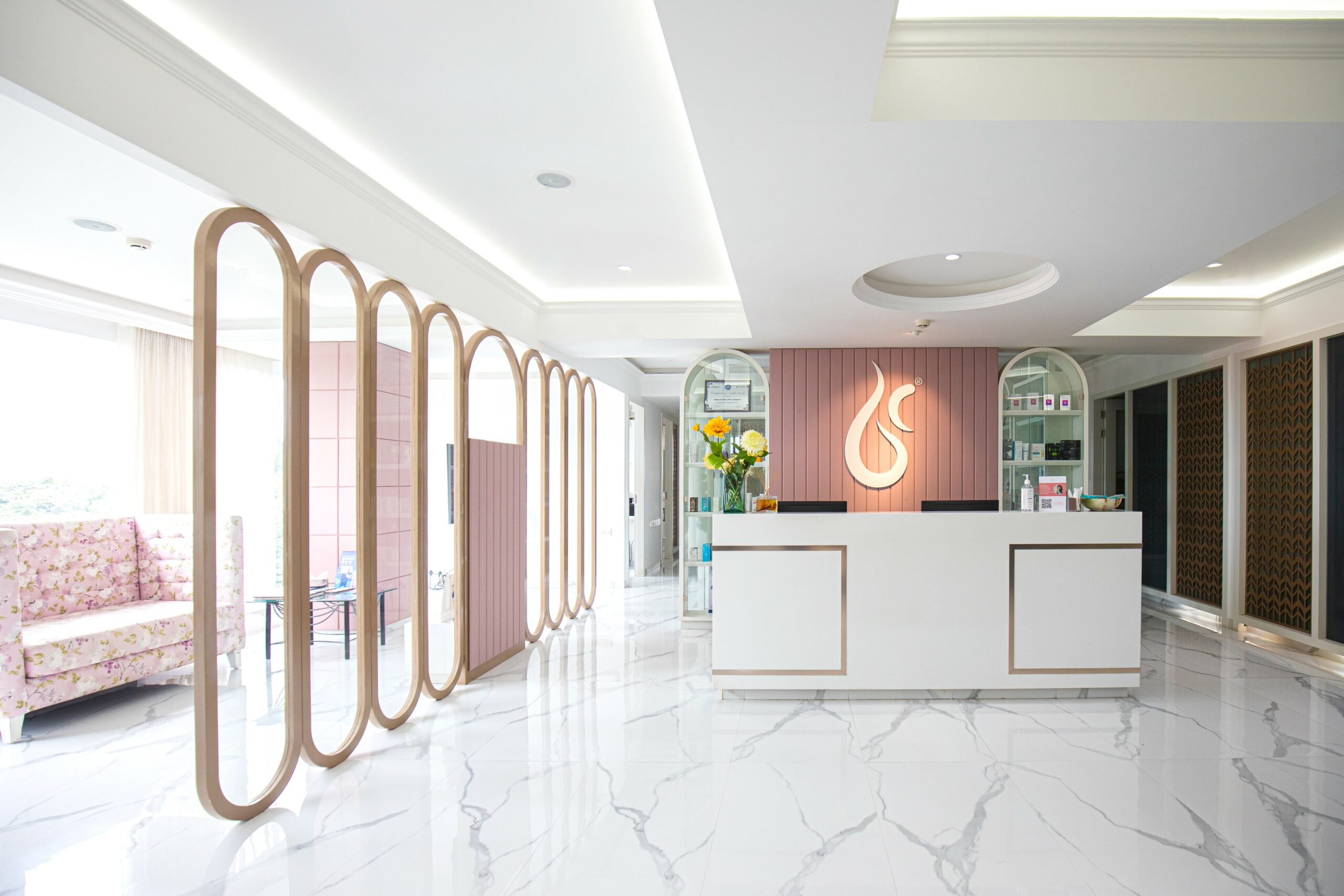 Why Choose Bodycraft for Yuskin GFC?
We offer one-on-one consultations with an expert doctor who conducts a detailed examination of your skin type and discusses any concerns along with your medical history.
We guide you throughout the procedure with pre-care and after-care assistance.
We make sure to use safe procedures in a completely sterile environment.
We make you feel comfortable throughout the process, helping put you at ease!
Bodycraft Packages
*T&C applied. Get in touch with our team to learn more.
Book Your Complimentary Doctor Consultation Now!
"The doctors at Bodycraft Clinic calmed my nerves by carefully explaining all the services and how they work. I'm so happy with their services and Volite is my favourite treatment so far! I'd recommend it to everybody."
"Cleanliness & hygiene is also on point. Totally recommend Bodycraft for skin services."
"It has been a great clinic service experience in Bodycraft. The doctors have helped me a lot from giving best consultation to the best results as well. Very satisfied."
"The consultant was super sweet and helped with managing my appointment and helped give the best care and treatment. If you ever need any services like wrinkle relaxers, filler or eyebrows I would 100% recommend Bodycraft."
"Bodycraft has excellent clinic consultants and would really help you understand your skin-related issues, along with the best cosmo-dermatologists I have come across. Highly recommended!"
"I was skeptical about injections. But I was also worried about my chin. The doctors at Bodycraft assured me for getting fillers and it made a huge difference. Very happy with the results."
"My acne was very bad and after choosing Bodycraft's chemical peel sessions, my face is completely rejuvenated. I'm very happy with the results."
"The cosmetologists at Bodycraft are truly amazing.  In just two weeks my skin is finally seeing some normalcy. Acne has significantly reduced and so has the pain and pigmentation. This is the best my skin has felt in a long time. Never felt this kind of response elsewhere."
"I was suffering from acne and after taking treatment at a Bodycraft clinic I feel much better. My acne has come down and I feel more confident. Thanks Team!"
"I had a wonderful experience at Bodycraft. I had undergone peels for acne and was extremely satisfied with the treatments. Special thanks to the doctor and also to my counselor who has always been getting me an appointment to suit my schedule."
FAQs for Yuskin GFC Treatment
GFC has a far higher concentration of stem cell growth factors than PRP.  Also, when it comes to PRP, the number of sessions and downtime necessary are significantly higher, but with the GFC skin treatment, outcomes are excellent and are visible with fewer sessions.
The procedure is completed within 30 minutes. The treatment is completely safe, non-invasive, and leaves no scars.
You may need 4-6 treatments, depending on how severe your condition is. The effects last a long time, and only one maintenance treatment could be needed every two to three months. To achieve the best outcomes, our doctors will devise a plan with you.
The best candidates for the procedure are those who want to have their faces rejuvenated.  The procedure works on both men and women equally well. It may also be the best option for someone who doesn't want any artificial fillers or other chemicals. Furthermore, Yuskin GFC therapy can be used in combination with laser treatments for quicker and better recovery.