What is Microblading?
Microblading is a semi-permanent technique where pigment is deposited into the skin in tiny, hair-like strokes to enhance the look of the eyebrows. Based on your preferences and facial features, the eyebrow shape, colour, and thickness are chosen.
To achieve these hair-like strokes and give your brows a fuller, thicker appearance, microblading uses a blade-shaped equipment with a row of minuscule needles.
Read more
Benefits of Microblading

Saves Time and Money
Natural-Looking Results

Natural-Looking Results
Get better-defined, well-shaped, arched eyebrows.

Waterproof Eyebrows
Is a waterproof, sweat-proof, smudge-proof solution.

Long-Lasting Results
Results can last for several years.

Bye Bye Thin Eyebrows
To replace eyebrows that are thinning due to age or underlying medical conditions.

Painless, Effective, and Safe
A non-invasive treatment to get fuller-looking eyebrows.
Bodycraft's Microblading Process

• Please ensure that there is no infection, injury, bruising or wound on or around the treatment area.
• Avoid wearing eyebrow makeup 24 hours before the treatment.
• Minimise sun exposure to avoid sunburn.
• Avoid taking aspirin, vitamin E, and ibuprofen 24 hours before the microblading procedure.
• Do not drink alcohol or caffeine on the day of the microblading procedure.
• Avoid waxing or threading the face for at least 3 days before the procedure.
• No Laser Hair Reduction should be performed two weeks before the procedure.
• Do not use retinol, peels and acne creams on the forehead and around the eyebrows for at least 2 to 3 months before treatment.

• The entire face is first cleansed for the microblading treatment.
• The doctor will draw the eyebrow shape using a special measuring tool to maintain shape, size and symmetry.
• The doctor will choose the perfect pigment colour as per your natural eyebrows for microblading.
• The initial strokes are made using the pigment pencil.
• An anaesthetic cream is applied to reduce any discomfort.
• The pigment is worked into each stroke to define the eyebrow.
• A pigment mask is then applied and left to absorb into the skin.
• The treated area is then cleaned thoroughly.

• A skin ointment will be provided or prescribed which is to be used as specified by the doctor.
• Keep the area dry and avoid any topical application apart from that prescribed by the doctor.
• Do not apply water, cleanser or cream on the treated area for 4 days post-procedure.
• Do not rub or scratch the treated area, especially during the peeling phase.
• Avoid direct exposure to the sun for three to four weeks after the procedure.

BOOK AN APPOINTMENT
Side Effects & Precautions for Microblading

Itching sensation is normal after the procedure. The skin will go through 3 phases post the microblading treatment:
1.Heal
2.Peel
3.Fade
The Eyebrow Microblading procedure has no downtime. You can resume daily activities after the procedure.

This treatment is not recommended if you are diabetic, undergoing radiotherapy or chemotherapy, taking blood-thinning medication, if you have skin cancer or skin conditions like psoriasis or eczema.
This treatment is not recommended for pregnant and breastfeeding women.
Why Choose Microblading from Bodycraft?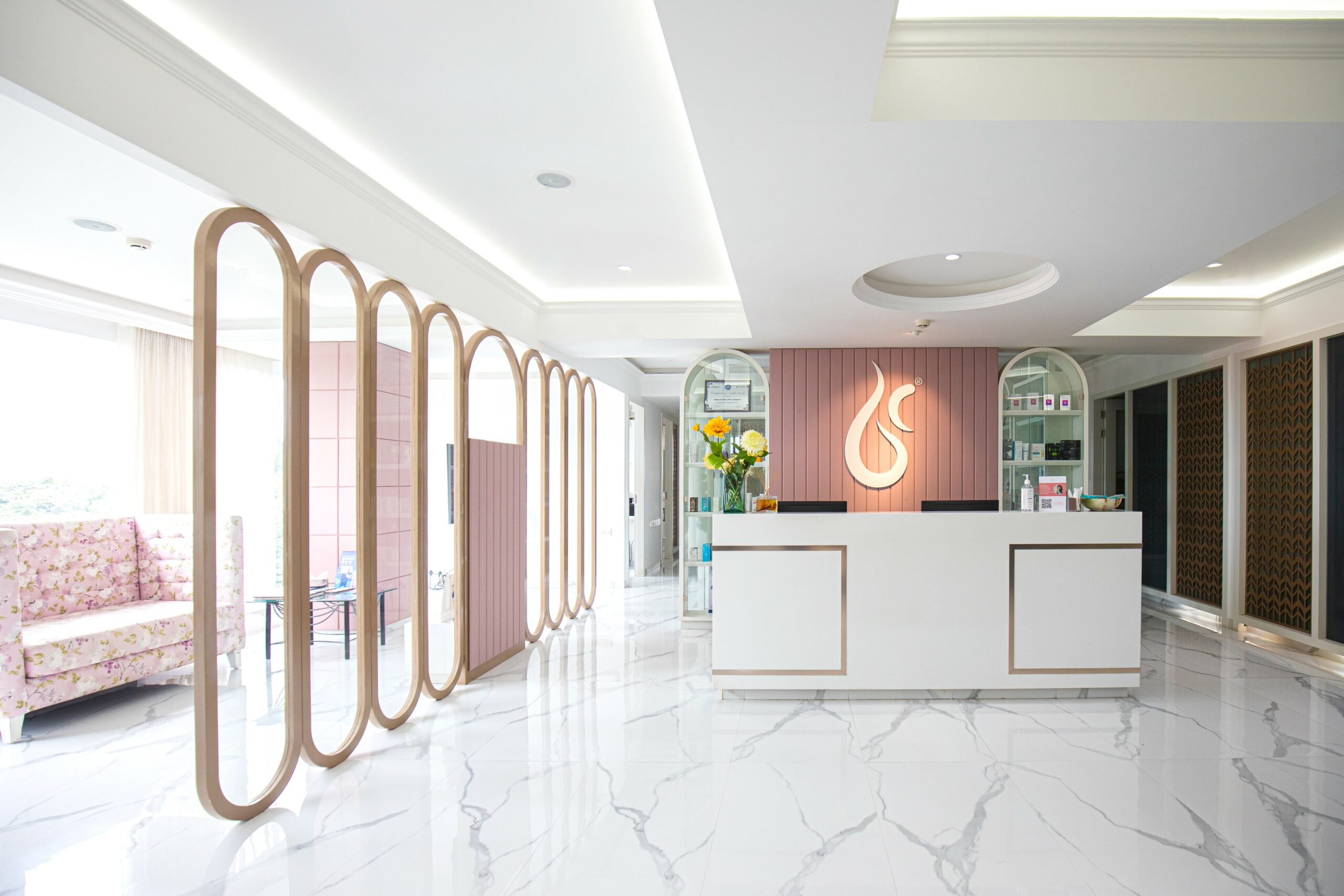 Why Choose Microblading from Bodycraft?
We offer one-on-one consultations with an expert doctor who conducts a detailed examination of your skin type and discusses any concerns along with your medical history.
We guide you throughout the procedure with pre-care and after-care assistance.
We make sure to use safe procedures in a completely sterile environment.
We make you feel comfortable throughout the process, helping put you at ease!
Packages Offered by Bodycraft
*T&C applied. Get in touch with our team to learn more.
Book Your Complimentary Doctor Consultation Now!
"The doctors at Bodycraft Clinic calmed my nerves by carefully explaining all the services and how they work. I'm so happy with their services and Volite is my favourite treatment so far! I'd recommend it to everybody."
"Cleanliness & hygiene is also on point. Totally recommend Bodycraft for skin services."
"It has been a great clinic service experience in Bodycraft. The doctors have helped me a lot from giving best consultation to the best results as well. Very satisfied."
"The consultant was super sweet and helped with managing my appointment and helped give the best care and treatment. If you ever need any services like wrinkle relaxers, filler or eyebrows I would 100% recommend Bodycraft."
"Bodycraft has excellent clinic consultants and would really help you understand your skin-related issues, along with the best cosmo-dermatologists I have come across. Highly recommended!"
"I was skeptical about injections. But I was also worried about my chin. The doctors at Bodycraft assured me for getting fillers and it made a huge difference. Very happy with the results."
"My acne was very bad and after choosing Bodycraft's chemical peel sessions, my face is completely rejuvenated. I'm very happy with the results."
"The cosmetologists at Bodycraft are truly amazing.  In just two weeks my skin is finally seeing some normalcy. Acne has significantly reduced and so has the pain and pigmentation. This is the best my skin has felt in a long time. Never felt this kind of response elsewhere."
"I was suffering from acne and after taking treatment at a Bodycraft clinic I feel much better. My acne has come down and I feel more confident. Thanks Team!"
"I had a wonderful experience at Bodycraft. I had undergone peels for acne and was extremely satisfied with the treatments. Special thanks to the doctor and also to my counselor who has always been getting me an appointment to suit my schedule."
Yes, the microblading treatment is definitely worth it. It helps you to save time and money on buying various brow-filling products. Moreover, the treatment is absolutely painless and safe. Microbladed eyebrows not only provide a ton of advantages, but they also enhance the way you look and help boost your confidence. For more information on what is microblading, read our blog!
Your skin type is more important when evaluating if you're a suitable candidate for microblading than how much hair you naturally have on your brows. Is your skin very reactive and sensitive? Do you have keratosis pilaris on your forehead? Do you frequently struggle with pimples or cystic acne near your brows? Then you may not be a suitable candidate for this procedure at the moment, since microblading may initially create some irritation, which might aggravate existing skin disorders and interfere with the healing process. You can consult with the doctor and discuss any skin concerns you have before the procedure.
Some patients may require more than one treatment to achieve the desired result. Make sure you understand exactly how many treatments you will need for your desired results. A touch-up is required (and is included) 4-6 weeks after the initial microblading procedure. As the pigment fades over the years, you may have to undergo additional treatments to maintain the look.
If you like a neat, groomed look, you will still need to pluck your eyebrows after undergoing the microblading treatment. You will still need to tweeze, wax, or thread your brows if you prefer to cover stray hairs or shape them. Your eyebrow hairs will continue to grow as usual.
No, microblading won't harm your eyebrows as long as your doctor follows the right procedures and avoids damaging the hair follicle by tattooing too deeply into the skin. However, an allergic reaction to the dye is possible, which might result in a rash or an infection.