What is Q-Switch Laser?
The Q-switch treatment is an innovation that uses a laser to produce high-intensity beams in very short pulses that break down pigments that are released into the skin and disposed of by your body.
You can expect the Q-switch laser treatment to address uneven skin tone, as well as to lighten or remove pigmentation and acne scars. The procedure can be used to tone many areas of the body including the face, neck, chest, and back.
Read more
Benefits of Q-Switch Laser

No More Unwanted Spots
Removes any acne marks and birthmarks.

Younger-Looking Skin
Removes freckles, fine lines and wrinkles.

Tattoo Removal
Q-switch laser is the superior technology for tattoo removal.

For All Skin Types
The procedure is compatible with all skin types and colours.

Painless and Non-Invasive
It is a pain-free and non-surgical treatment with no downtime.

Completely Safe!
The procedure is done in a sterile environment with no chances of infection.
Bodycraft's Q-Switch Laser Process

• Avoid harsh exfoliating cleansers or scrubs, bleaching creams or retinoids (Retin-A) 3 days prior to the treatment.
• Treatments cannot be performed on areas with a suntan or sunburn. So, avoid direct prolonged sun exposure 2 weeks before.
• Inform your doctor about any new medications you may have begun using.

• Your face is cleaned, and then a thin layer of carbon is applied.
• The doctor will provide eye shields to guard your eyes against the laser after the carbon has solidified.
• A low-energy laser will be projected on the skin which will cause the carbon to heat up and bind to the skin.
• On a higher energy setting, the laser will break up the liquid carbon into tiny particles.
• The smoke evaporator connected to the laser will remove the carbon as well as the debris and impurities it contains.
• Following the treatment, cotton and saline are used to clean the treated region.
• Use your depigmenting cream or anti-acne cream prescribed after 3 days of this procedure.
• Use sunscreen regularly with at least SPF 50+ for several days after treatment.
• Apply moisturiser twice a day to hydrate and moisturise your skin.
• Do not use any retinol products for at least 5 days after treatment.
• Avoid direct sun exposure, hot baths, steam baths, saunas, and swimming for a week after the treatment.
• Avoid friction of any kind over the treated area, especially in case of a tattoo removal procedure.
• Do not use any exfoliating or peeling treatments for at least a week after the treatment.
• Avoid vigorous activities, smoking, and alcohol consumption.

BOOK AN APPOINTMENT
What Concerns Does Q-Switch Laser Target?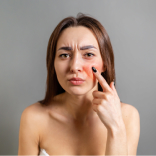 Sun Damaged Skin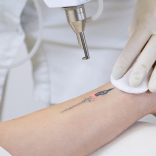 Tattoo Removal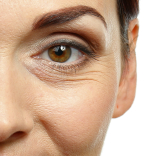 Fine Lines and Wrinkles
Liver Spots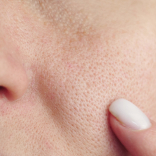 Enlarged Pores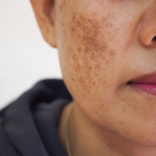 Melasma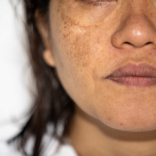 Acne Marks and Hyperpigmentation
The treatment can help repair and restore damaged skin due to heat/sun exposure.
The Q-switched laser treatment is an easy procedure to remove unwanted tattoos from your skin.
This treatment helps in decreasing signs of skin ageing and gives you youthful, glowing skin.
Q -Switch Laser targets the brown pigment on liver spots without having any effect on the surrounding skin.
The treatment can help reduce the size of enlarged pores.
Q-Switch Laser is an effective method to treat melasma without any serious side effects.
The Q-Switch Laser treatment is a great procedure to keep your skin healthy and reduce pigmentation and acne marks.
Side Effects/Precautions for Q-Switch Laser

Post-treatment, it is typical to notice some flaking or experience dryness for a few days. You might notice slight redness on your skin if you have sensitive skin. This typically lasts for no more than an hour. Although extremely rare, allergic responses to the Q-switch laser treatment are possible.

It is suggested against receiving this treatment if you have an active bacterial, fungal, or viral skin condition like herpes simplex. This treatment is not appropriate for you if you have any active skin conditions like psoriasis or skin cancer.  You should avoid this treatment if you are breastfeeding or pregnant.
Why Choose Q-Switch Laser from Bodycraft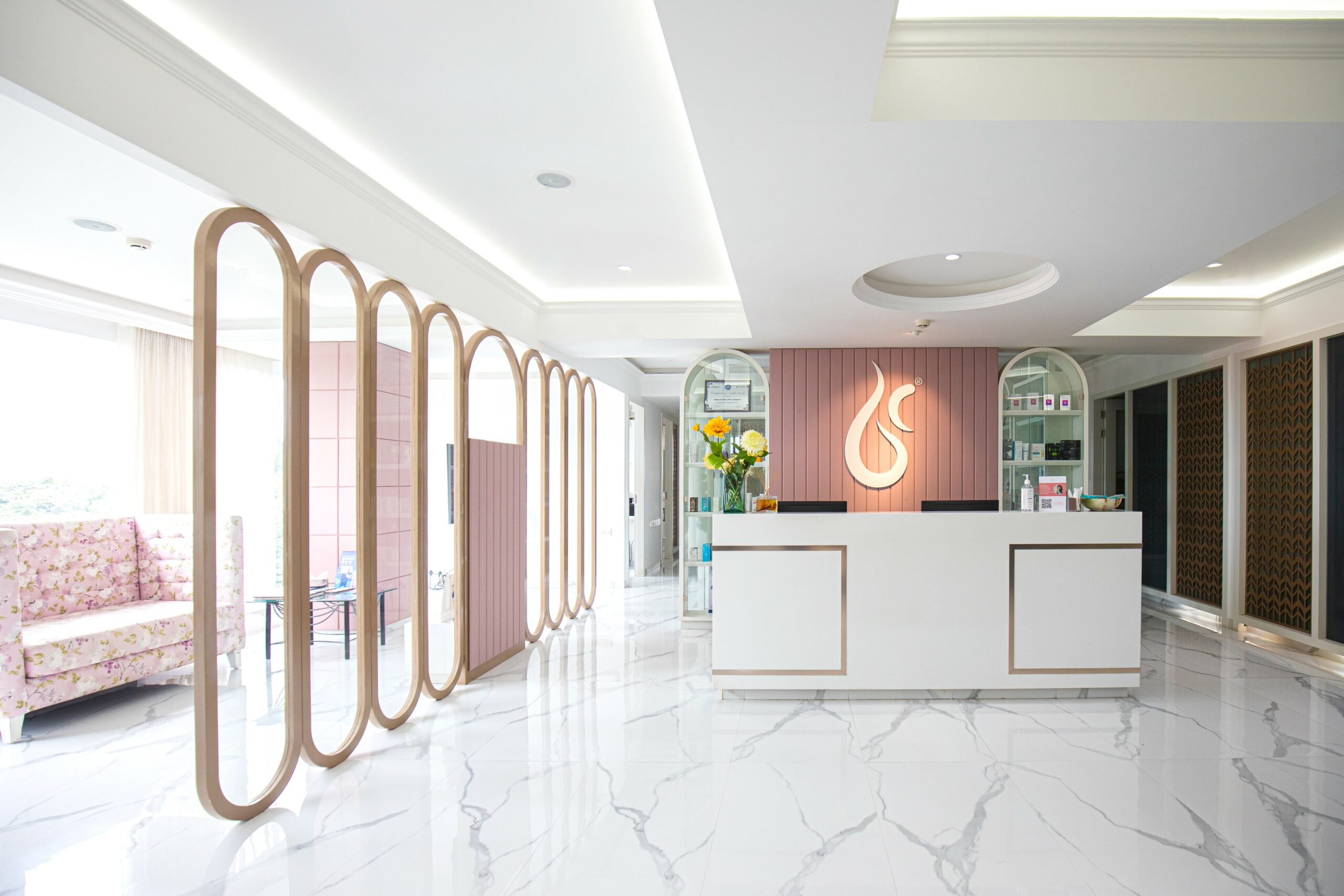 Why Choose Q-Switch Laser from Bodycraft
We offer one-on-one consultations with an expert doctor who thoroughly examines your
skin type and discusses any concerns along with your medical history.
We guide you throughout the procedure with pre-care and after-care assistance.
We make sure to use safe procedures in a completely sterile environment.
We make you feel comfortable throughout the process, helping put you at ease!
Bodycraft Packages
*T&C applied. Get in touch with our team to learn more.
Book Your Complimentary Doctor Consultation Now!
"The doctors at Bodycraft Clinic calmed my nerves by carefully explaining all the services and how they work. I'm so happy with their services and Volite is my favourite treatment so far! I'd recommend it to everybody."
"Cleanliness & hygiene is also on point. Totally recommend Bodycraft for skin services."
"It has been a great clinic service experience in Bodycraft. The doctors have helped me a lot from giving best consultation to the best results as well. Very satisfied."
"The consultant was super sweet and helped with managing my appointment and helped give the best care and treatment. If you ever need any services like wrinkle relaxers, filler or eyebrows I would 100% recommend Bodycraft."
"Bodycraft has excellent clinic consultants and would really help you understand your skin-related issues, along with the best cosmo-dermatologists I have come across. Highly recommended!"
"I was skeptical about injections. But I was also worried about my chin. The doctors at Bodycraft assured me for getting fillers and it made a huge difference. Very happy with the results."
"My acne was very bad and after choosing Bodycraft's chemical peel sessions, my face is completely rejuvenated. I'm very happy with the results."
"The cosmetologists at Bodycraft are truly amazing.  In just two weeks my skin is finally seeing some normalcy. Acne has significantly reduced and so has the pain and pigmentation. This is the best my skin has felt in a long time. Never felt this kind of response elsewhere."
"I was suffering from acne and after taking treatment at a Bodycraft clinic I feel much better. My acne has come down and I feel more confident. Thanks Team!"
"I had a wonderful experience at Bodycraft. I had undergone peels for acne and was extremely satisfied with the treatments. Special thanks to the doctor and also to my counselor who has always been getting me an appointment to suit my schedule."
Videos for Q Switch Laser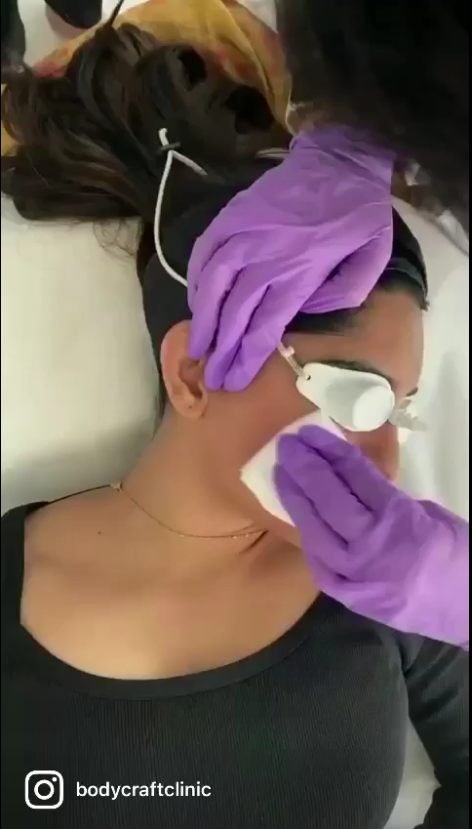 FAQs for Q-Switch Laser
The results of the treatment will begin appearing right after a few sessions. However, to experience complete skin rejuvenation, we recommend around 6 sessions of the Q-switch Laser Treatment.
You may experience slight discomfort during the procedure. The pain is minimal and has been compared by patients to 'a rubber band snapping against your skin.'
It takes around a week for the treated skin to heal properly. The treated skin will be pinkish in colour and get blended into the surrounding skin after it is healed. However, there is no downtime and you can resume your daily activities.
In most cases, the laser treatment provides positive results for tattoo removal. However, at times some tattoo particles are located deep in the skin. Hence they may not be totally removed in one session. As a result, for some tattoo procedures, repeated treatments may be needed to remove them.
Yes completely! It is tested to be safe on Indian Skin.
This service is the gold standard for breaking down deeper pigmentation. Once the existing pigmentation problem has been addressed, further aggravation of the same can be prevented by use of suitable skin lightening creams and regular application of sunscreen as recommended by our dermatologists