What is Volite?
Volite is a non-invasive anti-ageing treatment. It is a skin-conditioning gel that contains Hyaluronic Acid and is designed to enhance skin quality that lasts for more than 6 months! Volite is injected into the layers of the skin to nourish it from the inside out. Hyaluronic Acid absorbs moisture into the skin, giving it a plump, healthy, and radiant appearance.
It hydrates and moisturises the skin due to its high water-binding capacity. Because Hyaluronic acid also stimulates collagen formation, it improves elasticity, reducing the visibility of fine lines and wrinkles.
Read more
Benefits of Volite Treatment

Anti-Ageing Treatment
Reduces fine lines and wrinkles and gives you healthy skin.

Long-Lasting Results
The treatment effects can last upto 9 months!

Hydrates Your Skin
Say bye-bye to dehydrated skin.

Not Just the Face!
Improves the skin of the neck, decolletage, hands and feet.

Improves Skin Texture
Makes skin brighter, firmer and smoother.

Suitable for All Skin Types
Volite can treat dry, oily, and flaky skin by nourishing it inside out.
Bodycraft's Volite Treatment Process

• Please ensure that there is no infection, injury, bruising or wound on or around the treatment area.
• Please check with your medical health care provider if you have any active infection, allergy/hypersensitivity to Hyaluronic Acid, glabellar necrosis, active herpes, keloids, cancer, allergy to lidocaine etc.
• Please inform your doctor if you are currently taking any blood thinners or anticoagulants.
• Do not consume any alcoholic beverages for at least 24 hours prior to the treatment.

• Our doctors conduct a thorough consultation during which they identify treatment options and evaluate your expectations and concerns.
• On the areas to be treated, a local anaesthetic cream is administered and kept on for 30 to 45 minutes. After that, the area is cleaned.
• The doctor will mark the areas that need to be treated, and then inject the calculated units into those marked areas.

• Redness, bruising, and minor discomfort at the injection site are possible side effects. These will disappear in 24 to 48 hours.
• After treatment, refrain from drinking alcohol for 12 hours.
• For at least 24 hours, avoid washing your face, using moisturisers, and putting makeup on the treated region.
• For the following 24-48 hours, avoid touching and massaging the injected regions.
• For the following 15 days, refrain from using any form of facial or using steam.
• For the following 72 hours, refrain from going to the gym or engaging in any vigorous physical activity.
• Make sure you drink enough water.

BOOK AN APPOINTMENT
Risk & Precautions of Volite Treatment

After the procedure is finished, you might experience some swelling, bruising and tenderness. If you do experience any of these side effects, they should resolve on their own within a couple of weeks.

This treatment is not recommended if you are pregnant or breastfeeding, suffering from a sinus infection, or have hypersensitivity to hyaluronic acid.
Why Choose Bodycraft's Volite Treatment?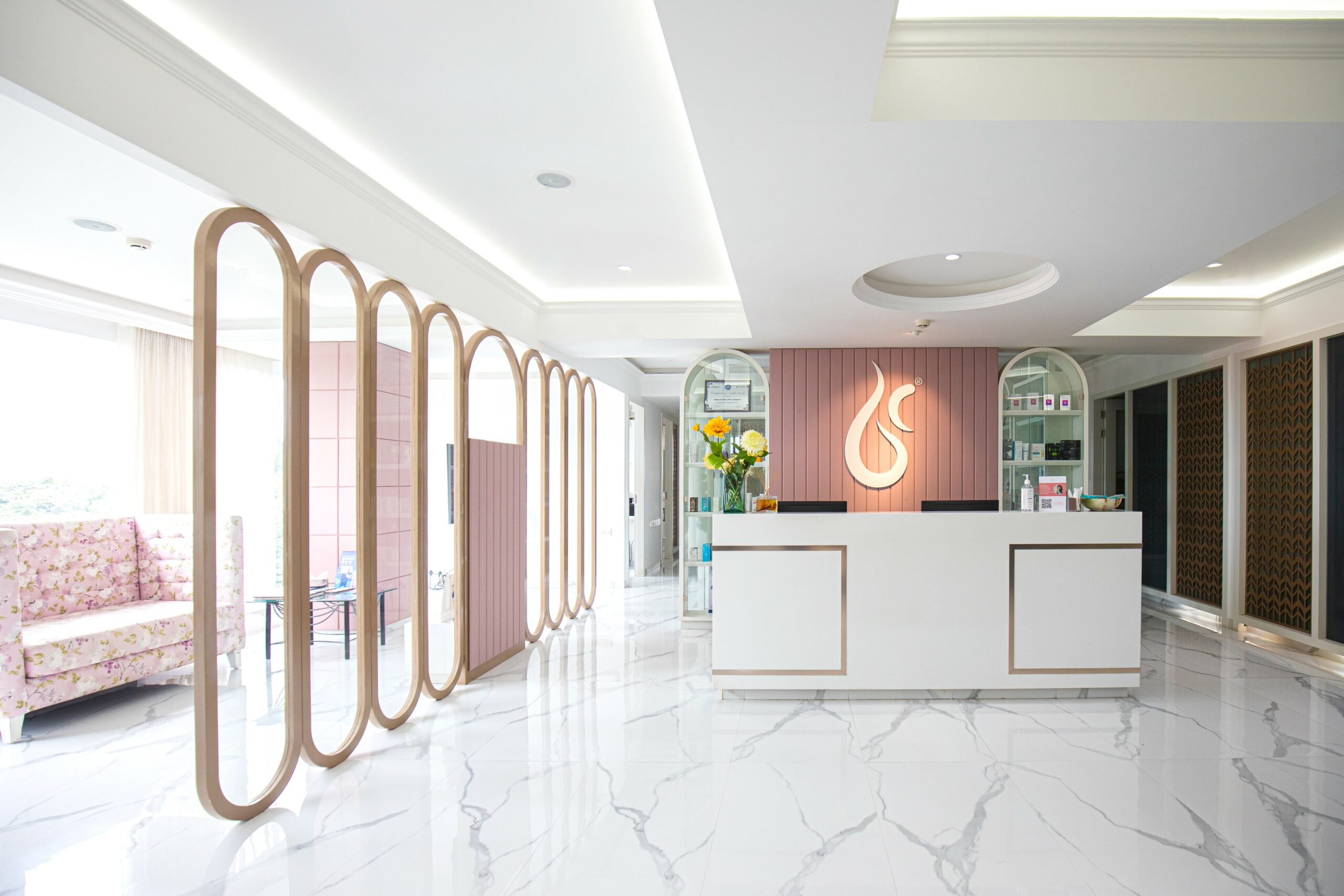 Why Choose Bodycraft's Volite Treatment?
We offer one-on-one consultations with an expert doctor who conducts a detailed examination of your skin type and discusses any skin concerns along with your medical history.
Our doctors guide you throughout the procedure with pre-care and after-care assistance.
Our trained professionals make you feel comfortable throughout the whole process, helping to put you at ease!
We use Allergan's JUVÉDERM® VOLITE®, one of the top products on the global market.
Bodycraft is also one of the largest injectors of Volite in South India
Book Your Complimentary Doctor Consultation Now!
"The doctors at Bodycraft Clinic calmed my nerves by carefully explaining all the services and how they work. I'm so happy with their services and Volite is my favourite treatment so far! I'd recommend it to everybody."
"Cleanliness & hygiene is also on point. Totally recommend Bodycraft for skin services."
"It has been a great clinic service experience in Bodycraft. The doctors have helped me a lot from giving best consultation to the best results as well. Very satisfied."
"The consultant was super sweet and helped with managing my appointment and helped give the best care and treatment. If you ever need any services like wrinkle relaxers, filler or eyebrows I would 100% recommend Bodycraft."
"Bodycraft has excellent clinic consultants and would really help you understand your skin-related issues, along with the best cosmo-dermatologists I have come across. Highly recommended!"
"I was skeptical about injections. But I was also worried about my chin. The doctors at Bodycraft assured me for getting fillers and it made a huge difference. Very happy with the results."
"My acne was very bad and after choosing Bodycraft's chemical peel sessions, my face is completely rejuvenated. I'm very happy with the results."
"The cosmetologists at Bodycraft are truly amazing.  In just two weeks my skin is finally seeing some normalcy. Acne has significantly reduced and so has the pain and pigmentation. This is the best my skin has felt in a long time. Never felt this kind of response elsewhere."
"I was suffering from acne and after taking treatment at a Bodycraft clinic I feel much better. My acne has come down and I feel more confident. Thanks Team!"
"I had a wonderful experience at Bodycraft. I had undergone peels for acne and was extremely satisfied with the treatments. Special thanks to the doctor and also to my counselor who has always been getting me an appointment to suit my schedule."
Videos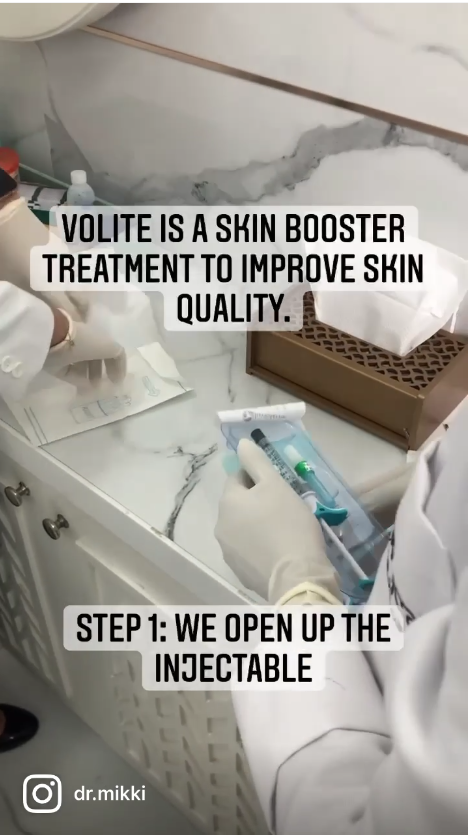 FAQs for Volite
After 10 to 14 days, the effects of Volite treatment usually peak, and you will start to see improvements in the texture of your skin, including a brighter, tighter, and smoother look. In addition, your skin will feel more radiant and plumper to the touch, and ageing signs like fine lines and wrinkles will lessen.
The goal of a filler is to give a desired area volume and definition. Volite is used to smooth out the skin's texture on the face, as well as the hands, feet, neck, and decolletage. Volite uses several micro-injection sites across the treated regions, as opposed to conventional dermal fillers, which are only injected in certain locations.
Some effects will be apparent right away after treatment, but they will get better over a month. Results can last up to 9 months, however, regular treatments boosting collagen production can have a longer-lasting impact.
We advise routine treatments every 6 to 9 months for the best results.
On the day after the treatment, you might experience a small amount of redness and swelling. Regular activities can be resumed however, it is suggested to avoid any strenuous activity like working out or swimming for the next 72 hours.
Volite will smooth out the skin's texture to give it a radiant appearance. Additionally, it can be quite helpful in reducing wrinkles, hollows, and dark circles that appear naturally around the eyes.