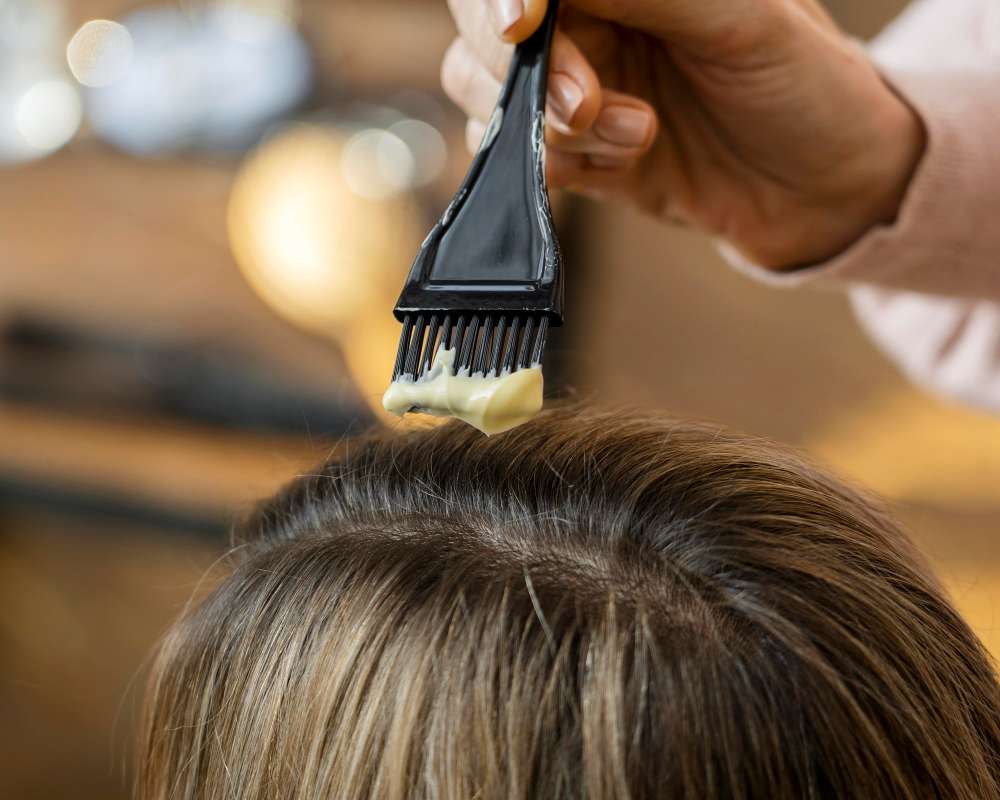 Hair colour is a powerful tool for self-expression and can transform one's look instantly. Every year, trending hair colours emerge and 2023 is no exception. With changing times, people are becoming more adventurous and experimenting with different hues, shades and techniques. From bold, bright and vivid colours to soft and subtle pastel hues, hair colour trends in 2023 are all about making a statement.
Get ready to be inspired and discover the latest hair colour trends for 2023, recommended by our experts at Bodycraft.
Check out the Latest Hair Colour Trends in 2023
Wondering which colour trends are the talk of the town this year? Explore the below-mentioned colour options to take your pick.
1. Cherry Red
 

 

View this post on Instagram

 
The dynamic red is something we can never resist! This versatile hair colour has the potential to make you look as badass and as feminine, equally. It's all about how you wear it!
It is a bold and unique colour that can help individuals express themselves and stand out. Additionally, advances in hair colouring technology have made it easier to achieve and maintain a vibrant red shade, contributing to its popularity.
2. Blue
 

 

View this post on Instagram

 
This is something you must have seen all around you! This blue hair dye is a trend that's going to stick around for a while now! The best part is that people are not just experimenting with just one shade of blue.
There is a whole ocean in front of them and we're exploring! Be it Teal, Aquamarine or the Electric Blue, we're embracing the blues well!
3. Honey-Gold Brown
 

 

View this post on Instagram

 
You've decided to go for a honey-gold brown hair colour, and it's a great choice! This warm, radiant shade blends golden and caramel tones to create a natural-looking, sun-kissed hue. It works well with a variety of skin tones and eye colours and can add a touch of brightness and glow to your complexion. Whether you want to enhance your natural hair colour or try something new, this shade is a versatile option that can complement your features and give you a sophisticated, stylish look.
4. Warm Brunettes
 

 

View this post on Instagram

 
As a warm brunette, you exude a natural and warm aura. Your hair colour is a rich, chocolate brown with hints of red and gold undertones. This hair colour compliments warm skin tones and enhances the natural radiance of your complexion. You can enhance your warm brunette hair by adding highlights or lowlights in complementary shades such as caramel or honey.
5. Auburn
 

 

View this post on Instagram

 
Auburn hair colour is a rich and warm shade that ranges from light to dark. It's a mix of red and brown hues and is known for its natural-looking and flattering appearance. This shade is perfect for those who want to add some warmth and depth to their hair colour, without going for a full-on red hue. The varying levels of red and brown tones in auburn hair colour means that it can work well with a wide range of skin tones, from pale to olive and dark. So if you're looking for a hair color salon that enhances your natural beauty and boosts your confidence, consider auburn at Bodycraft
6. Cinnamon Red
 

 

View this post on Instagram

 
This colour is a mix of copper, red, and brown tones, creating a unique and eye-catching shade. With this hair colour, you'll be sure to turn heads and leave a lasting impression wherever you go. The shade is versatile and can work with a variety of skin tones, making it a great choice for anyone looking to switch up their look. Whether you want to add some depth to your natural hair colour or fully embrace a new look, Cinnamon Red is a great option to consider.
7. Black
 

 

View this post on Instagram

 
Black hair colour is a rich, dark hue that is both classic and timeless. It is a popular choice for those looking to add depth and drama to their appearance. Black hair is known for its ability to enhance features such as eyes and cheekbones, and it is also a versatile colour that can be styled in a number of ways, from sleek and straight to curly and voluminous.
8. Platinum
 

 

View this post on Instagram

 

Platinum hair colour refers to a shade of blonde with a highly lightened, almost white tone. It's a bold and striking look that can really make a statement. To achieve this shade, your hair will need to undergo a significant amount of lightning. This process can be damaging to your hair, so it's important to take good care of your locks with regular deep conditioning treatments. Additionally, platinum hair requires regular touch-ups to maintain its bright, even colour. If you're up for a challenge and want to make a big change, platinum hair might just be the perfect
9. Money Piece Highlights
 

 

View this post on Instagram

 
A money piece highlight is a popular hair colouring technique that involves adding brighter, lighter strands to a base colour to create a natural, sun-kissed look. This technique is ideal for those who want to add dimension to their hair without making a drastic change. The lighter strands are typically placed around the face and the crown of the head to create a brightening effect and frame the face. This type of 2023 hair colour trend is versatile and can be customised to suit your hair type and skin tone, making it a popular choice for many people
10. Peach & Pastel Tones
 

 

View this post on Instagram

 

Peach and pastel hair colour trends are popular in the world of hair styling. They offer a playful and feminine touch to your hair, creating a youthful and fresh look. Whether you opt for a light peach hue or a soft pastel shade, both of these colours are perfect for spring and summer, adding a pop of colour to your wardrobe.
The Takeaway
In conclusion, hair colour trends are constantly evolving and changing with time. From natural and earthy tones to bold and bright hues, there is a range of options available to suit different personal styles and preferences. The popularity of hair colour trends is largely influenced by fashion, celebrities, and social media, making it an exciting and dynamic industry.
Head over to your nearest Bodycraft salon to book an appointment and transform your hair today.