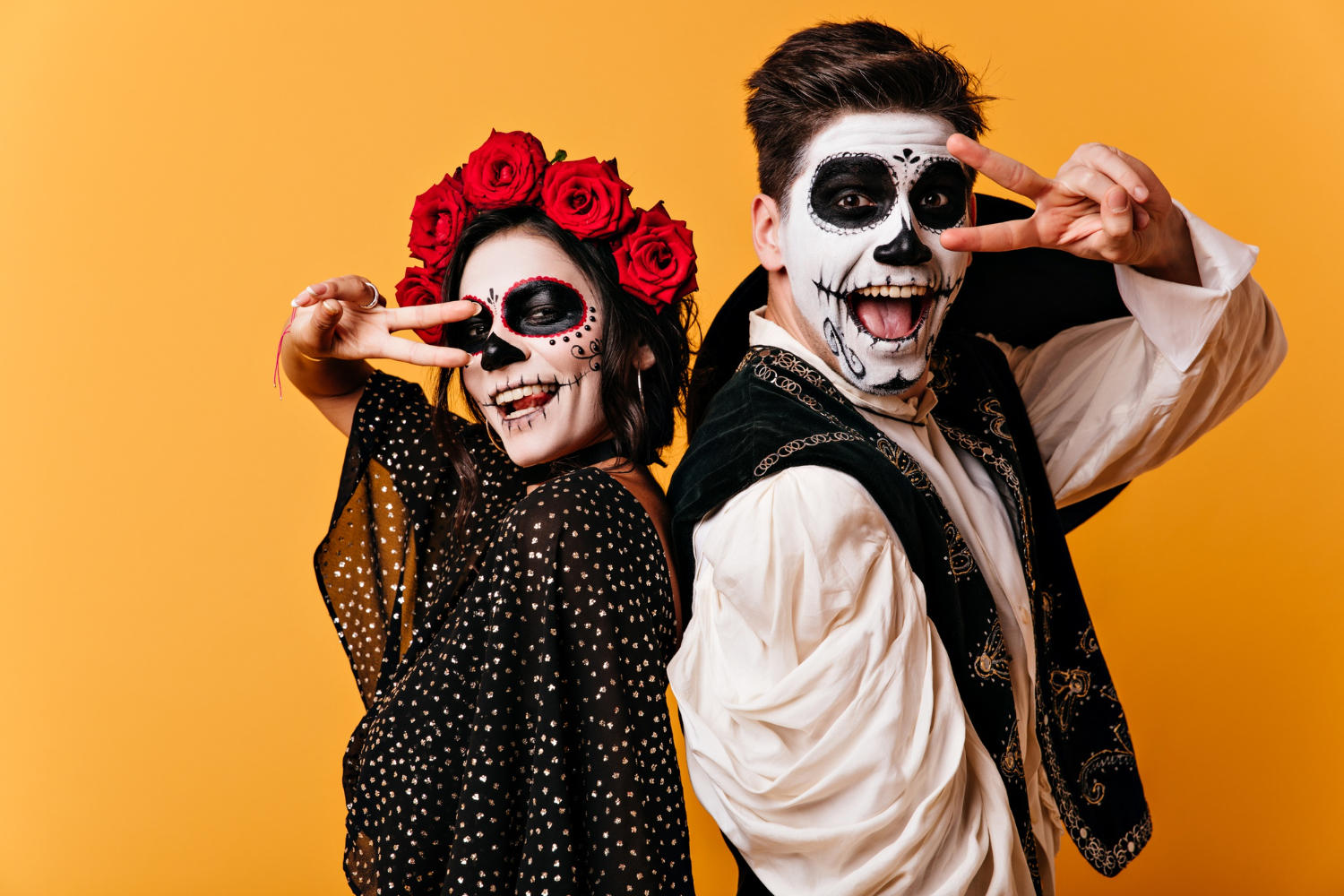 Halloween is just around the corner, and it's the perfect time to unleash your creativity and transform into your favourite spooky or whimsical character. One of the best ways to complete your Halloween costume is with the perfect makeup look. Whether you're aiming to terrify, enchant, or simply amaze, we've got you covered with our top 10 Halloween makeup looks for 2023.
Top 10 Halloween Makeup Looks
From classic vampires to magical fairies, these makeup ideas will help you stand out at any Halloween party.
1. Vampire Makeup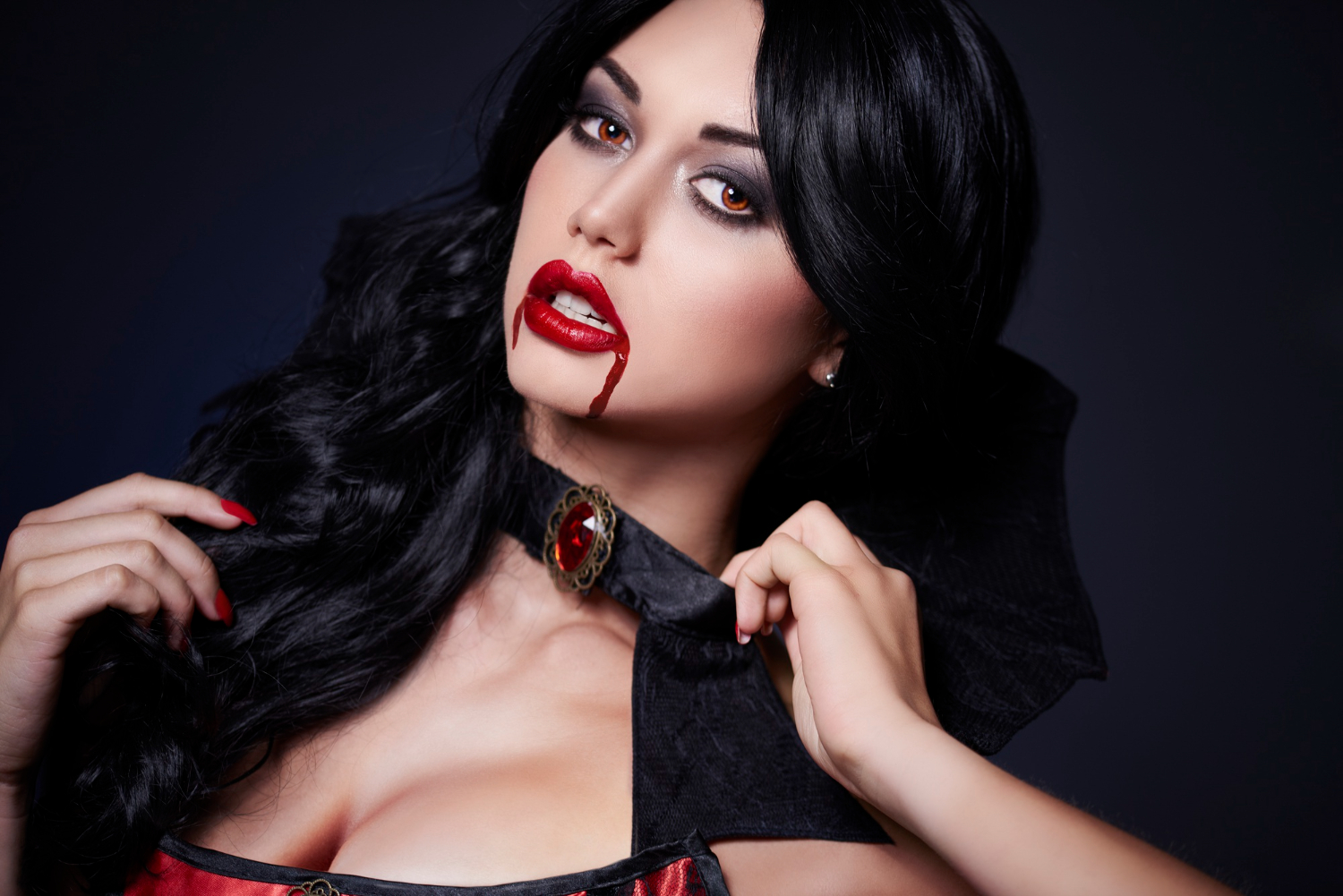 Vampires never go out of style when it comes to Halloween. Achieve the classic undead look with pale skin, dramatic dark eye makeup, and blood-red lipstick. You can add some realistic-looking fangs for that extra bite.
2. Barbie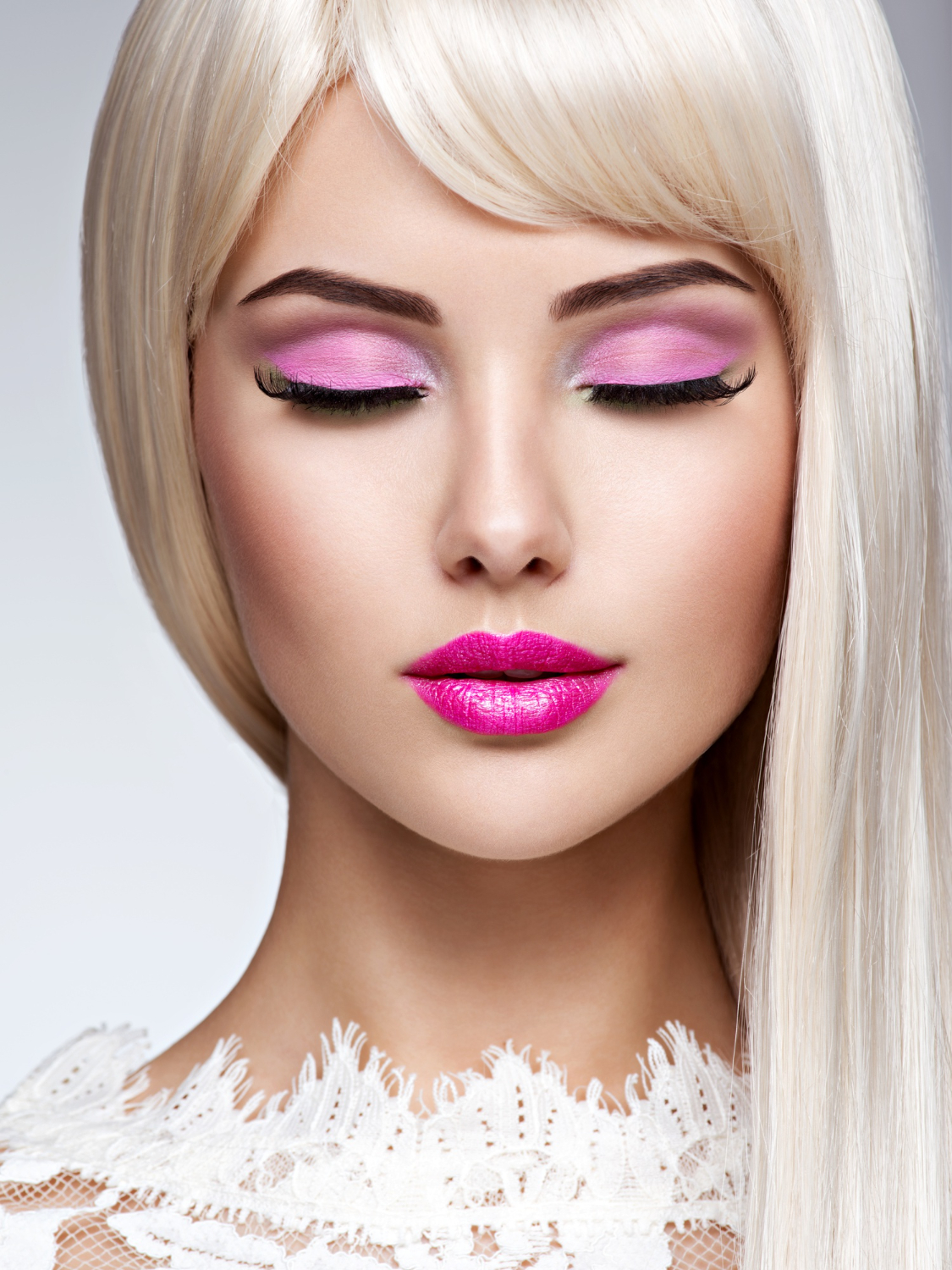 For a glamorous and fun twist, why not transform into a life-sized Barbie doll? Perfectly arched brows, bold eyeshadow, and a pink pout will give you that plastic fantastic appearance.
3. Vintage Makeup Look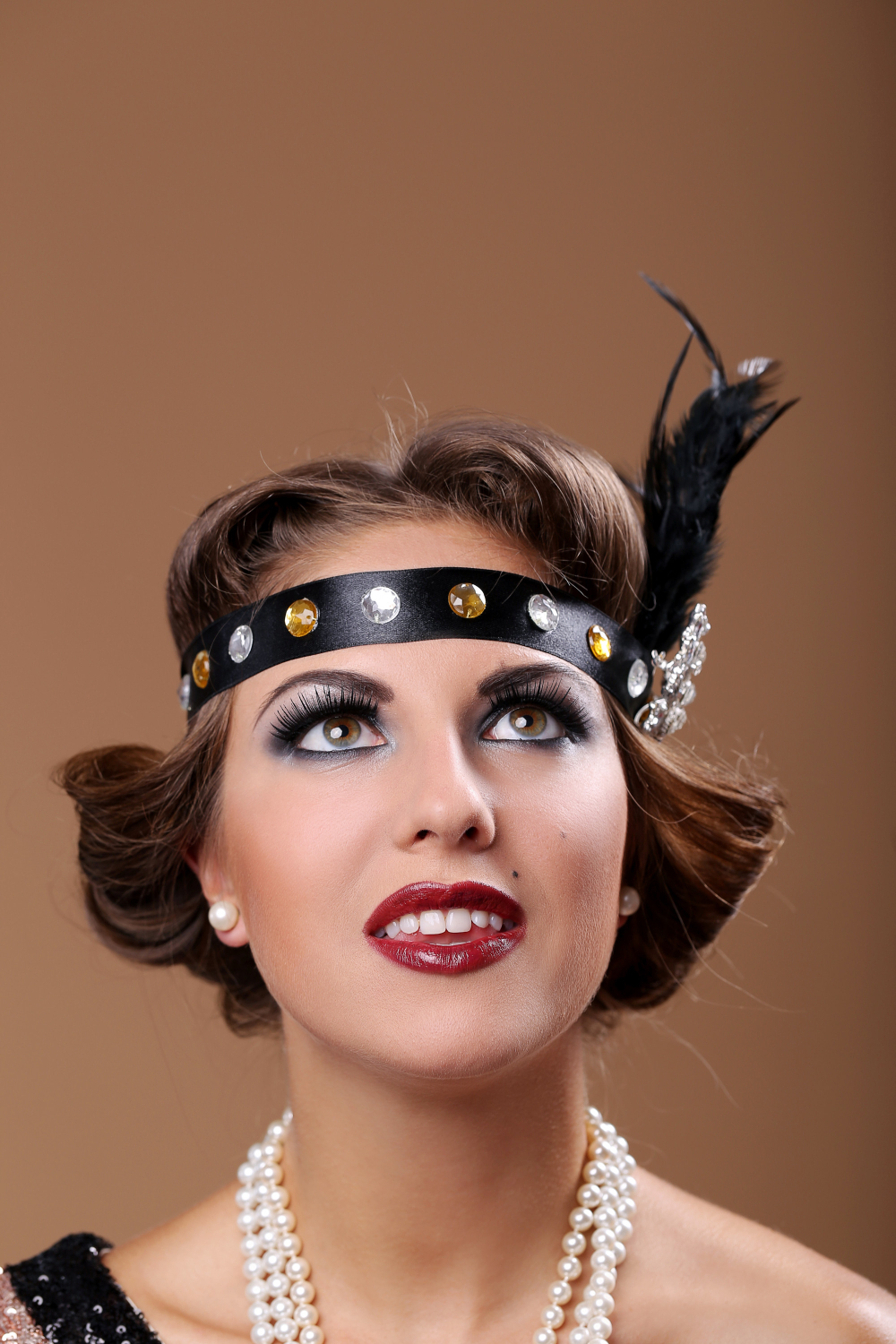 This look captures the essence of a bygone era with its muted, smoky eyes, flawless matte complexion, and deep, burgundy lips. It evokes the timeless beauty of the 1940s and 1950s Hollywood glamour. 
4. Zombie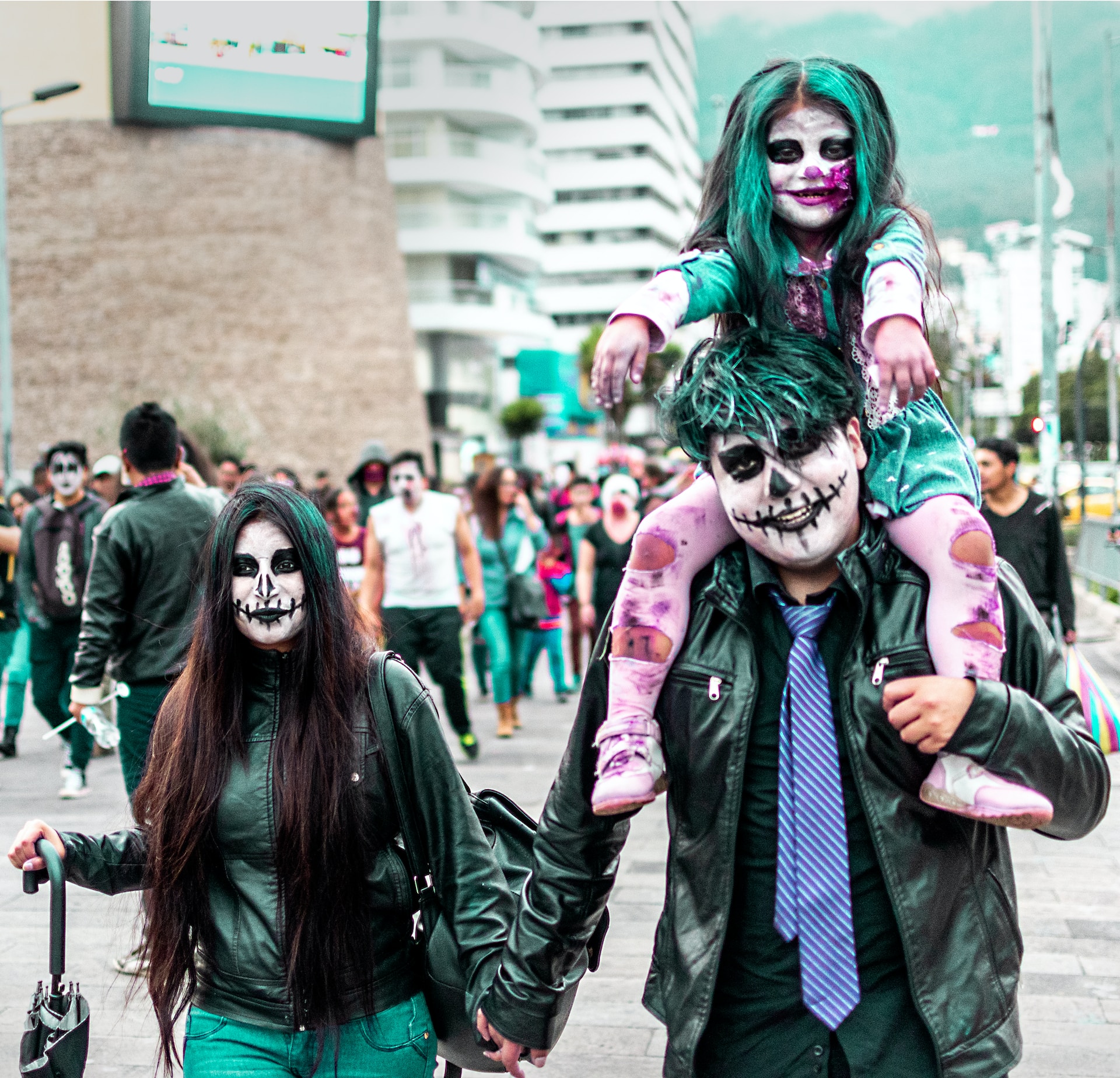 Zombies are a classic Halloween look. Create a gruesome zombie look with pale, decaying skin, sunken eyes, and fake wounds using special effects makeup.
5. Fairy Makeup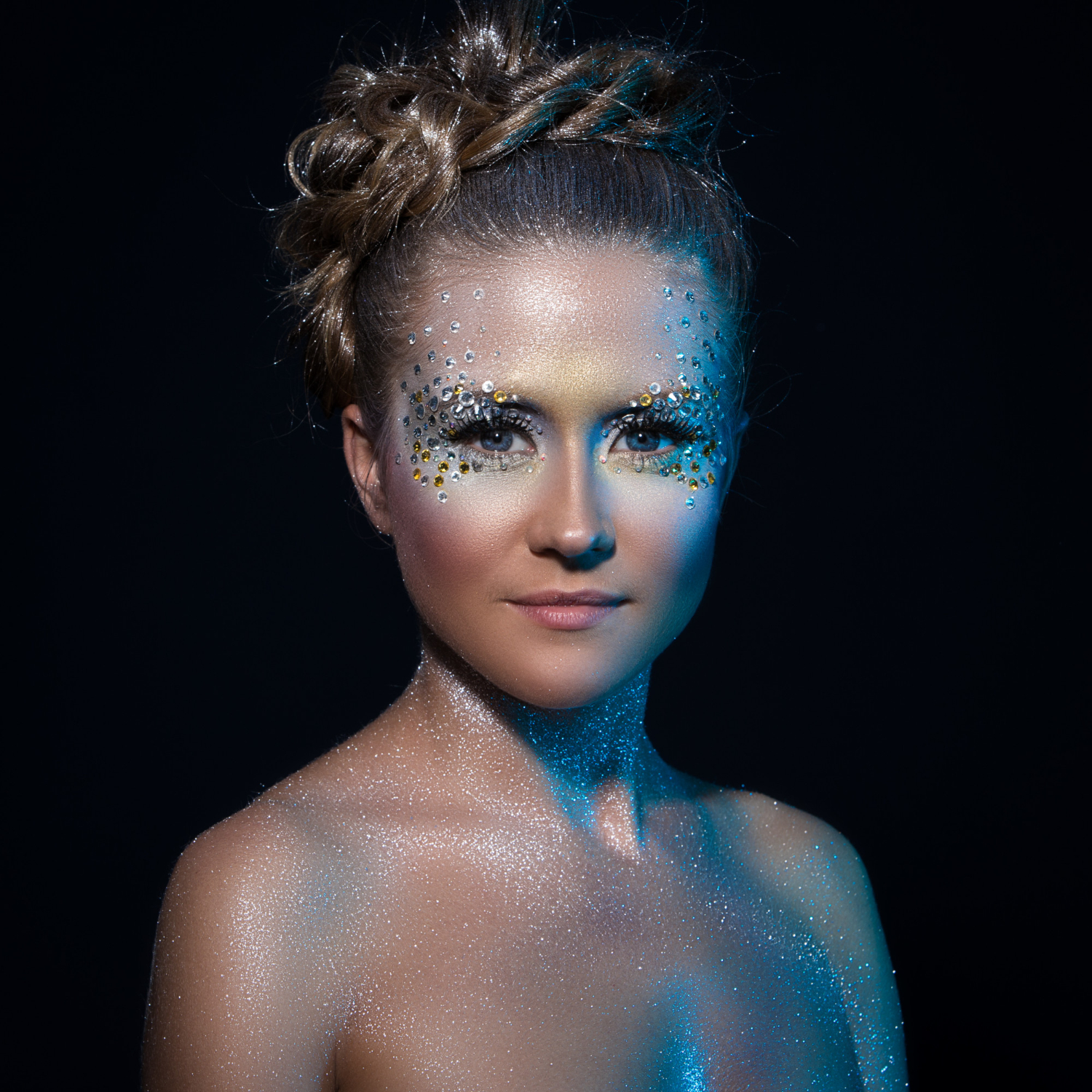 If you prefer something more enchanting, embrace your inner fairy. Go for ethereal pastel shades, glitter, and shimmer to achieve a magical and otherworldly appearance.
6. Ice Queen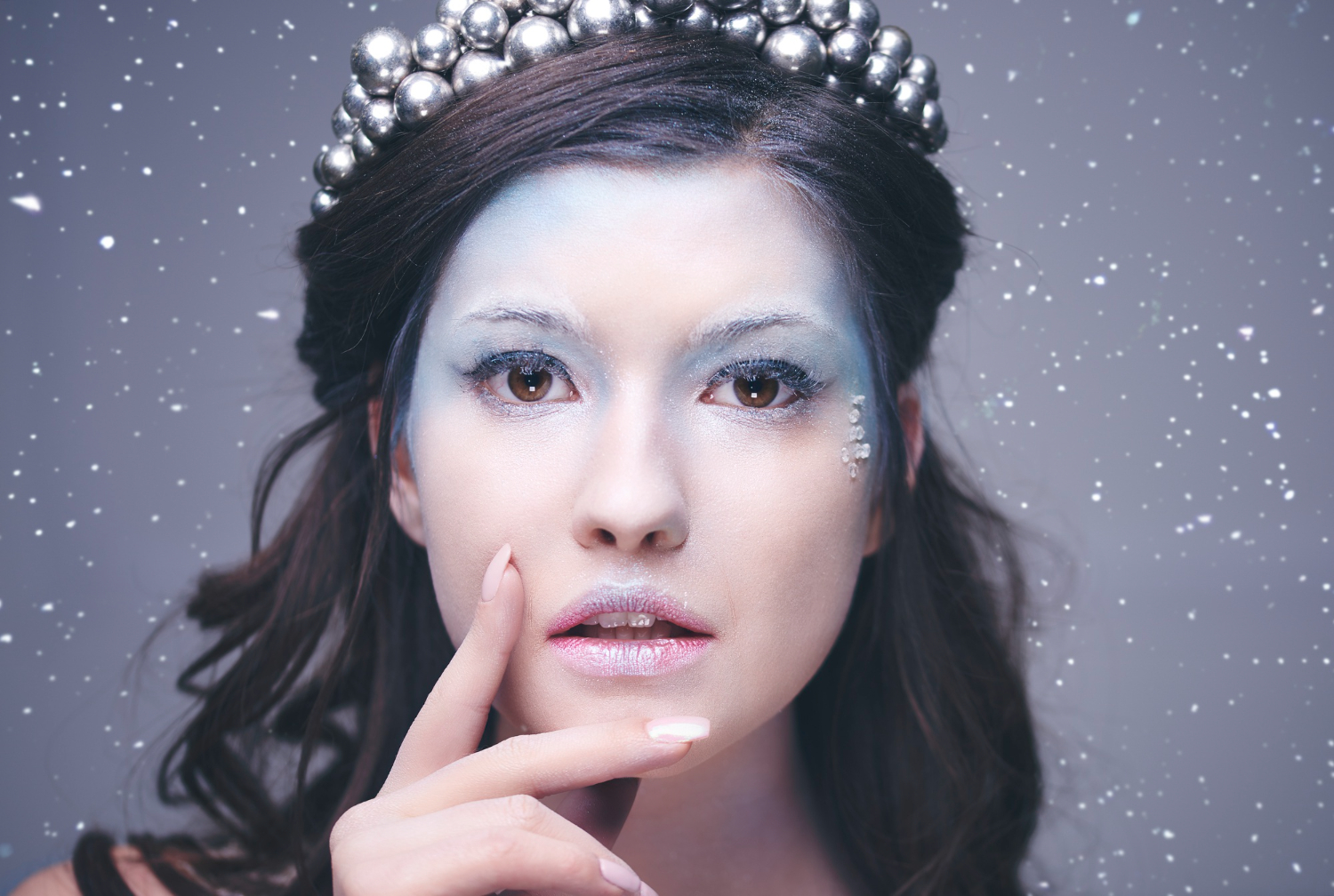 Emulate the beauty of a frosty queen with icy blue eyeshadow, shimmering highlights, and silver accessories. You'll look as if you just stepped out of a winter wonderland.
7. Catwoman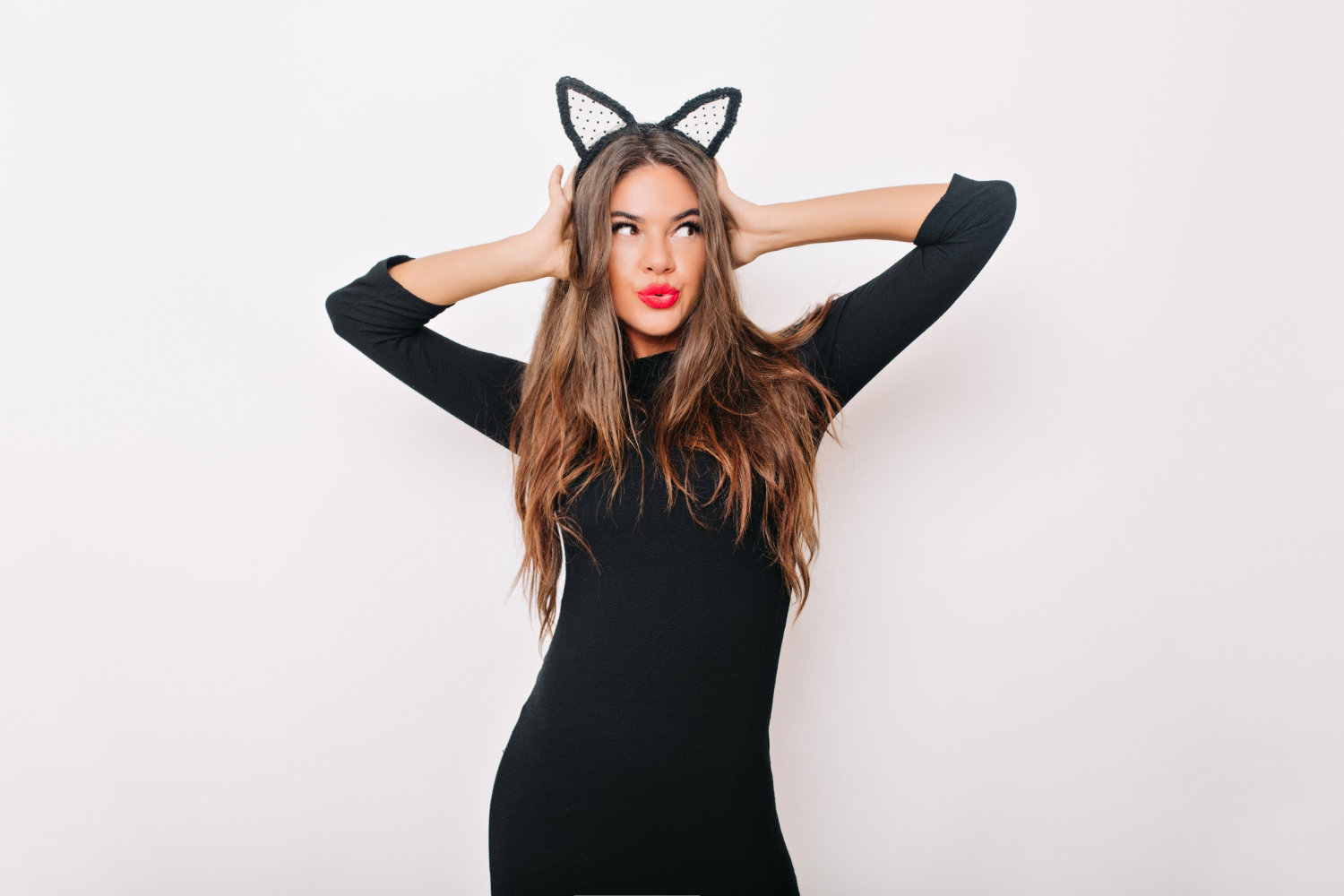 For a dose of ferocity, opt for a sultry Catwoman look. It's one of the most basic Halloween makeup looks featuring dramatic cat-eye makeup, defined cheekbones, and a sleek black bodysuit will make you the purr-fect villain.
8. Pixie Makeup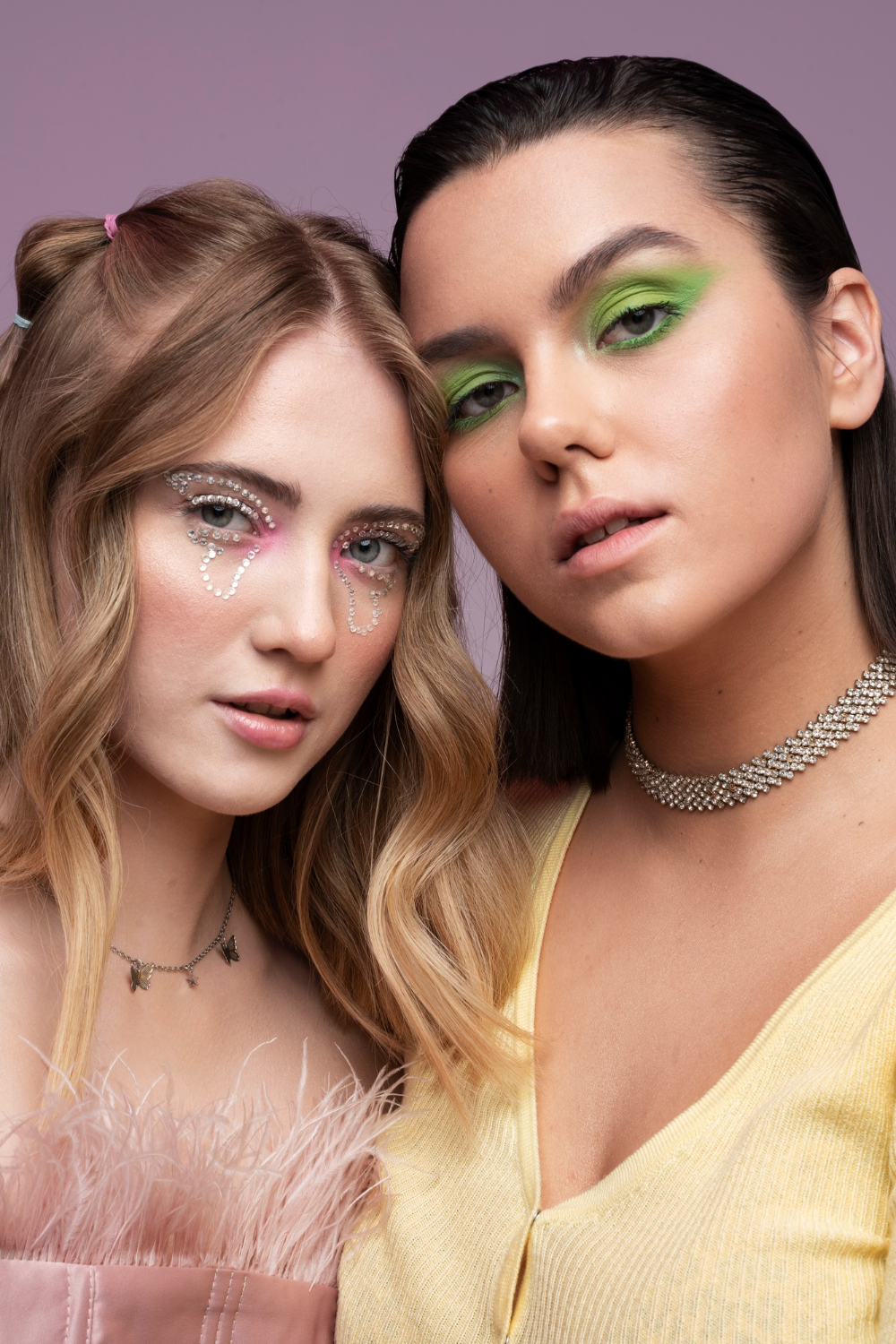 Channel your inner woodland creature with a pixie makeup look. This involves soft, earthy tones, delicate glitter accents, and perhaps even some fairy wings.
9. Witch Makeup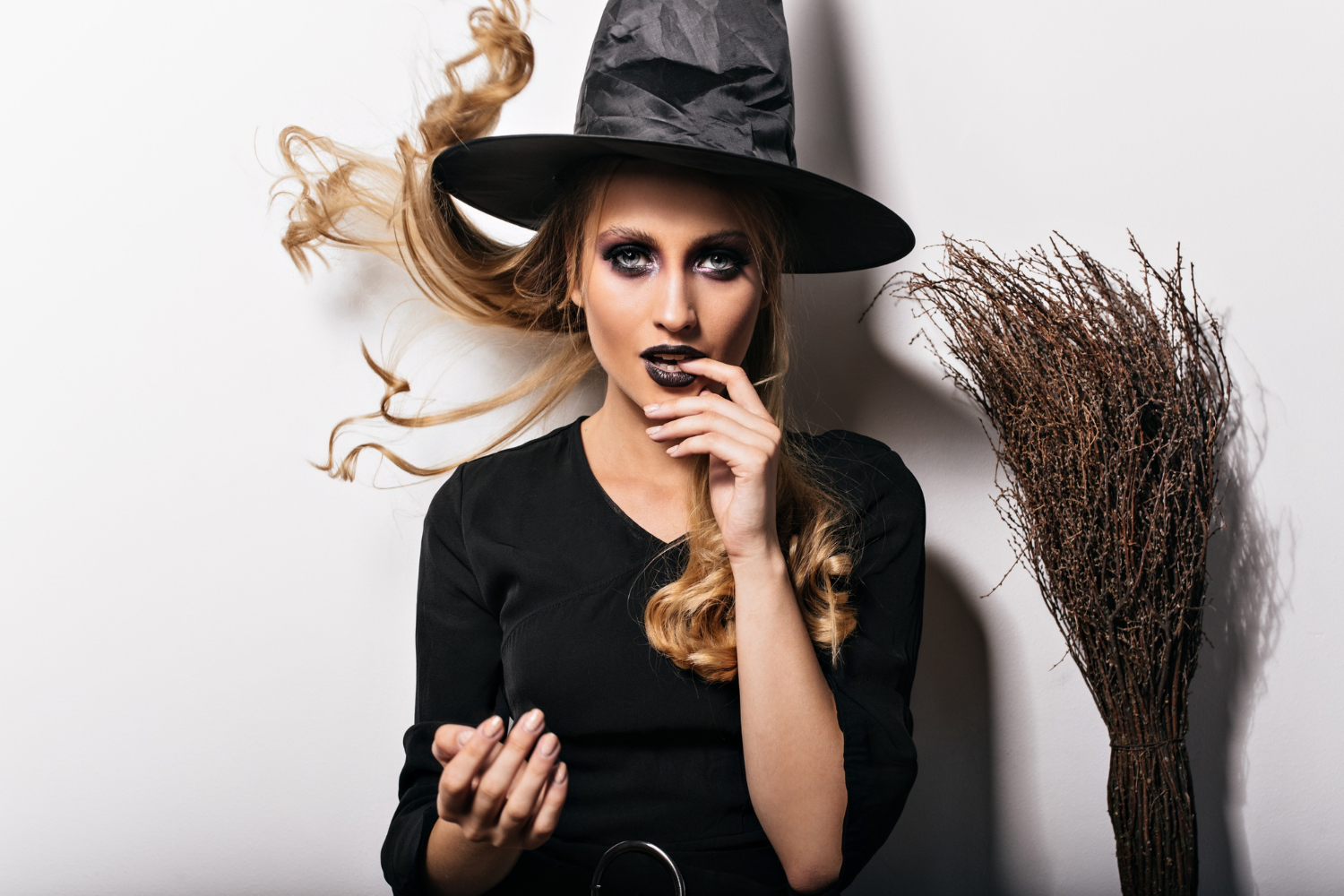 Witches never go out of style when it comes to Halloween makeup ideas. Create a bewitching look with a green-tinged complexion, a hooked nose, and a pointy hat. Don't forget your broomstick!
10. Princess Makeup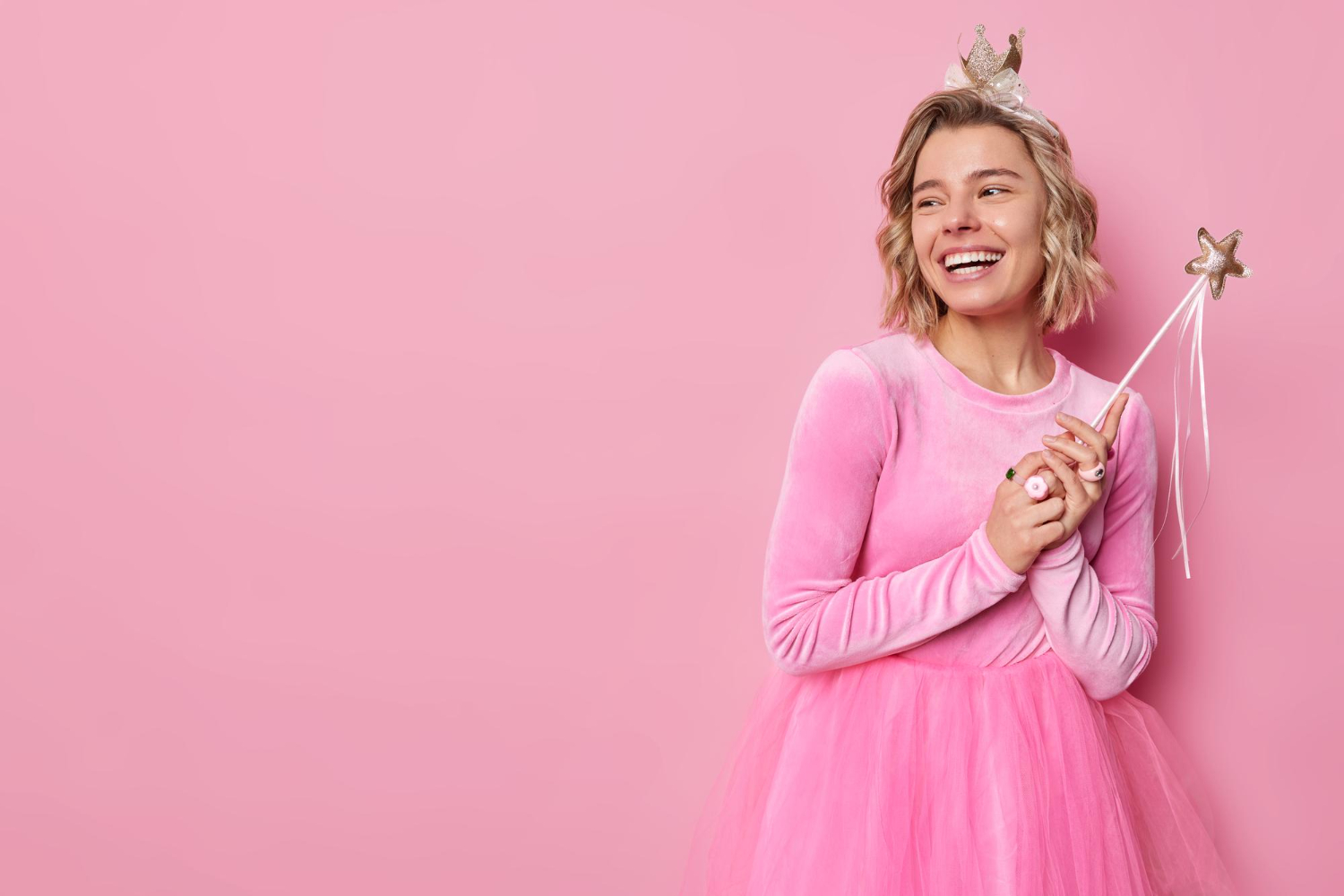 If you dream of being a fairy tale princess, there is no age that can restrict you! Achieve that royal glow with soft, romantic makeup, a tiara, and a stunning gown fit for royalty.
How to Prep Your Skin for Your Halloween Look?
By following these skin preparation steps, you'll create a flawless canvas for your Halloween makeup look. Remember, the key is to be gentle with your skin, choose high-quality products, and, most importantly, have fun bringing your Halloween character to life.
Cleanse Thoroughly

: Start by cleansing your face with a

gentle cleanser

to remove dirt, oil, and makeup residue. Clean skin provides a better base for makeup application. Pat your face dry with a clean towel.

Moisturise:

Apply a lightweight,

non-comedogenic moisturiser

to keep your skin hydrated. Moisturised skin provides a smooth surface for makeup application and prevents your skin from absorbing makeup products, making them last longer.

Prime Your Skin:

Use a makeup primer specifically designed for your skin type. Primers create a barrier between your skin and makeup, helping your makeup stay in place, minimising pores, and creating a smooth texture. Choose a primer that addresses your specific concerns, whether it's redness, large pores, or uneven skin tone.

Apply a Base:

If your Halloween look requires a specific colour base, such as a pale complexion for a vampire or a green hue for a witch, use a high-quality cream or water-based face paint. Make sure to blend the base evenly to avoid streaks or patches.

Use Setting Spray:

Setting sprays not only help set your makeup but also keep it looking fresh for longer hours. A few spritzes of setting spray after applying your makeup can make a significant difference in its longevity.

Avoid Allergens:

Be mindful of the products you're using, especially if you have sensitive skin or allergies. Test any new makeup products on a small patch of skin before applying them to your face to avoid allergic reactions or irritation.

Keep Makeup Removal Handy:

Use a gentle makeup remover or

cleansing balm

to dissolve the makeup effectively. Avoid harsh scrubbing, as Halloween makeup can be heavier and more stubborn to remove than regular makeup.
Takeaway
With these top 10 easy Halloween makeup ideas for 2023, you're sure to steal the spotlight at any Halloween gathering. Whether you want to be scary, glamorous, or enchanting, there's a makeup look for every style and preference. Visit the Bodycraft Salon to nail your Halloween look, and check out our special offers so you get the best price for your service.
FAQs around Halloween Makeup Looks
1. What is the most trending Halloween face makeup in 2023?
The hottest Halloween makeup trends for 2023 include classic choices like vampires, zombies, and witches, as well as modern favourites like Catwoman and unique options like life-sized Barbie dolls.
2. How do I prepare my face for Halloween makeup?
Prepping your face is essential for a flawless Halloween makeup application. Start with a clean and moisturised face. Apply a makeup primer to create a smooth canvas. Consider using special effects makeup if your look requires prosthetics or wounds. Always remove your makeup thoroughly after the festivities to keep your skin healthy.