What is QR678® Hair Growth Treatment?
QR678® hair treatment is a non-surgical hair regrowth method that promotes hair growth while reducing hair loss. QR678® is a growth factor formula, which is injected into the scalp using mesotherapy. QR678® causes dead hair follicles to regenerate by signalling the cells to enter the anagen phase.
QR678® is the name given to this treatment to represent a "Quick Response to a disease which earlier had no answer." Because of the outstanding results of the QR678® treatment, hair loss will no longer be a concern for you!
Read more
Benefits of the QR678® Hair Growth Treatment

Cost Effective
1/10th the price of a hair transplant.

A Completely Safe Procedure
The treatment is approved by the US & Indian FDA.

100% Vegan
Derived from plant-based sources.

Non-Invasive Hair Regrowth Treatment
Is a pain-free and non-surgical treatment.

Guaranteed Results
Has more than 90 percent success rate.

Hassle-free and Super Quick!
One session takes only around 15 minutes with no downtime.
Bodycraft's QR678® Hair Growth Treatment Process
• Shampoo and condition your hair before the procedure.
• Cleanse your scalp and get rid of any grease or dirt particles.
• Before the procedure, have a good breakfast and drink plenty of water to avoid any dizziness, fainting, or nausea.

• The doctor will begin by first cleaning your scalp with an alcohol swab near the areas to be treated.
• The growth factor solution will be superficially injected into your scalp, where the solution will be delivered to the targeted tissue layer.
• The injections are administered topically in regions of alopecia and hair loss.
• This is a 5-minute treatment that requires no anaesthesia and causes no pain.

• Do not use any hair products for at least 6 hours after your treatment.
• Avoid saunas, steam rooms, and swimming for 2 days after your treatment.
• Avoid vigorous exercise, sun and heat exposure for at least 2 days after your treatment.
• Avoid alcohol, caffeine, and smoking for 3 days after treatment.
• Avoid using Aspirin, Advil, Motrin, Ibuprofen, Naproxen, Voltaren and other anti-inflammatory medications for 3 days after your procedure.

BOOK AN APPOINTMENT
Concerns QR678® Hair Growth Treatment Targets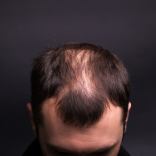 Male Pattern Baldness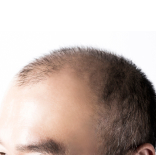 Androgenetic Alopecia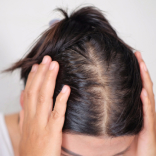 Female Pattern Hair Loss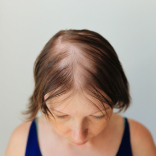 Alopecia Areata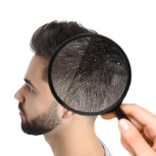 Scalp Dryness & Dandruff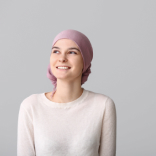 Post Chemotherapy Treatment
The GFC hair loss treatment is suitable for patterned balding in males. New hair growth is possible in 2–3 sessions, and visible hair growth is seen within weeks.
People suffering from androgenetic alopecia can benefit from the QR678® hair regrowth treatment. The treatment helps hair density and thickness increase, leaving you with strong, voluminous hair.
This treatment is suitable for patterned hair loss in females. New hair growth is possible in 2–3 sessions, and visible hair growth is seen within weeks.
It is highly suitable for men and women who are in the initial stages of Alopecia Areata. It helps with hair fall reduction, hair regrowth, and makes hair thicker and fuller in volume.
The QR678® treatment can resolve hair concerns like dry and dull hair and relieve itchy skin, and dandruff. It also hydrates the scalp to give you luscious, silkier hair.
This procedure can be used to treat persistent chemotherapy-induced alopecia in women and men.
Precautions for the QR678® Hair Growth Treatment

People experiencing hair loss for less than 6 months are not eligible for this treatment. People experiencing postural hypotension, urticaria, facial hypertrichosis or have a serious drug allergy, history of malignancy or severe seborrheic dermatitis of the scalp are advised against this treatment

People who are pregnant or breastfeeding should not go for this service.
Why QR678® Hair Growth Treatment from Bodycraft?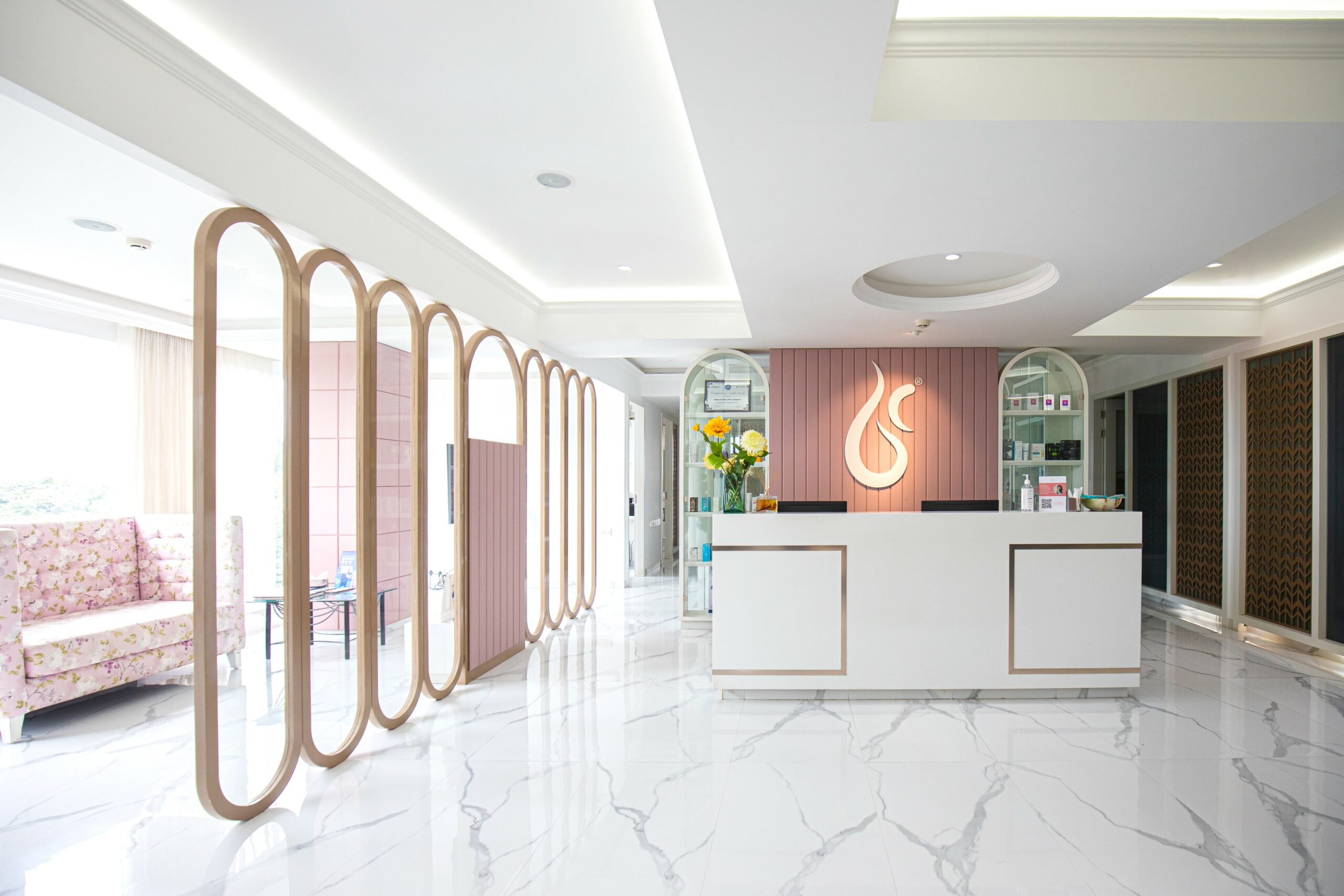 Why QR678® Hair Growth Treatment from Bodycraft?
We offer one-on-one consultations with an expert doctor who conducts a detailed examination and discusses any concerns along with your medical history.
We guide you throughout the procedure with pre-care and after-care assistance.
Our trained professionals use the latest practices to ensure the best results!
We make you feel comfortable throughout the process, helping put you at ease!
Packages
*T&C applied. Get in touch with our team to learn more.
Book Your Complimentary Doctor Consultation Now!
"The doctors at Bodycraft Clinic calmed my nerves by carefully explaining all the services and how they work. I'm so happy with their services and Volite is my favourite treatment so far! I'd recommend it to everybody."
"Cleanliness & hygiene is also on point. Totally recommend Bodycraft for skin services."
"It has been a great clinic service experience in Bodycraft. The doctors have helped me a lot from giving best consultation to the best results as well. Very satisfied."
"The consultant was super sweet and helped with managing my appointment and helped give the best care and treatment. If you ever need any services like wrinkle relaxers, filler or eyebrows I would 100% recommend Bodycraft."
"Bodycraft has excellent clinic consultants and would really help you understand your skin-related issues, along with the best cosmo-dermatologists I have come across. Highly recommended!"
"I was skeptical about injections. But I was also worried about my chin. The doctors at Bodycraft assured me for getting fillers and it made a huge difference. Very happy with the results."
"My acne was very bad and after choosing Bodycraft's chemical peel sessions, my face is completely rejuvenated. I'm very happy with the results."
"The cosmetologists at Bodycraft are truly amazing.  In just two weeks my skin is finally seeing some normalcy. Acne has significantly reduced and so has the pain and pigmentation. This is the best my skin has felt in a long time. Never felt this kind of response elsewhere."
"I was suffering from acne and after taking treatment at a Bodycraft clinic I feel much better. My acne has come down and I feel more confident. Thanks Team!"
"I had a wonderful experience at Bodycraft. I had undergone peels for acne and was extremely satisfied with the treatments. Special thanks to the doctor and also to my counselor who has always been getting me an appointment to suit my schedule."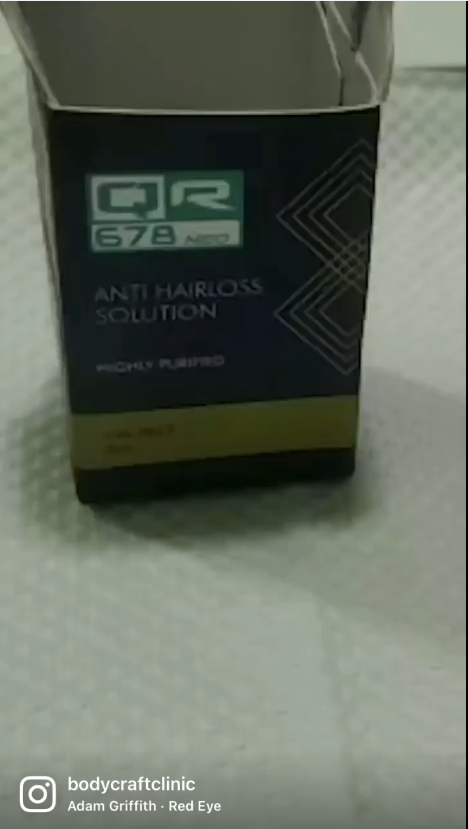 FAQs for QR678® Hair Growth Treatment
You will experience lesser hair fall than before and have improved hair density.  The thickness of your hair will increase offering greater hair coverage for any bald patches on your scalp.
The results are visible after the first session itself.  Depending on the severity of the hair loss, our doctors will propose the appropriate number of treatments. Most patients require 5 sessions to achieve the best outcomes, each session is scheduled three weeks apart.
The hormonal factors that cause hair loss will stay in your body and may cause hair fall and hair loss again. Similarly, due to our polluted atmosphere, contaminants can induce hair loss again. If this happens, you may need to undergo the QR678® injections again.
The QR678® is more advanced and produces greater results for hair loss and hair growth, than PRP and GFC treatments. Unlike other hair surgery procedures (implants), the QR678® treatment develops hair and addresses signs of male pattern baldness, hair loss in women, alopecia, and androgenetic causes of hair loss.
There are no major side effects of the QR678® hair treatment. Some patients experience minor soreness but this fades in a few hours. Since the QR678® injections are not absorbed into the bloodstream, the treatment is completely safe.
Because it only restores a portion of the bald region, the procedure will not be very effective for fully bald patients. However, for patients with severe hair loss, this treatment is suggested before a hair transplant to achieve stronger hair.