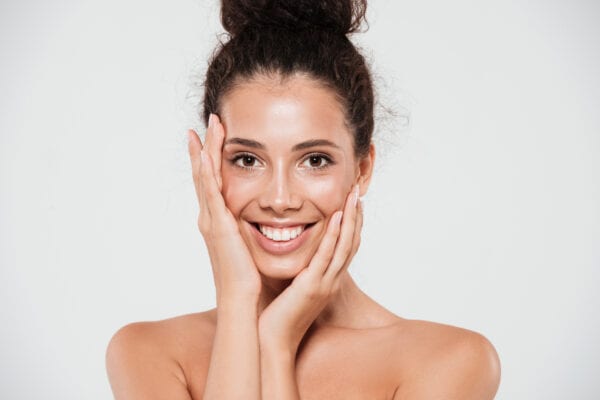 Hydra Medi Facial is a medi-facial or resurfacing treatment that clears pores while hydrating the skin. It can be your skin glow treatment for this festive season because it results in baby soft, blemish-free, glowing skin within no time. 
Hydra Medi Facial is offered at skincare centers run by licensed medical professionals or beauty centers that have certified aesthetician. This is a customizable skin treatment; therefore, you can use it as a skin glow treatment, skin brightening treatment, acne reduction treatment or a wrinkle reduction treatment according to your requirement. The complete process is performed in 4 steps: cleansing, exfoliating, extracting and skin hydration with the help of nourishing serums.
Process of Hydra Medi Facial
Hydra Medi Facial process involves several steps beginning from the cleansing process. In this step, a cleansing serum is used to clean the skin to get rid of dead skin cells, dirt and excess sebum. The next step is the application of a mixture of salicylic and glycolic acids. In this step, the mixture breaks down oil and dirt accumulated in the pores and helps in thorough cleansing. 
This process can be customized by switching the serum used in the treatment. The products can be switched according to skin types, skin concerns and product preferences. Your doctor/aesthetician may also offer you customized add-ons to help you enjoy extra benefits of the process. The next step is the last step of the process where an instrument is used to suck out dirt, oil, blackheads, and other impurities from the skin. While the vacuum cleanses the skin, several serums provide skin hydration, plumping and nourishment to the skin. 
Benefits of Hydra Medi Facial
Hydra Medi Facial results in a clear, beautiful skin that is free of wrinkles and blemishes. It is a deep skin treatment that offers long-lasting effects, especially when done in regular intervals. 
Sensitive skin requires extra care and the use of particular products. With this process, you have the option of customizing your products according to your skin type and enjoy a skin type without worrying about its sensitivity. Further, this process does not use pore-softening steam which often irritates the sensitive skin. There is also the benefit of using a vacuum powered extraction process that ensures that there is no inflammation in the process. If you have active rashes, sunburns or rosacea, you will have to avoid the process. 
Unlike some other deep skin treatment, Hydra Medi Facial is a pain-free process. The Hydra tip used in the process does not scrape or tug at the skin. There is also no needling or pinching involved in the cleansing process. Therefore, the process is pain-free throughout. In fact, this process is gentle on the skin and does not cause any type of unpleasant reaction. For many, this process is enjoyable and relaxing. 
This process uses gentle acids like glycolic acid and salicylic acid, which may cause a slight tingle. Other than that, the whole process results in a feel-good sensation. 
Hydra Medi Facial is performed in one sitting. It takes 45 minutes to one hour with no post-procedure restrictions. The procedure also does not cause irritation, redness or any other reaction, so there is practically no downtime. It also does not require any preparations, and you can return to your schedule immediately after the procedure. 
As already mentioned, this is a customizable treatment; therefore, it can be used as a facial for glowing skin, wrinkle treatment, acne treatment and skin brightening treatment. Your treatment can be completely calibrated according to your exact issues for best results. This one function also makes this process a good skincare treatment for all types of skins.
Side Effects of Hydra Medi Facial
Hydra Medi Facial is known as one of the most efficient skin treatments with minimal side effects. This treatment has no-downtime essentially and lets you get back to your routine as soon the process is done. However, some people may experience redness and itching on the skin, which subsides quickly.
When should you get a Hydra Medi Facial and How Often?
You should get this treatment for skin hydration and to get rid of lines and wrinkles. You will need multiple sessions to achieve your desired results. Although it's true that the effect of this procedure lasts longer than other medi-facials, it does not stay forever.
According to experts, you should go for this procedure every 4-6 weeks to maintain the baby glow on your face and look camera-ready at all times. 
Avoid going for a session if you have rashes, pimples or any other type of breakout on your face. Similarly, if you are going for some other deep skin treatment, you should inform your doctor about it, so that there are no complications because of overlapping procedures. 
How Much Does One Session of Hydra Medi Facial Cost?
At Bodycraft, one session of Hydra medi facial may cost anywhere above INR 4500
Conclusion
Hydra Medi Facial is one of the most popular skin treatments available right now. Have you tried it yet? Consider it the next time you want a glowing skin that is hydrated, wrinkle-free and feels nourished from the inside.