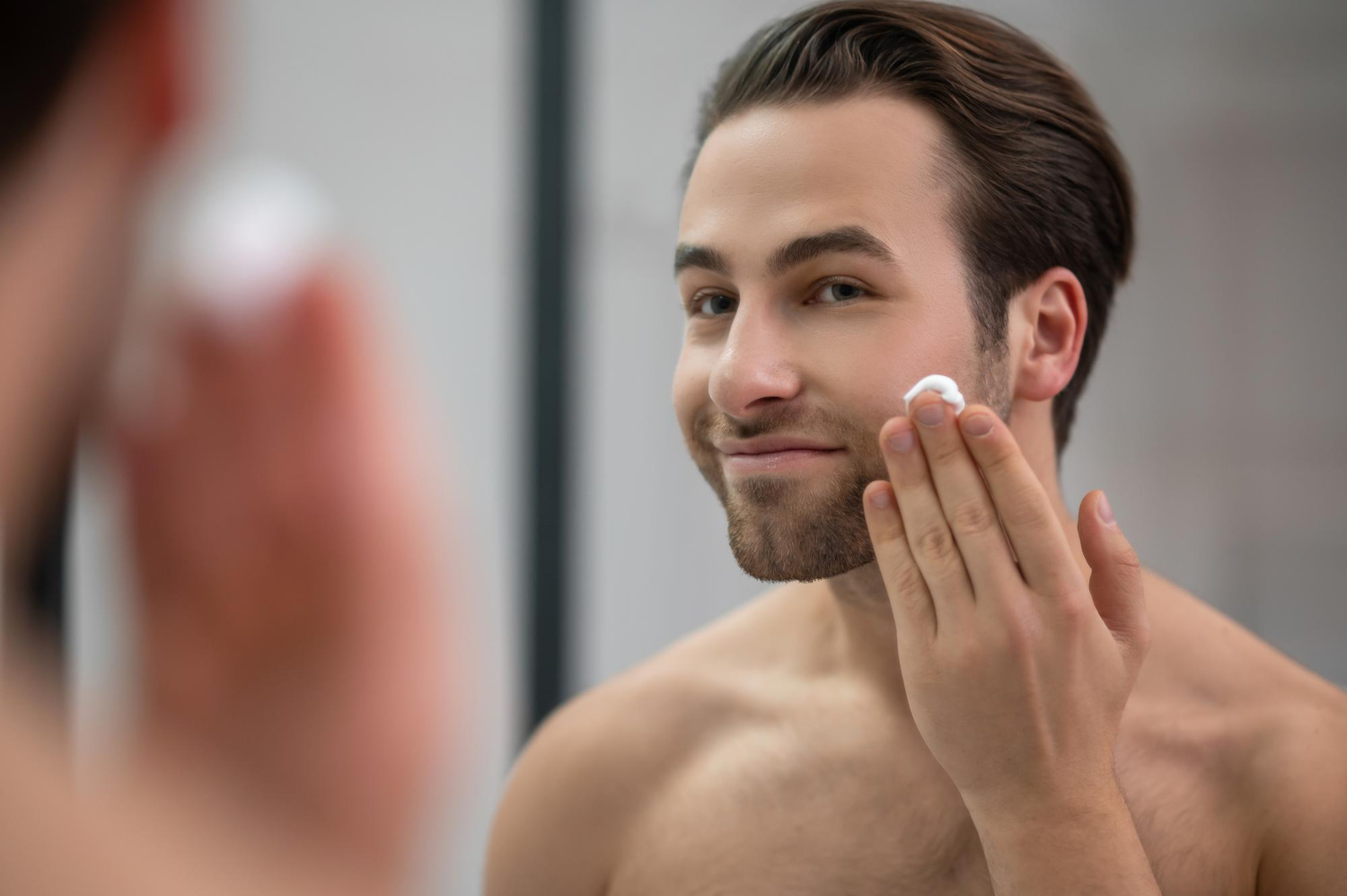 While much attention is often showered upon brides in terms of pre-wedding skincare and beauty preparations, it's equally important for grooms to put their best foot forward on this special day. After all, a groom's healthy and confident appearance is a vital component of the overall wedding charm. In this comprehensive guide, our experts will provide some important pre-wedding skincare tips for grooms, ensuring that they radiate confidence and a timeless allure.
8 Pre-Wedding Skincare Tips for Grooms
Clear and healthy skin not only enhances a groom's appearance in photographs and videos but also boosts their confidence, allowing them to fully enjoy every moment of their wedding festivities. By following these pre-wedding skincare tips for grooms, you can step onto the aisle with a natural glow.
1. Start Early
Your wedding skincare journey should commence at least 15 days prior to the grand event. This time frame allows your skin to adapt and respond positively to the changes you introduce.
2. Embrace the Cleansing Ritual
Establish a regular skincare routine for grooms that includes cleansing your face twice a day using a mild and nourishing cleanser. This practice removes dirt and excess oils, creating a clean canvas for further treatments. Check out the Aminu Cream Cleanser which contains omegas 6 & 9 and vitamin E and replenishes the skin's moisture barrier for a natural glow. Follow up with a high-quality moisturiser to keep your skin hydrated, ensuring a soft and supple texture.
3. Do Not Skip Exfoliation
Exfoliating your skin on a regular basis is akin to a rejuvenating elixir. It eliminates dead skin cells, unclogs pores, and stimulates the regeneration of new skin cells. Gently exfoliate 2-3 times a week using a mild exfoliant suited to your skin type. Aminu Face Scrub is a must-have in skincare routines for grooms as it has the ideal consistency and particle dimension to exfoliate rough and dull facial skin. It has approximately 84 minor elements sourced from salt, along with crucial fatty acids and nourishing vitamins that moisturise the skin and diminish irritation. If you're looking for a more intensive exfoliation treatment for your body, try the body scrub treatment at Bodycraft Salon
4. Nourishment from Within
Fuel your skin's radiance by consuming a diet rich in fruits, vegetables, and foods packed with antioxidants. These nutrients combat signs of ageing, enhance skin health and contribute to a glowing complexion. It's also important to keep in mind that adequate hydration isn't solely achieved through external moisturisers. Drinking ample water keeps your skin hydrated from within, enhancing its texture, tone, and overall appearance.
5. Treat Yourself to Facials and Body Therapies
Pamper yourself with a professional facial tailored to your skin's unique needs. Whether you're combating acne, uneven skin tone, or dryness, there's a facial that can address your concerns effectively. Bodycraft Salon has curated a range of advanced facials that will rejuvenate your skin and make it look smooth and glowing for the big day. If you want to indulge in a spa day, check out our body wraps and masques for full body polishing to nourish and rejuvenate your skin.
6. Stress Management for Radiant Skin
Face care for grooms before any marriage events can feel like an added task on the neverending to-do list. Incorporate stress-relief techniques like deep breathing, meditation, and light exercise into your routine to keep stress at bay. You can also spend a relaxing day at a spa and go for a rejuvenating body massage to relieve your stress.
7. Invest in Skincare Treatments
By addressing specific skin concerns such as acne, blemishes, or uneven skin tone, grooms can achieve a clearer, smoother complexion for their big day. Skincare treatments can also help soothe and hydrate skin, giving it a healthy and refreshed appearance. 
Book an appointment at Bodycraft Clinic for a consultation with one of our experts who will help you choose the right face treatment for grooms. Some popular options include facials, micro-needling, chemical peels, laser resurfacing, and dermal fillers. Facials can cleanse, exfoliate, and hydrate the skin and provide visible results that improve your skin tone and make it look radiant. Stay updated with the various salon offers at Bodycraft Salon so you can get the facial at the best price.
Takeaway
In the grand tapestry of a wedding, grooms play a central role that requires them to exude confidence and charm. These pre-wedding skincare tips for grooms ensure that they can achieve a flawless appearance, allowing them to stand tall with a radiant glow, ready to embrace their significant other and the journey ahead.
FAQs
1. What skincare should a groom follow 15 days before the marriage?
Grooms should choose a simple skincare routine that includes cleansing, exfoliation, moisturisation, and sun protection. Consider consulting skincare experts for tailored advice and possibly incorporating professional treatments like facials.
2. Which facial is best for the groom?
Opt for a facial based on your individual skin type and concerns. Consulting a skin care professional at Bodycraft Salon will help you determine the most suitable facial, with options often including hydration and rejuvenation-focused treatments.
3. What is body polishing for the groom?
Body polishing is an exfoliating treatment designed to eliminate dead skin cells, unveiling a smoother and more radiant skin surface. This treatment can be a valuable addition to your pre-wedding grooming regimen.
4. Does Bodycraft offer a Pre-Wedding Groom Package?
Yes,  Bodycraft Salon provides pre-wedding package offers for brides and grooms.