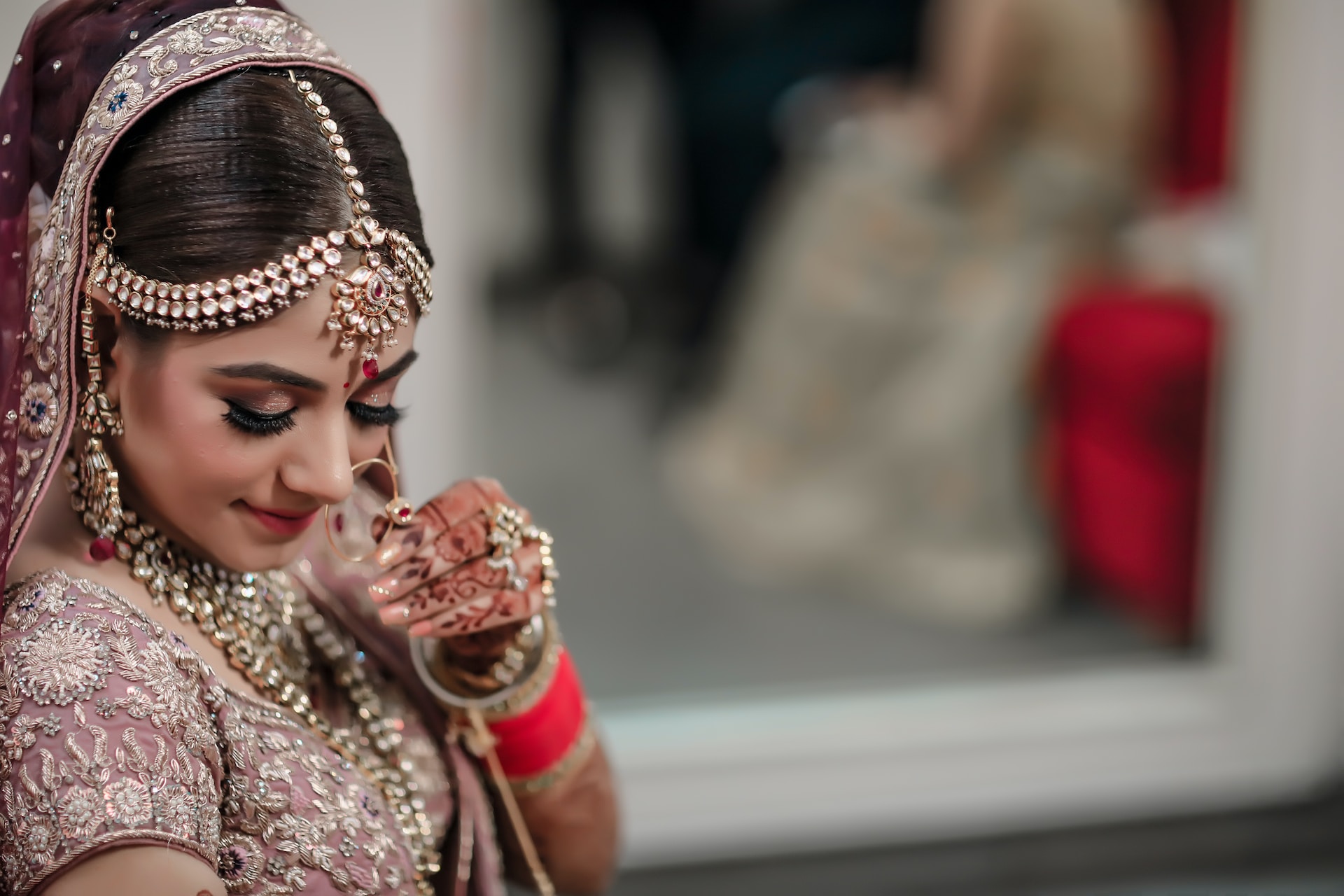 Planning a wedding is an exciting but overwhelming time for any bride-to-be, especially when it comes to the various tasks and preparations that need to be done. At Bodycraft Salon, we understand the significance of every detail and the desire to look your absolute best on your wedding day. The list of services in our pre-bridal package is designed specifically for Indian brides, keeping in mind the unique needs and beauty rituals involved.
Pre Bridal Packages at Bodycraft
 

 

View this post on Instagram

 
We offer everything from treatments to makeup, bridal packages and styling consultation to empower you to put your best self forward on your big day. Book an appointment for a free consultation with our bridal specialists to make your wedding day even more memorable.
Service

Details

Timing

Body Treatments

Special body treatments that ensure you are relaxed and fresh for the big day. One treatment every month or two treatments with a gap of a fortnight are recommended.

3 months before the wedding

360 Skincare

Holistic skincare treatments that combine essential facials with clinical interventions for lasting results. These packages are customised by our skin and clinical experts based on your skin requirements.

1 month before the wedding

Hair Treatments

A Nourishment and Deep Repair conditioning

hair spa

which is customised according to your hair care needs and addresses your hair problems.

1 week before the wedding 

Hair Styling

Brides-to-be can opt for our package in hair restyling, colouring, permanent straightening and semi-permanent smoothening.

1 week before the wedding 

Personal Grooming

Manicure, Pedicure and Waxing are treatments recommended for self-care prior to your special day. Ideally to have the last waxing done a month prior to enable full growth before the final waxing, to ensure better results. Avoid back and chest waxing if it isn't a service you regularly go for, and instead opt for a body bleach treatment.

3 days before the wedding

Skin Treatments

We customise our skin treatment packages to the individual needs of the bride as each person has a unique skin type.

Depends on the treatment

Facials

An absolute must to give your skin a special glow on your wedding day.

2 days before the wedding

Under Eye Treatment

We recommend firming for the eyes which revives tired eyes with a cooling treatment and instantly reduces puffiness and lines.

2 days before the wedding

Nail Bar

Let your nails compliment your look with our range of nail services that include nail extensions, temporary nails, gel polish, ombre nails and chrome polish, topping it off with nail art.

2 days before the wedding
Why Choose Bodycraft's Pre-Bridal Packages?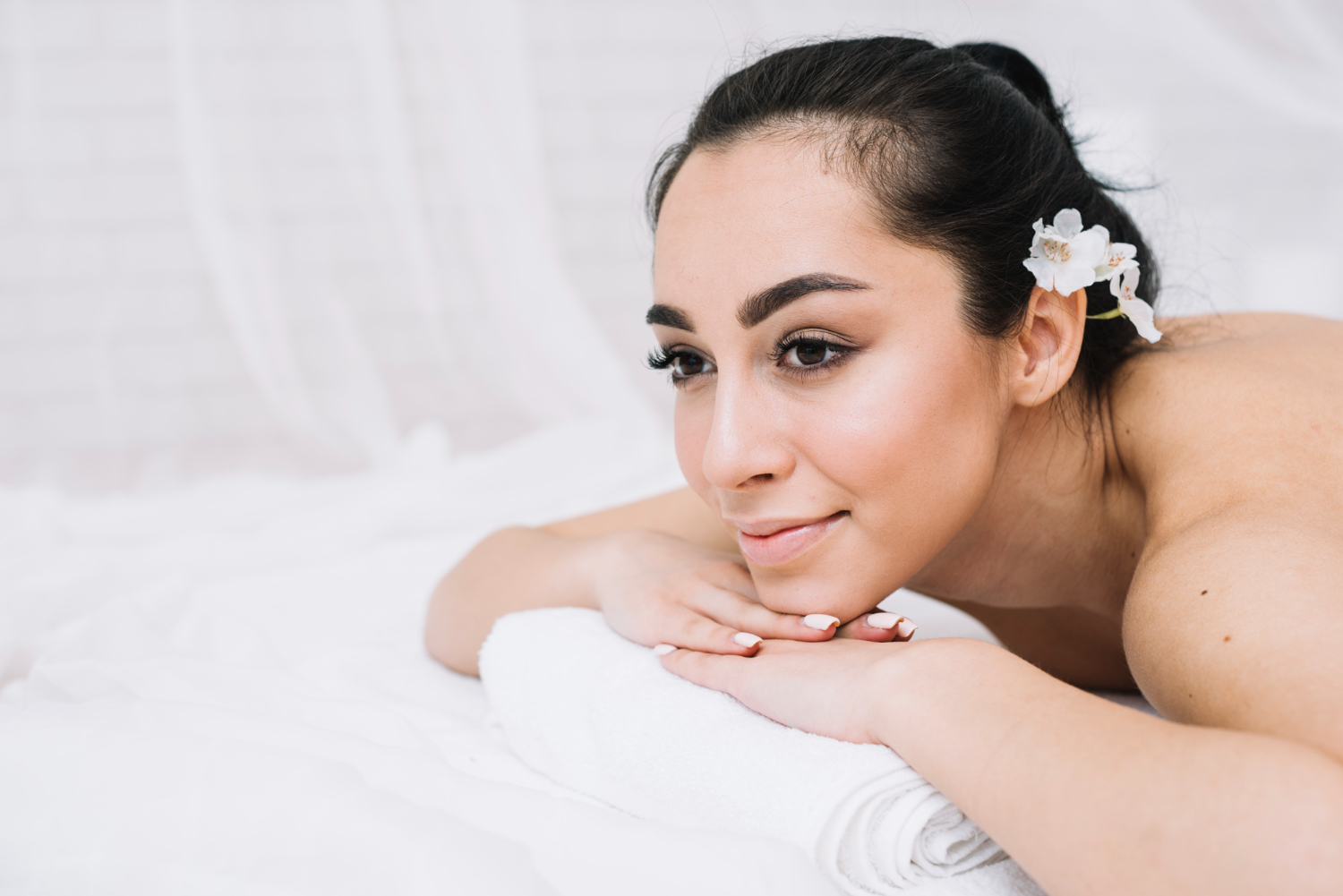 At Bodycraft Salon, we offer a range of comprehensive list of services in our Pre Bridal Packages that provide a full makeover experience, from personal grooming to facials. Our staff consists of Sassoon-trained stylists who listen to your vision and work closely with you to bring it to life, ensuring you look your absolute best on your special day. We pride ourselves on providing personalised attention to create a warm and inviting environment, allowing you to unwind and enjoy the journey to your big day stress-free. With our extensive range of services and experienced team, trust us to help make your wedding day truly special.
Takeaway
Don't let the stress of wedding preparations overshadow the joy of becoming a bride. Book an appointment with Bodycraft Salon for your pre-bridal package and experience the highest level of care, attention, and expertise throughout your bridal journey. Trust us to help you complete your pre-bridal checklist and embark on the journey of a lifetime as a radiant Indian bride.
FAQs
1. Can I customise my pre-bridal package?
Yes, at Bodycraft Salon, you can book an appointment with our experts for a free consultation, and they will customise a package according to your skin and hair needs.
2. How much does a pre-bridal package cost?
The price of a pre-bridal package at Bodycraft Salon starts from Rs. 14,000 onwards. You can also check out some of the bridal offers we have to find the best price for the service you are looking for
3. How far in advance should I book my pre-bridal package?
Booking your pre-bridal package in advance is essential to ensure you get the desired services and dates. Ideally, it is recommended to book your pre-bridal package at least 2 to 3 months before your wedding date. This time frame allows you to plan your skincare and beauty treatments systematically, addressing any specific skin concerns you may have before your big day. Early booking also helps you secure appointments with your preferred salon or skincare specialist, as they tend to get booked up quickly during the wedding season.
4. Which pre-bridal package is best?
The best pre-bridal package varies from person to person depending on their individual skin type, concerns, and preferences. However, a comprehensive pre-bridal package typically includes a combination of skincare treatments such as facials, body scrubs, waxing, manicures, pedicures, hair treatments, and makeup trials. It's crucial to consult with a professional esthetician or beauty expert who can assess your skin and recommend a customised package tailored to your specific needs and goals.
5. Which facial is good for the bride's skin? 
One popular facial treatment for brides is the Hydra-Medi Facial. The Hydra-Medi Facial is a non-invasive, multi-step facial treatment that combines cleansing, exfoliation, extraction, hydration, and antioxidant protection. It is an excellent choice for brides because it can address various skin concerns, including:
Fine lines and wrinkles

Uneven skin tone and texture

Clogged pores and acne

Dehydration and dullness

Redness and irritation
The Hydra-Medi Facial uses a specialised device to deliver serums containing hyaluronic acid, antioxidants, and peptides to the skin, leaving it refreshed, rejuvenated, and glowing. It's a gentle yet effective option for brides who want to achieve radiant and healthy-looking skin before their wedding day.
6. Which treatment should a bride-to-be take?
You can choose treatments based on your individual needs, including facials, chemical peels, microdermabrasion, laser hair removal, body scrubs, manicures, pedicures, hair treatments, and makeup trials. Consult with a skincare specialist for personalised recommendations and start your skin treatments early for the best results.