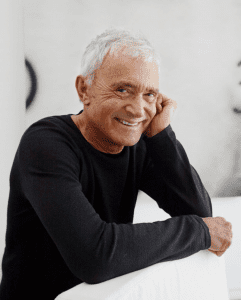 A hairstylist, a businessman and a philanthropist, Vidal Sassoon left quite the impact on the world of styling and hairdressing and recreated the close-cut geometric hairstyle called the Bob cut, worn by famous fashion designers like Mary Quant and film stars such as Mia Farrow, Goldie Hawn, Cameron Diaz, Nastassja Kinski and Helen Mirren! A man who wanted to be a professional footballer took on the hairdressing profession on his mother's insistence and went on to create a brand synonymous with style!
    Vidal Sassoon, born on 17 January 1928, spent quite a difficult childhood with severe financial problems. He spent a major part of his childhood in an orphanage. After which he took up an apprenticeship at a salon.
It was not long after when he realised a hidden talent in him and pursued hairdressing professionally. 1954 marked the opening of the 1st ever Vidal Sassoon Salon 108 Bond Street, London.
Those were the days of teased bouffant and beehive. A lot went into the upkeep of hairstyles, including a minimum of a weekly trip to the salon for ladies! Sassoon was a firm believer that haircuts should be so perfect that one wouldn't need accessories to hold them up and the hair would fall naturally in the desired shape. He always believed that hair should be 'Material in motion,' easy to care for and versatile.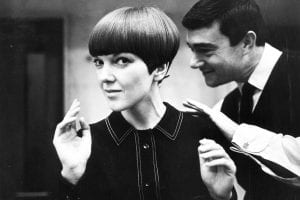 With the success of Sassoon's swinging London haircuts, Sassoon was styling celebrities all over!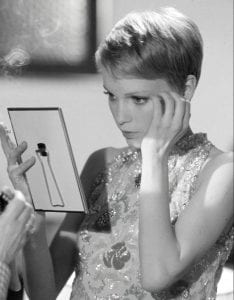 By the 1970s Sassoon's technique ranged from strong geometric shapes to effortlessly fluid hair. He also launched his line of hair care products sold worldwide, with the iconic slogan "If you don't look good, we don't look good".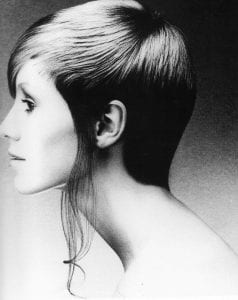 The Vidal Sassoon products saw a booming period during the 80s when they topped $110 million! But soon after Vidal Sassoon sold his business interests and took up philanthropy!
Source: https://www.freshschools.com/app/fundraise_stories/holiday-haircuts/donation
60 years have gone by and the Vidal Sassoon Academy has been producing world-class stylists. A prestigious school of everything Vidal Sassoon stood for and more, The Sassoon Academy is where every stylist wants to be.
Psst..did you know know that Bodycraft Academy is the 5th global partner connect and the only one in South-East Asia for Sassoon Academy?
Visit Bodycraft Academy to learn more about their hair, nail, cosmetology, and makeup courses.