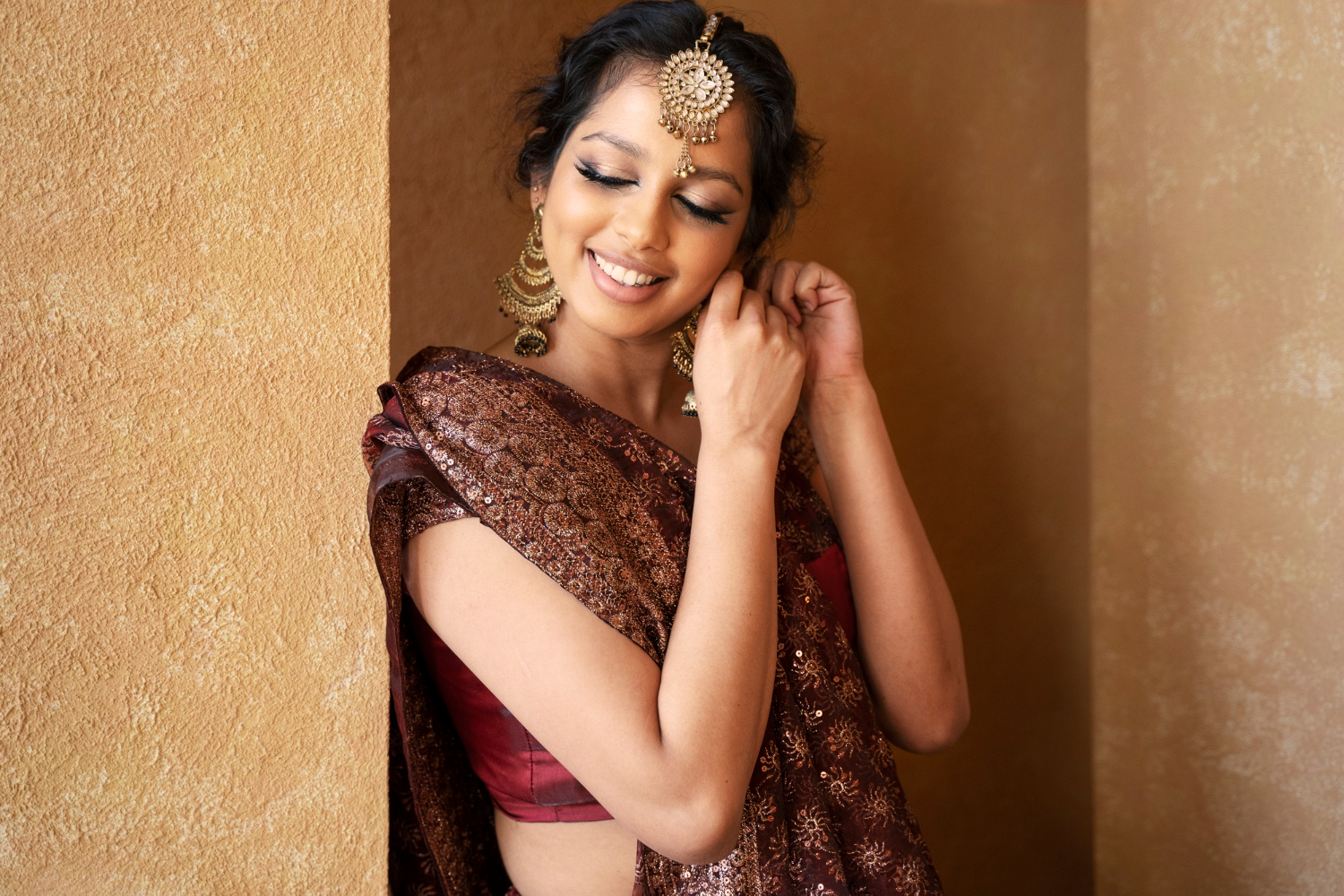 Every woman has an idea of what she wants to look like on her wedding day. It's the day everything needs to be perfect – from the makeup, and the attire, to the accessories. However, what really brings the entire bridal look together is the hairstyle you choose.
Your bridal hairstyle should bring out the best in you by highlighting your face shape and features. So, we have compiled a list of graceful yet chic Indian bridal hairstyles for your wedding that will leave everyone mesmerised on your wedding day, not just the groom.
How to Choose a Hairstyle as an Indian Bride?
If you are wondering which Indian bride hairstyle would suit you, start off by finding out your face shape. There are generally five face shapes, namely round, oval, heart, square, and diamond. Simply pull your hair back in a ponytail and draw an outline of your face in the mirror using an eye pencil. This will give you a rough idea of which category your face falls into. Then you can decide among the different Indian wedding hairstyles that suit your face shape. 
You can also choose a bridal hairstyle based on the length of your hair. Even though you must have imagined the ideal bridal hair to be long, luscious tresses, short hair is so chic and in vogue that there are numerous hairstyles and ways to experiment with it. 
Indian Bridal Hairstyles for Long Hair
Long hair provides a canvas for versatile and stunning bridal hairstyles. Here are some day and evening looks to inspire brides with long hair.
A. Day Looks for Indian Brides with Long Hair
1) Classic Bun with Flowers
This timeless hairstyle exudes elegance and tradition. The bride's long hair is gathered into a neat bun at the nape of her neck. Fresh flowers, often matching the bridal attire or theme, are intricately woven into the bun. This look epitomises grace and femininity, offering a connection to Indian cultural heritage.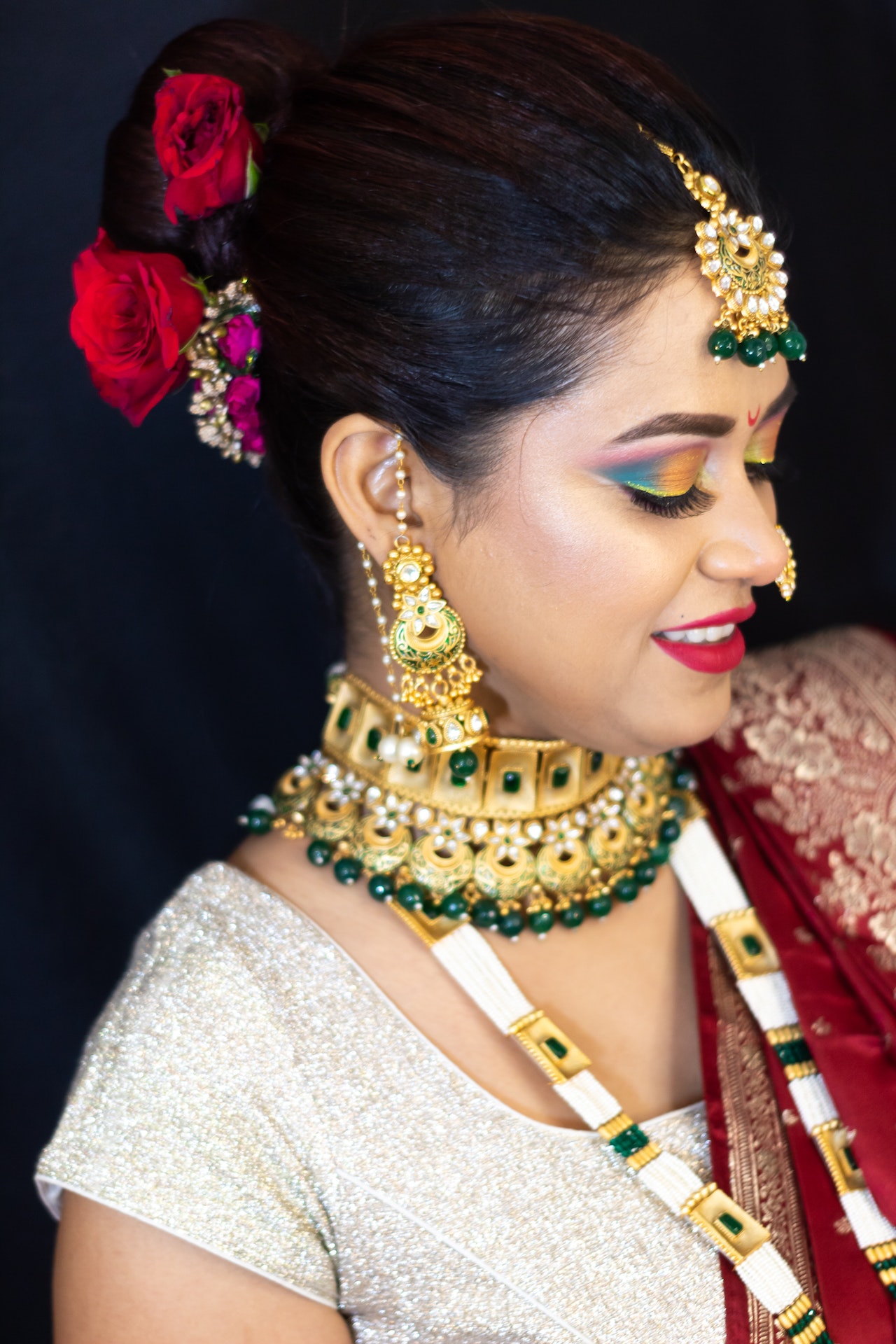 2) Cascading Curls
A romantic and ethereal choice, cascading curls involve leaving the long hair loose, with gentle, flowing waves framing the face. This look is perfect for brides seeking a soft, natural appearance that enhances their beauty without excessive styling. It complements a wide range of bridal ensembles.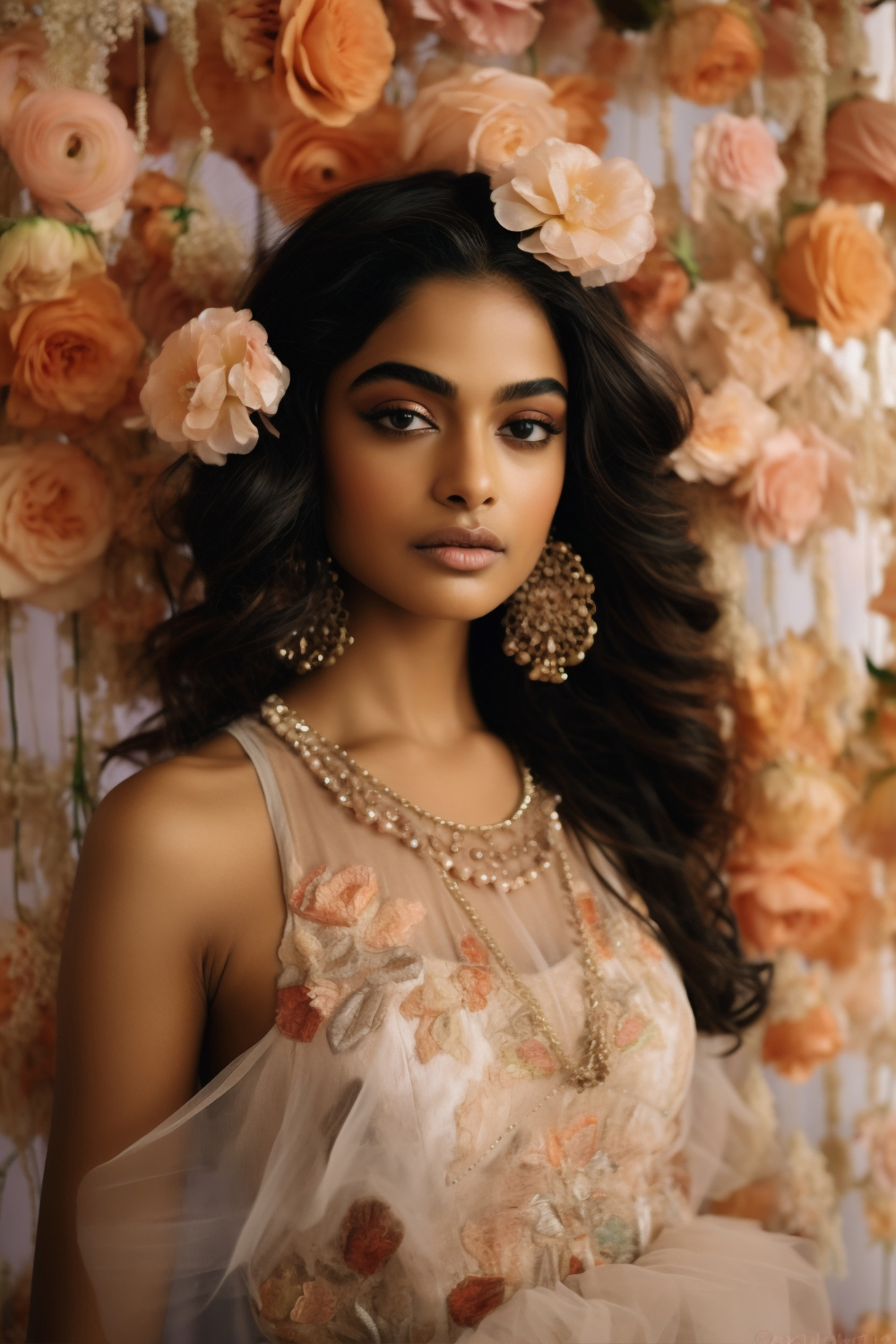 3) Braided Beauty
For brides who desire an intricate and sophisticated hairstyle, the floral braid is a popular choice among Indian wedding hairstyles. This style combines various braiding techniques to create a complex and visually striking look. The braids can be adorned with accessories like beads or pearls, adding a touch of glamour to the overall look.
 

 

View this post on Instagram

 
B. Evening Looks for Indian Brides with Long Hair
1) Sleek Low Ponytail
The sleek low ponytail offers a modern and polished appearance. The bride's long hair is smoothed down, and it's gathered into a low ponytail at the nape of the neck. This minimalist look allows the bride's features and outfit to take centre stage, making it ideal for a contemporary and sophisticated evening wedding.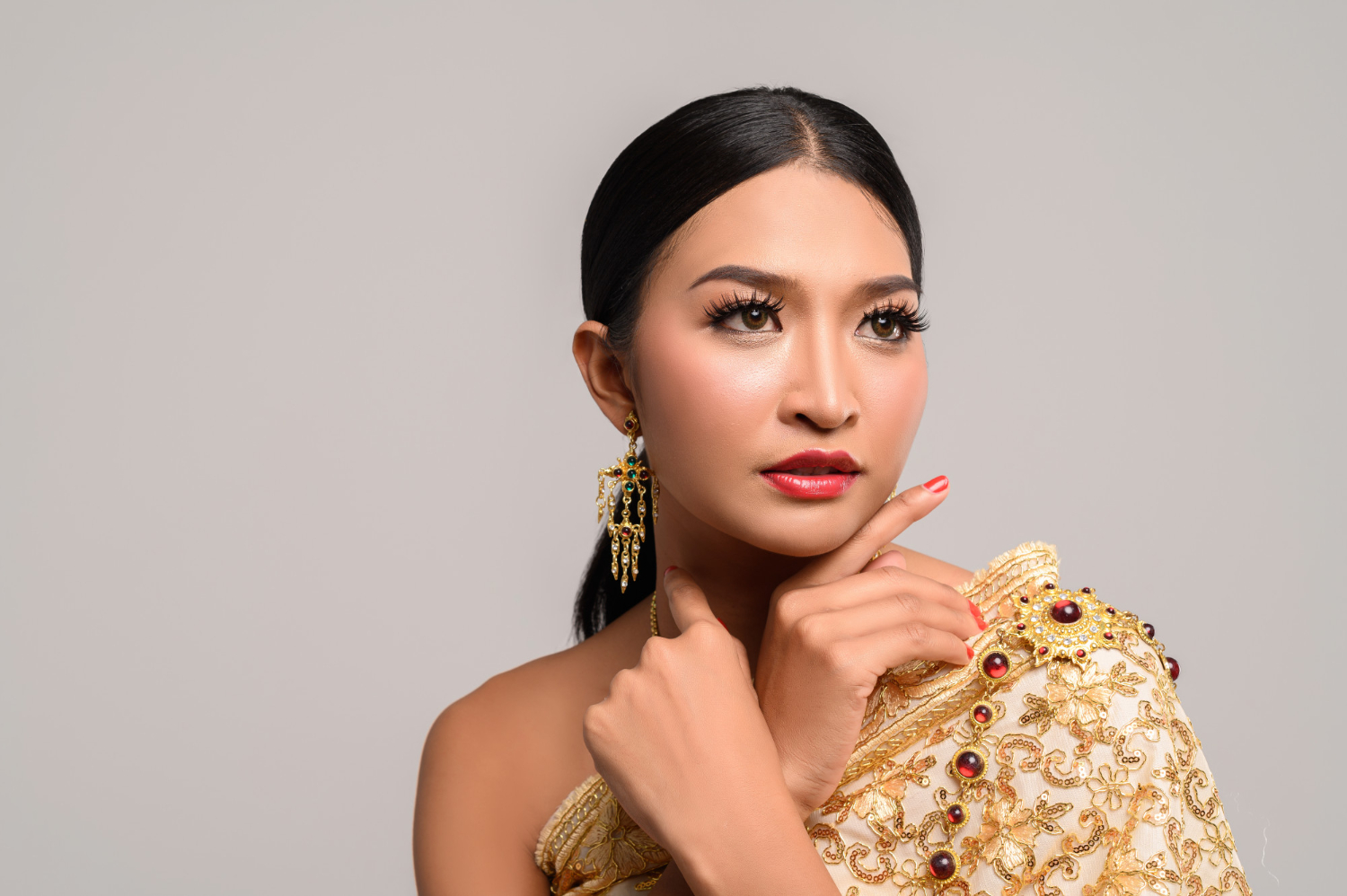 2) Vintage Waves
Drawing inspiration from the glamour of past eras, the vintage waves hairstyle features well-defined waves that exude timeless charm. This look adds a touch of old-world elegance and pairs beautifully with vintage or classic-themed weddings.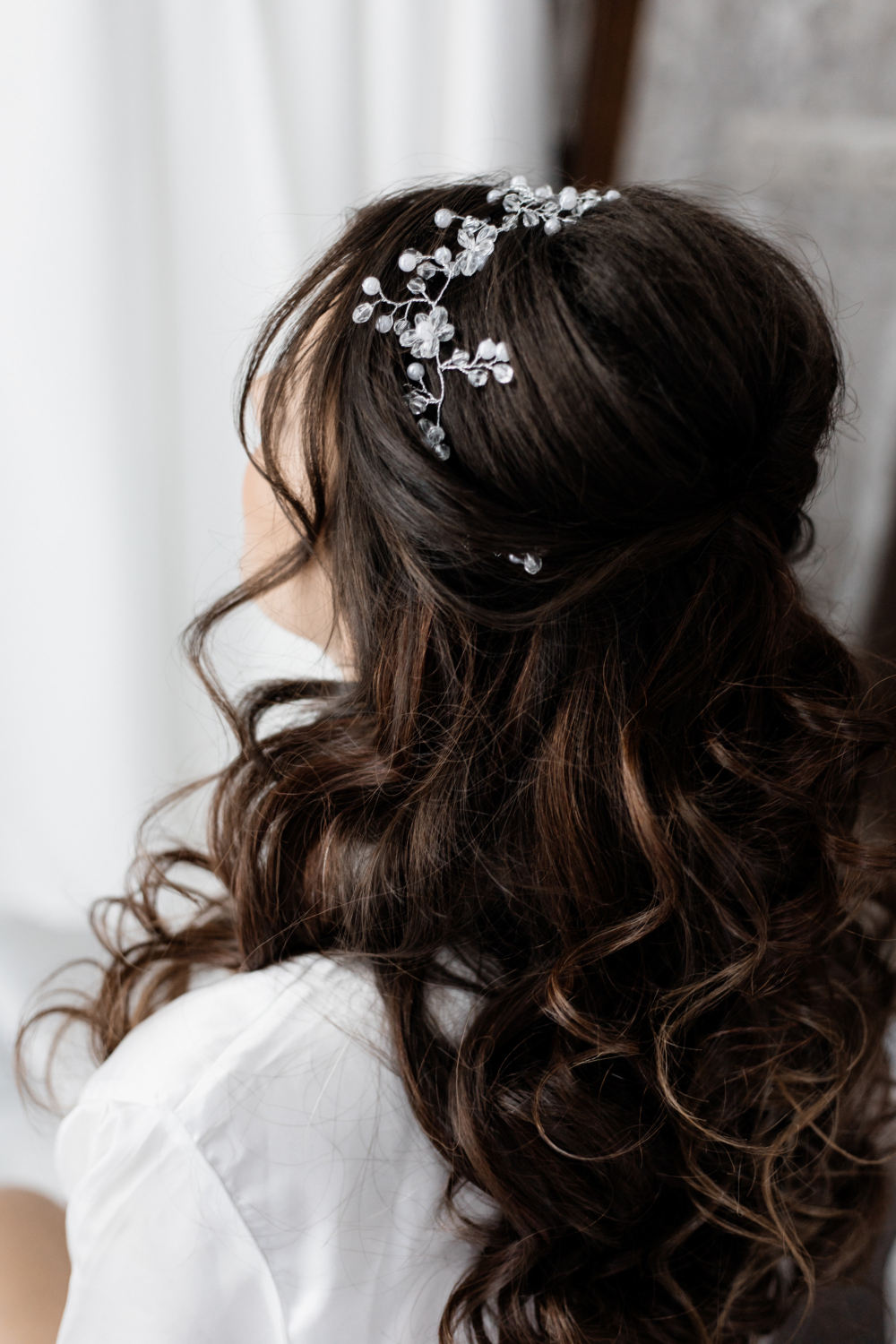 Indian Bridal Hairstyles for Short Hair 
Short hair can be equally enchanting for brides. Here are a few day and evening looks tailored for brides with short hair.
A. Day Looks for Indian Brides with Short Hair
1) Bob with Headpiece
A bob haircut with a subtle flower crown or a headpiece offers a chic and contemporary appearance. This style combines the timeless elegance of a bob with the trendy charm floral headpiece, striking a perfect balance between classic and modern.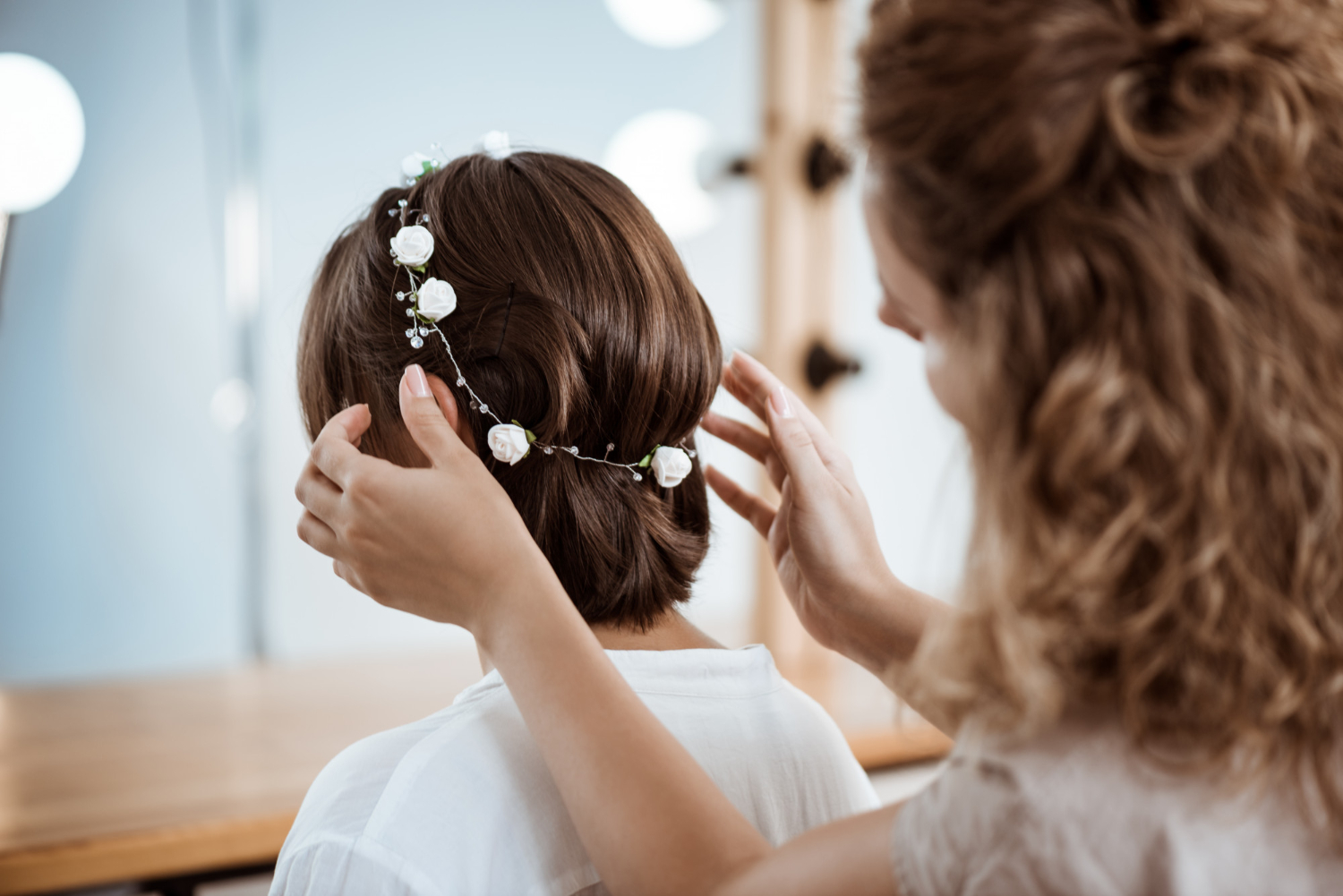 2) Glamorous Updo
Transforming short hair into an elegant updo involves intricate twists and pins. This style elevates the bride's appearance, giving her short hair a sophisticated and glamorous twist that's perfect for an evening celebration.
B. Evening Looks for Indian Brides with Short hair: 
1) Side-Swept Elegance
For a touch of romance, short hair can be swept to one side and styled with curls. This creates an effortlessly elegant look that complements a variety of bridal outfits.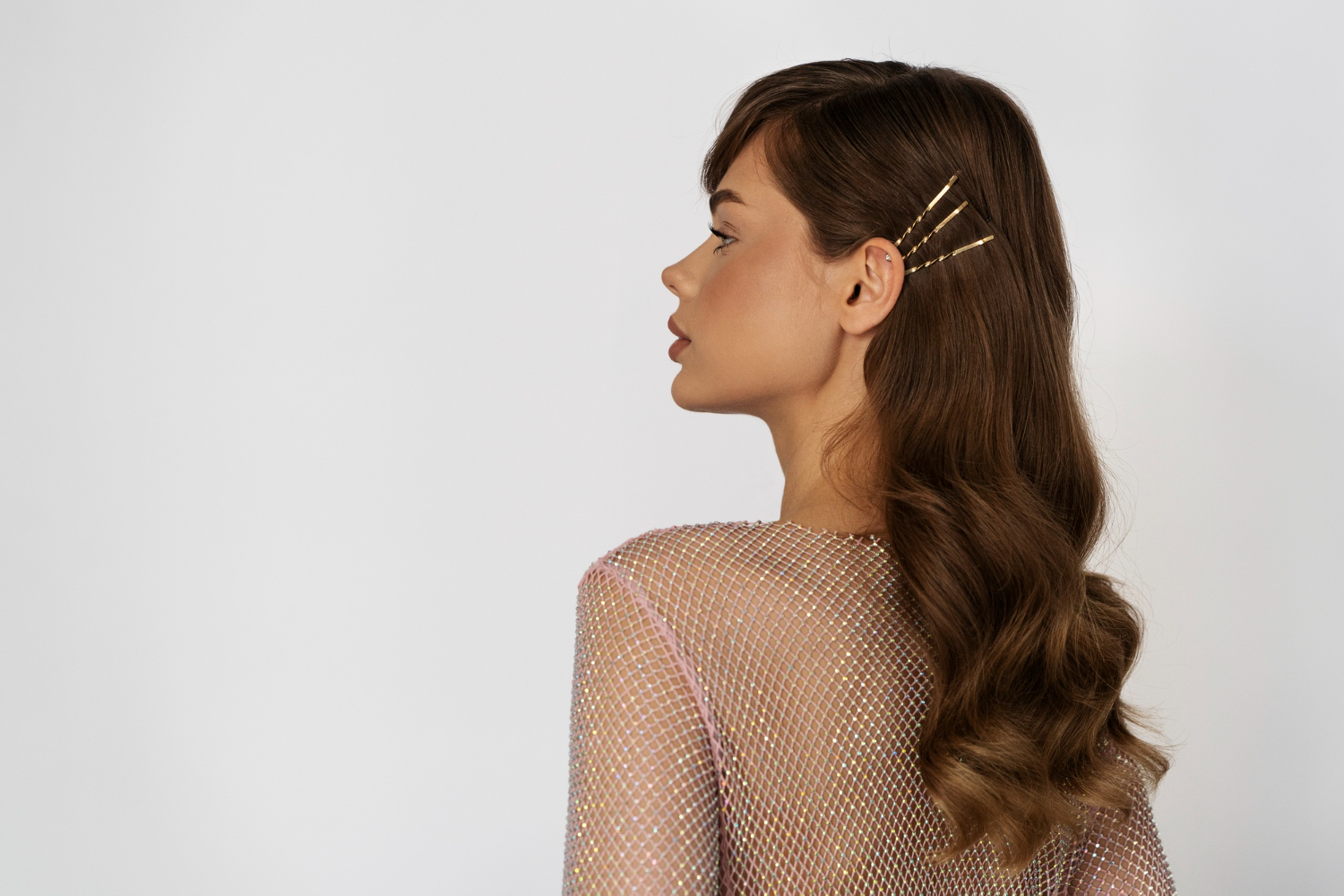 2) Minimalistic Headpiece Adorned Hairstyle
Accentuating your short hair with a stunning headpiece adds opulence and glamour to the bride's evening look. The headpiece can be chosen to match the bridal attire, enhancing the overall regal feel.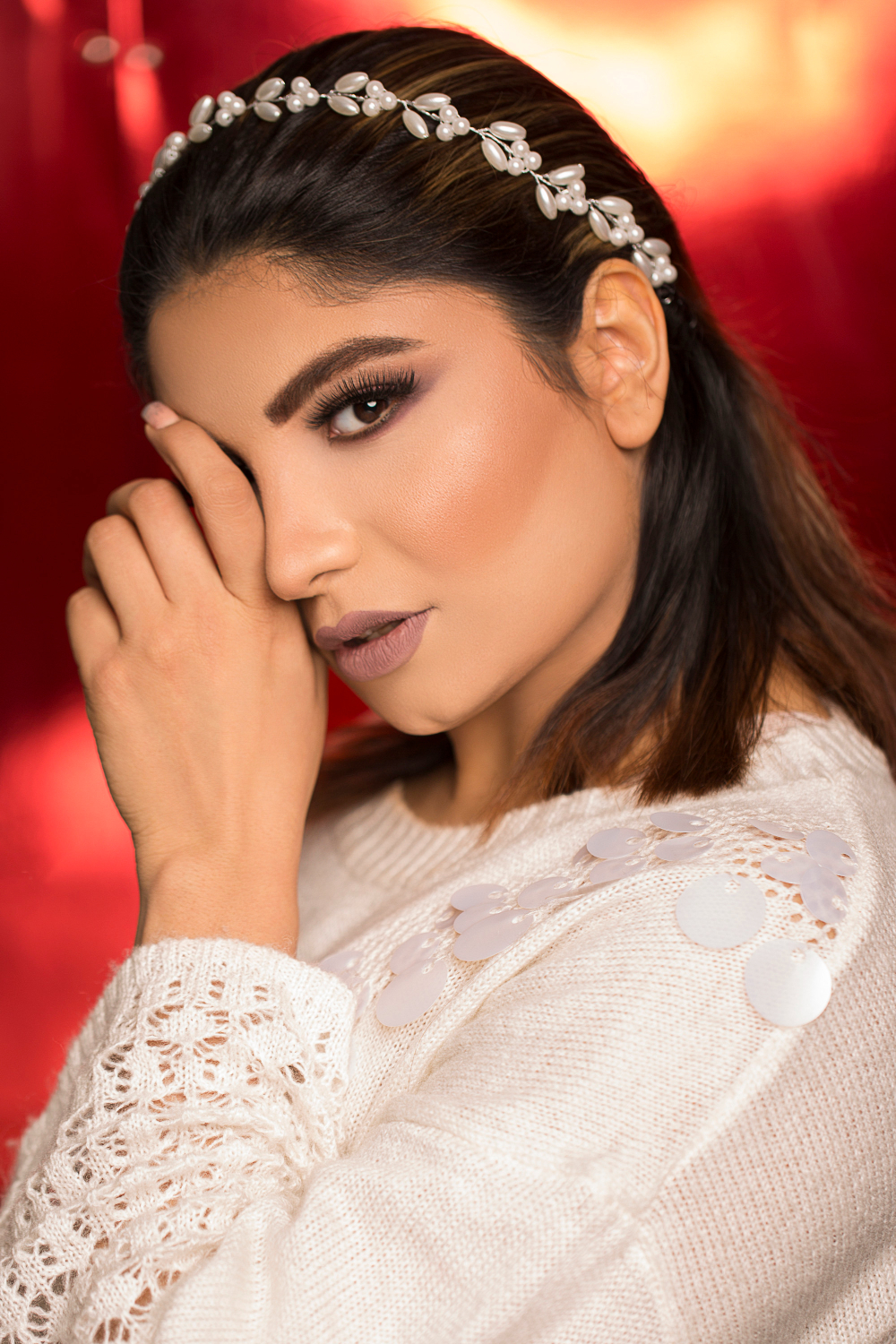 The Takeaway
As a bride you already have so many things to look after, so leave it to the experts at Bodycraft to get your Indian bridal hairstyle ready for your wedding. From bridal makeup to bridal hairstyle, we've got you covered. Book an appointment with Bodycraft Salon to avail exclusive offers on pre-bridal and full-bridal packages.
FAQs around Popular Indian Bridal Hairstyles
1. How to maintain a bridal hairstyle?
Make sure that you have used the right type and amount of hair styling product so that your hairstyle does not fall out of place. Setting your hair with good quality hair spray is a must so that the style can go on for the entire duration of your wedding ceremony and after. Use heat protection to protect your hair from damage caused by heating products.
Use a good amount of hair clips, bobby pins, and hair ties as per the requirement of your hairstyle, to keep it in shape and looking fresh. Remember to touch your hair as little as possible once the desired hairstyle is achieved as it will definitely weigh down on the volume and make the hair greasier.
2. Which bridal hairstyles suit best for short hair?
Brides can slay their bridal hairdos even if they do not have long tresses. The key to pulling off any hairstyle is confidence! Here are some popular hairstyles that brides with short hair can try.
Low hair bun

Bob haircut with side twisties

Pin-up curls

Knotted waves

Pixie cut

Angular chop
There is no lack of options for brides with short hair. Accessorise with headbands, broaches, and flowers to add an extra element of glam. The above-listed styles will make you feel unique, beautiful, and fabulous as you are.
3. Should you get your hair coloured before the wedding?
Whether or not you decide to color your hair for your wedding is a personal choice; if you opt for it, it's advisable to plan well in advance and seek expert guidance at a trusted haircut salon like Bodycraft for the perfect outcome.