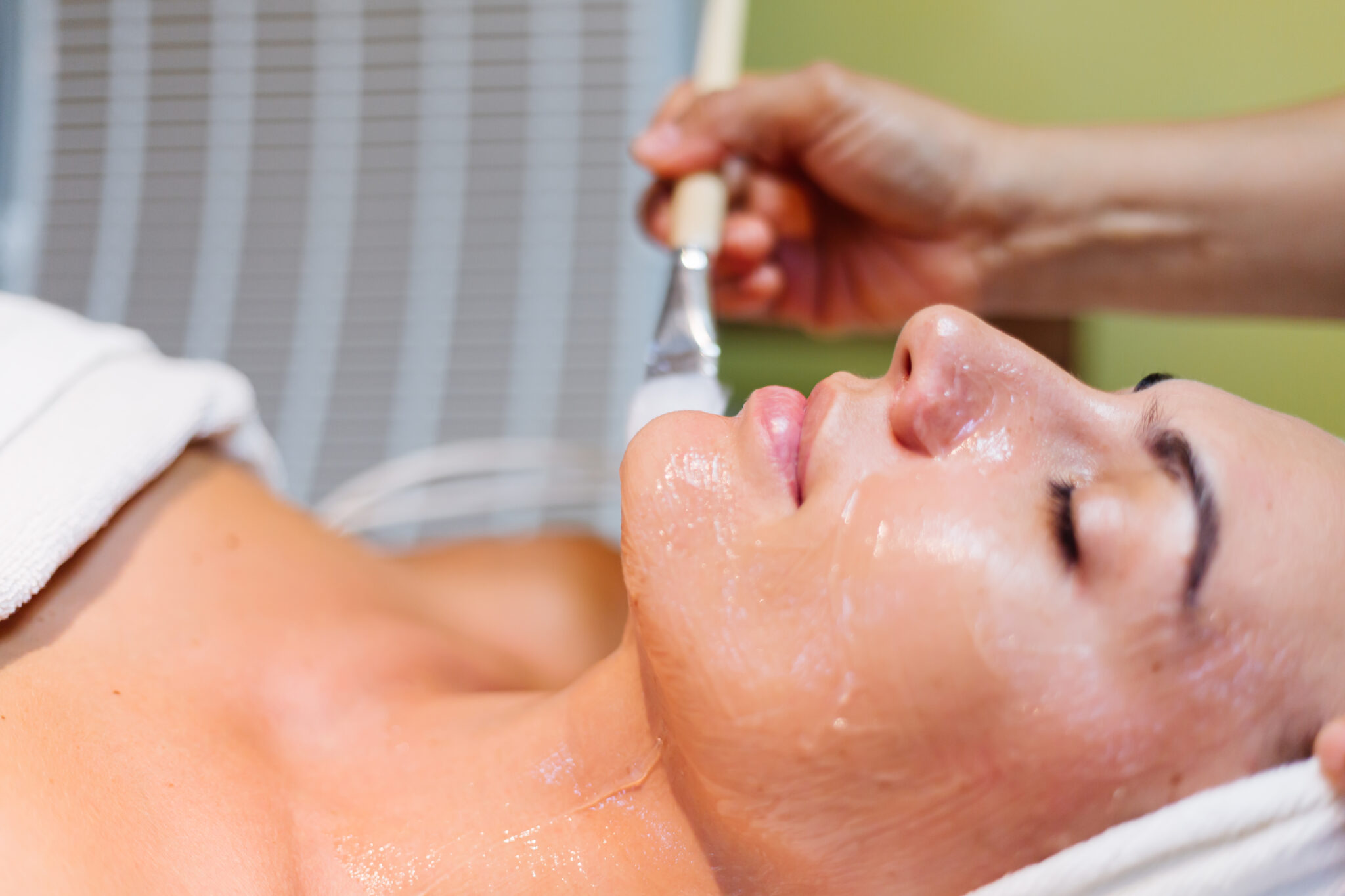 Smoother, younger-looking skin is actually hiding just beneath the surface. Why not peel away old, damaged skin to reveal a younger, healthier layer beneath? The most popular skin treatment – Chemical Peels is the best (non-invasive) treatment to get glowing skin. Today, more folks are opting for this treatment to experience the numerous chemical peeling benefits. It's not only for movie stars and celebs anymore!
Chemical peels are used to address fine lines, wrinkles, sun damage, pore size, acne, pigmentation, and other skin issues. You will notice a change right after one session!
So are you ready for younger-looking, softer skin? Continue reading to learn about the top 5 chemical peeling benefits.
Chemical peel – The best option for you and your skin
1. Reduces wrinkles and fine lines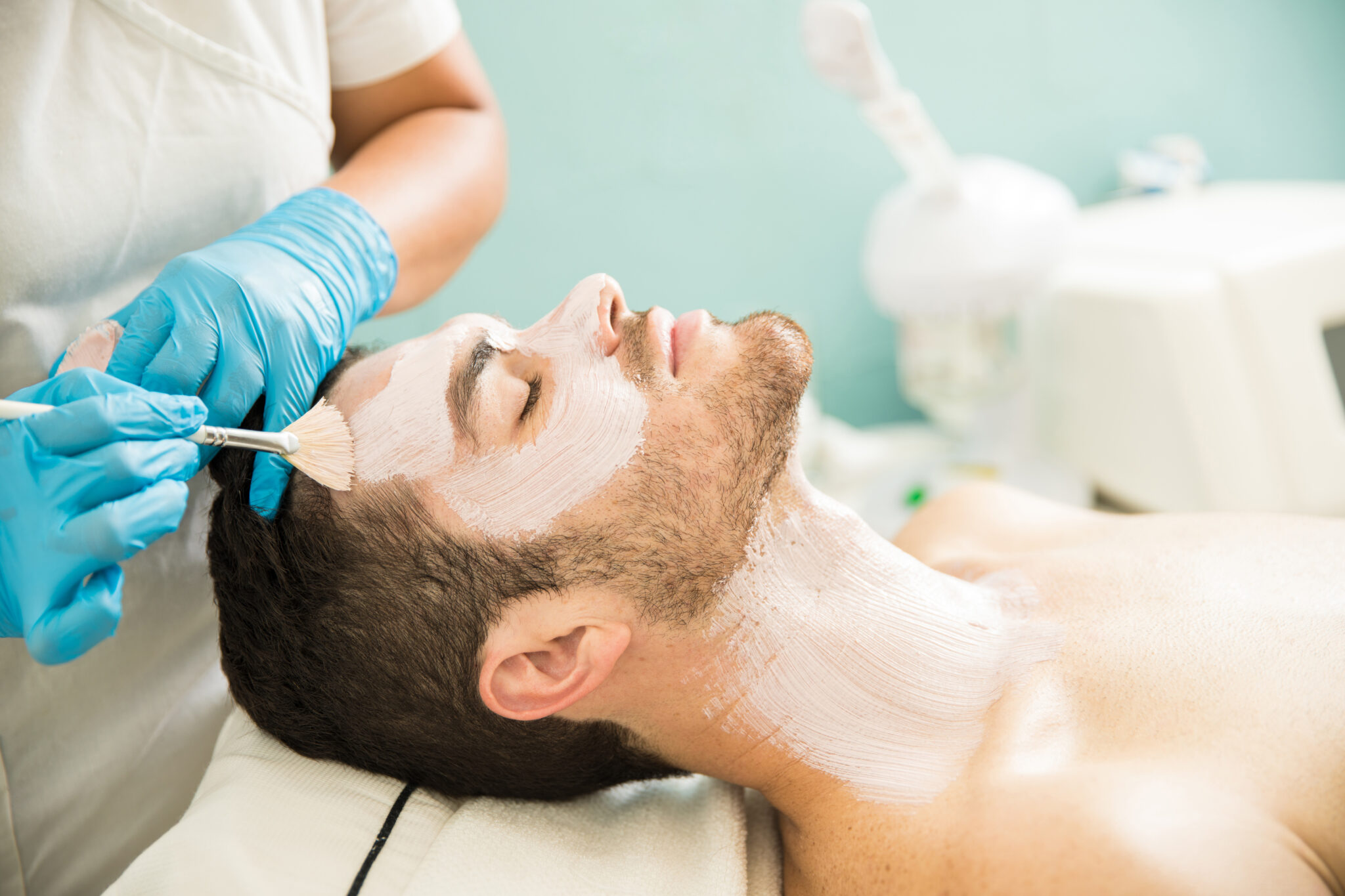 The most common reason for chemical peels is to decrease the appearance of fine lines and wrinkles caused by ageing. The peel can be used on your face, neck, hands and legs. After the chemical solution is applied to the skin, the bonds that hold the dead skin cells together loosen and the outermost layer peels away, revealing smoother, more youthful skin underneath.
2. Helps reduce discolouration
A deep chemical peel can also help decrease or eliminate age spots, freckles, and dark pigmentation from your skin to balance out the skin tone. A light chemical peel only reaches the epidermis (the outermost skin layer), but a deep chemical peel penetrates the superficial layer of the dermis, which lies immediately under the epidermis. As a consequence, your skin will be brighter and more even in tone.
3. Reduces acne scars
Acne scars can be removed with a medium chemical peel. The peel exfoliates the skin by eliminating dead skin cells on the surface. Removing the outer layer stimulates your skin's capacity to manufacture collagen, a structural protein. A chemical peel can also help to unclog pores, which will help prevent future outbreaks.
 

 

View this post on Instagram

 
4. Repairs skin from sun damage
Chemical peels are used to eradicate wrinkles and sun spots. Sun exposure speeds up the look of ageing skin; a chemical peel can counteract these effects to give a more youthful appearance.
5. Hydrates Skin
Dry skin indicates that your skin's moisture barrier is incapable of stopping air from draining moisture from you. A chemical peel can help you start fresh by removing the dry skin and enabling healthy, hydrated skin to develop in its place.
Possible Side Effects of Chemical Peeling
Potential chemical peeling side effects include scarring, dryness, minor swelling, infection, and a significant contrast in colouration of the treated skin. However, these side effects are uncommon and transient, and most people do not experience them.
If you are pregnant, nursing, or diabetic (for specific peels), have recently used certain acne treatments, or have had any cosmetic surgery that makes your skin more sensitive than usual, you may not be a good candidate for a chemical peel.
 

 

View this post on Instagram

 
The Takeaway
We recommend a series of three or more chemical peels spaced four to six weeks apart for long-term benefits. Depending on the depth of the peel, effects might last from months to years with appropriate sun protection. Generally, the deeper peels have a more long-lasting effect.
Now that you've discovered all the ways a chemical peel can help your skin, do give it a shot!
At the Bodycraft Clinic, we provide the most comprehensive selection of peels to unveil a new, radiant you. Book an appointment with us to discover smoother, healthier skin!