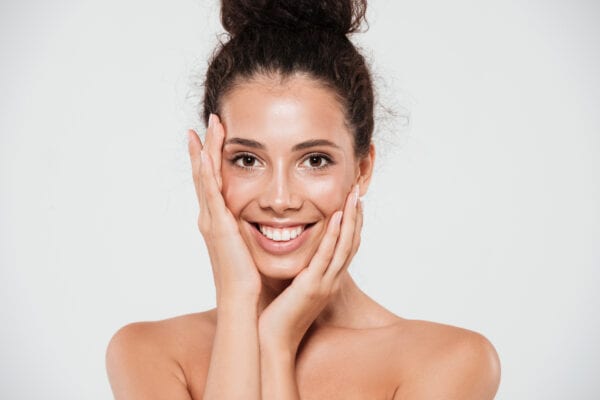 Wondering how to get healthy skin? The answer lies in the right skincare routine and avoiding the most common skincare mistakes. If you're a skincare enthusiast, you know how essential it is to maintain a good skincare routine.

Your skin requires regular care to keep it looking healthy but wrong care can lead to skin problems. One of the most important tenets of a healthy skincare routine is using products with ingredients that help address your skin concerns and are suitable for your skin type. Apart from using the right products, it's just as important to be mindful of these common skincare mistakes.

If you like to stay on top of your skincare game then read on below to know skincare mistakes that you need to stop making.
1. Popping Your Pimples
As tempting as it might sound, popping your pimples is no fun! When you pop your pimples you may make the pimple more inflamed and noticeable which might worsen the acne, leave an acne scar, or even turn into an infection. Hence, it is advised to visit a dermatologist to analyze your skin situation. You can opt for Bodycraft Clinic and Salon, where we offer a myriad of skincare treatments to treat your acne and our doctors will guide you through your skincare journey as well. You can book an appointment or walk into our skin clinic, to get the best results for your skin.
2. Not Patch Testing New Skincare
There's one simple way to gauge whether or not your skin will have an adverse reaction to your new skincare product – It's called the spot test, or the patch test. It's done by applying the product to a less noticeable, small patch of the skin, to see if it suits your skin. Try applying a small amount of product to a spot on your inner arm, or on your neck. Keep it on for 12-24 hours or overnight. If your skin turns red or itchy after the time is up then the product is not the right fit for you.
3. Forgetting SPF On Your Neck and Hands
You probably know about how exposure to the sun's rays can lead to early signs of ageing. UVA rays from the sun are known to penetrate through windows and can get absorbed in your skin which can result in early signs of ageing such as fine lines, wrinkles and dark spots. It's best to use a mineral-based sunscreen that is SPF 30 or above to keep your skin protected from harmful rays.
4. Exfoliating Regularly
No matter how important exfoliating your skin is, it is not advisable to exfoliate your skin on a regular basis. Over exfoliating, your skin can lead to redness and irritation as the process removes dead cells from the outer layers of your skin. Hence, it is advised to exfoliate your skin – face, body, and legs no more than once or twice a week.

If you're struggling to repair dull skin, you can check out the skin rejuvenation treatment at Bodycraft that answers all your skin concerns — from acne scars and skin darkening to skin dullness.
Taking care of your skin is the best way to keep it healthy and glowy. If you love facials, check out our hydra medi facial. To read about benefits, side effects, cost and more.