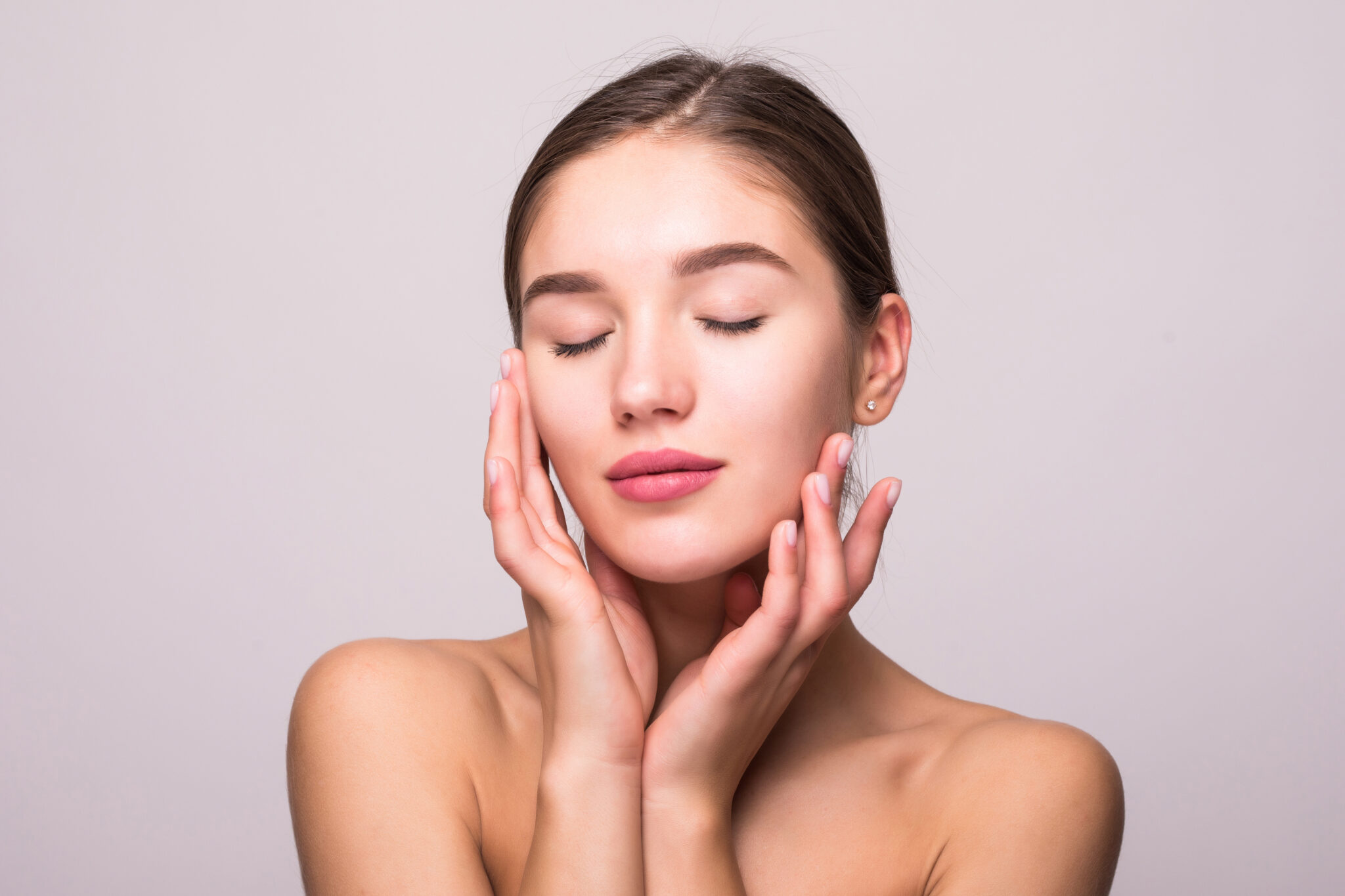 Healthy, glowing skin – isn't that what dreams are made of? Well, it turns out that your dream can become a reality if you follow a monsoon skincare routine religiously. Especially in the monsoon months when the weather is erratic bringing in changes in our skin. Glowing skin in the rainy season is achievable even with all these roadblocks.
How?
Our experts have highlighted a few monsoon skincare tips that will leave your skin fresh and glowing in no time.
7 Monsoon Skincare Tips To Follow
#1 Don't Forget Your Sunscreen
Whether staying indoors or stepping out, just because you don't see the sun doesn't mean it can't harm you. Even in the monsoon season, you need to apply sunscreen regularly.
While staying indoors, you can use sunscreen with SPF 30 or below. While going out, it is recommended to use a broad-spectrum sunscreen. You can check out our range of sunscreens to choose your pick.
#2 Washing Your Face Is A Must
No matter your skin type, it is important to wash your face daily. If you have dry skin, you can wash your face at least once a day. For oily skin types, it is recommended to wash the face at least twice a day.
To keep your face hydrated and glowing in the rainy season, you can use the Aminu AHA Face Wash enriched with five natural AHAs. This helps treat rough skin and uneven tone leaving skin with a smooth and radiant appearance.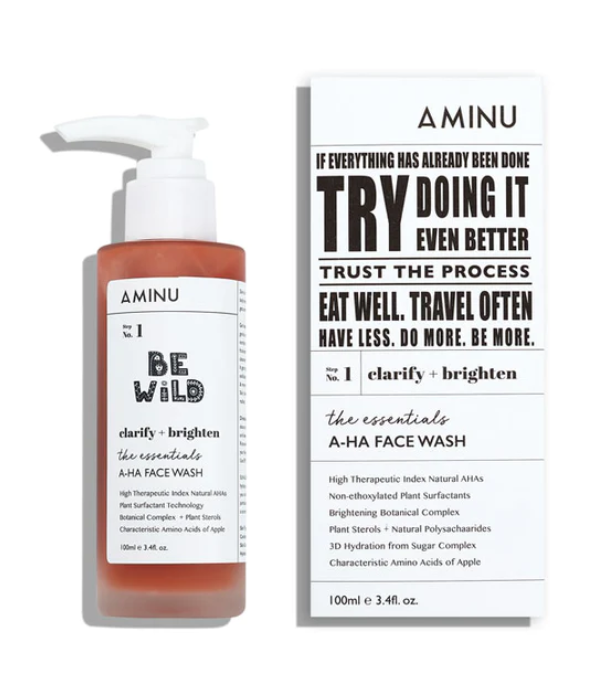 #3 Get Your Monthly Facial
The goodness of a heavenly facial can only be known after a great session at your nearest salon. That's why it is important to pamper your skin every month to reveal healthy and glowing skin.
You can choose from our basic facial and advanced facial options at Bodycraft. Our Luxury Diamond Advanced Facial will leave your skin feeling bright and nourished. It is expertly crafted for every skin type making your skin feel soft and smooth.

If you're looking for a 360-degree treatment, you can also try the Hydra-Medi Facial treatment at Bodycraft. Book an appointment at Bodycraft Clinic for a free consultation with one of our experts who will guide you with the best facial suitable for your skin type.
#4 Hydrate For A Beautiful Glow
Hydrating is a non-negotiable step for skincare in the rainy season. This can be done with the use of a nourishing moisturiser. So while you slather products on your skin, also massage it well to allow your skin to absorb the product. Don't forget the under-eye and neck area.
You can use the Bodycraft 24Hr Tri-Moist Cream for the best results. It is packed with the goodness of Tri-moist moisturising system, Aloe Vera & Vitamin E to provide intense hydration and improved firmness to your skin.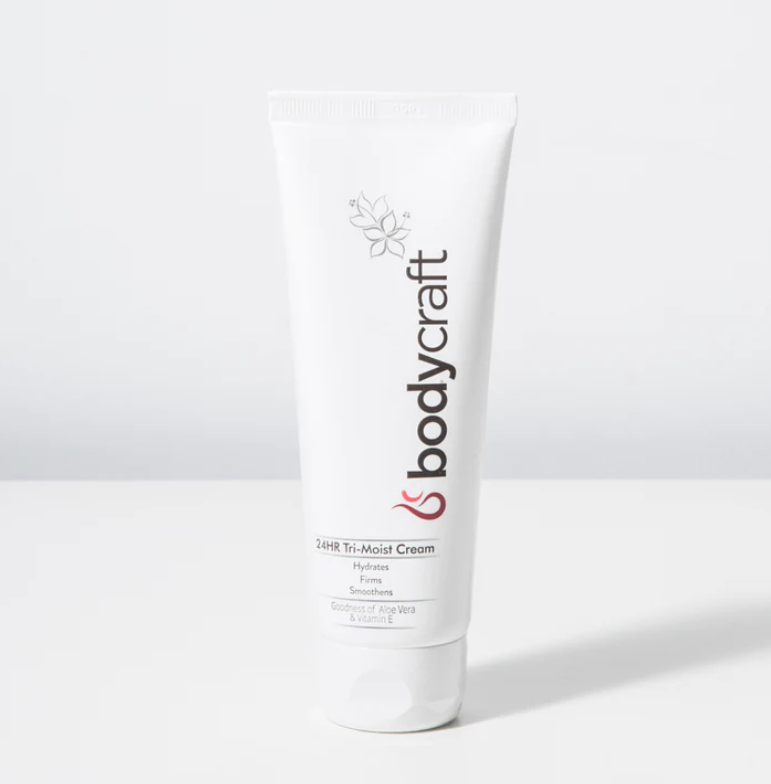 #5 Mask & Chill with your Skin
Your skin can have excess oils due to the drastic weather conditions in the monsoon season. To keep dirt, oils and impurities at bay, you need a weekly masking routine to help your skin breathe.
You can try including Peltos Sleep Mask (Niacinamide) in your skincare routine in the rainy season for radiant and glowing skin. It gives the appearance of a brighter skin tone and niacinamide is a helpful ingredient in regulating the skin's oil production.
#6 Exfoliate For that Glow
Exfoliation helps remove dead skin cells and unclog pores. Opt for a gentle exfoliator with natural ingredients to avoid over-stripping your skin's natural oils. Our experts recommend Jojoba Shea Walnut Facial Scrub available at the Bodycraft Shop. It's enriched with Jojoba Buttercreme and English Walnuts which have replenishing properties along with softening and hydrating action while removing dead skin cells.
#7 Avoid Heavy Makeup
Opt for lightweight, water-based makeup products instead of heavy, oil-based ones. Heavy makeup can clog pores and lead to breakouts in humid weather. 
The Takeaway
The more you care for your skin, the more it will thank you for becoming healthy and radiant. It is possible to have healthy skin all year round if you follow these monsoon skincare tips. In case you want advanced skin care tips, you can book your complimentary appointment with our dermatologists or walk into your nearest Bodycraft salon.
FAQs 
1. How can we prevent acne in monsoon?
To prevent acne in monsoon, it is important to keep the skin clean by washing it regularly with a mild cleanser and avoiding touching the face with dirty hands or excessive sweating. Additionally, using non-comedogenic moisturisers and avoiding heavy makeup can help prevent acne breakouts.
2. Why does the skin itch in monsoon?
Skin itching during monsoon can be attributed to increased humidity levels and fungal or bacterial infections caused by sweating. It is crucial to keep the skin dry, wear loose and breathable clothing, and avoid scratching the itchy areas to prevent further irritation.
3. Why does the skin become oily in the monsoon?
The skin becomes oily in the monsoon due to the high humidity levels, which stimulate the sebaceous glands to produce more oil. This excessive oil production can lead to clogged pores and acne breakouts.
4. How can we control oily skin in monsoon?
To control oily skin in monsoon, it is recommended to cleanse the face twice a day with a gentle oil-free cleanser, use oil-free and non-comedogenic moisturisers, and avoid heavy or greasy makeup products. Additionally, using blotting papers to absorb excess oil throughout the day can help keep the skin matte.
5. Which facial is best in monsoon?
The best facial for monsoon would be a hydrating and detoxifying facial that helps balance the skin's moisture levels and remove impurities. A facial with ingredients like cucumber, aloe vera, and tea tree oil can be beneficial for oily and acne-prone skin during the monsoon.
6. Does monsoon cause oily skin?
Monsoon itself may not directly cause oily skin, but the increased humidity levels during this season can stimulate the sebaceous glands to produce more oil, which can contribute to oily skin and acne breakouts.
7. Is acne common during monsoon?
Yes, acne is common during monsoons due to increased humidity, sweating, and the accumulation of dirt and bacteria on the skin. It is important to follow a proper skincare routine and take precautions to prevent acne breakouts during this season.