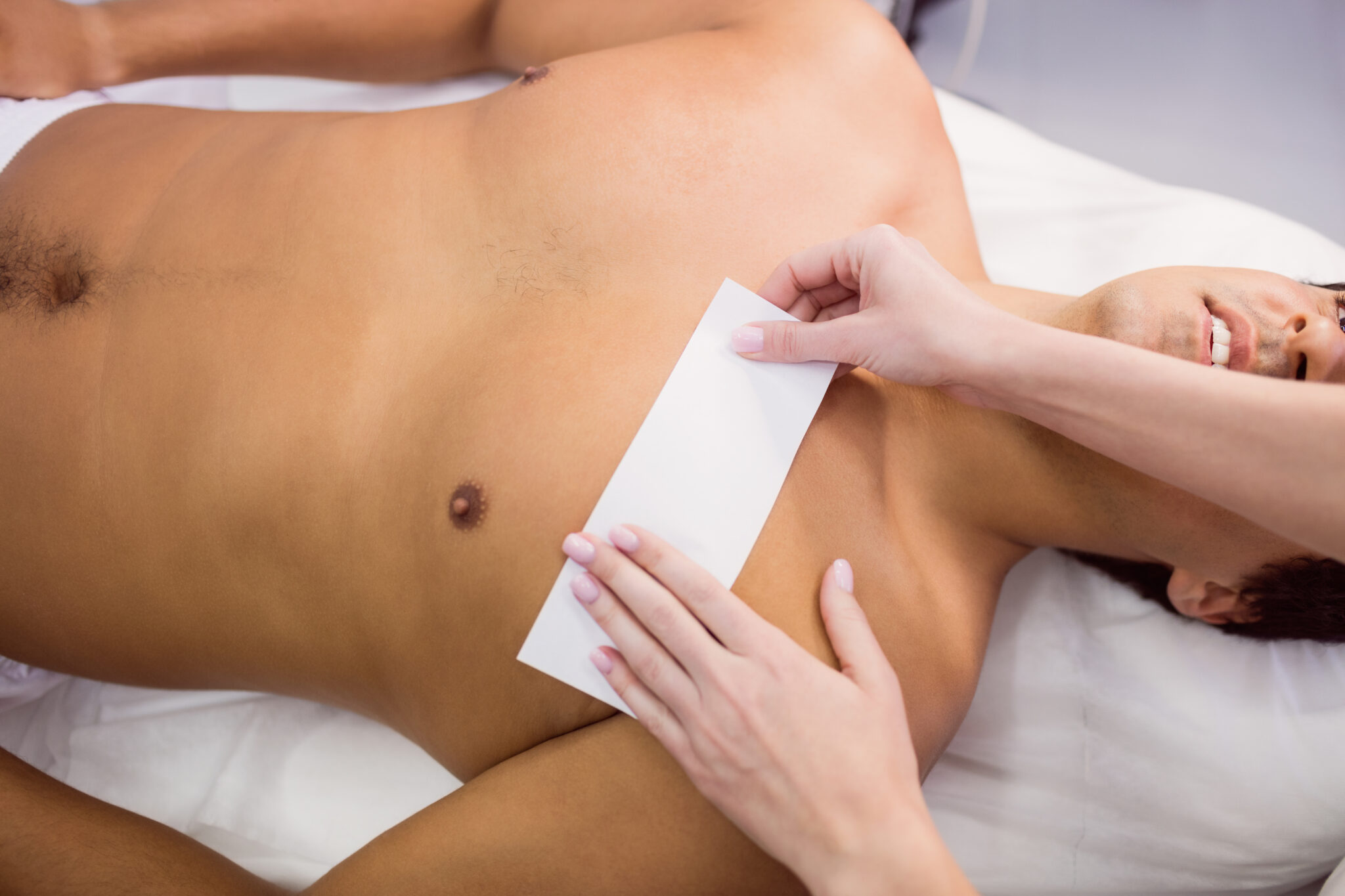 Just the way women need to make trips to the salon every month to get their full body waxed, men's waxing is also becoming popular with each passing day. The social stigma around 'no hair, no man' is out the door with personal grooming choices slowly moving away from being gender based. So if you're a man who is considering removing unwanted hair from your face and body, this guide will help you make the correct choice by opting for male waxing.
Do Men Need to Get Waxed?
The answer is yes. While trimming or shaving might get time-consuming to prevent excess hair from growing on your face, these methods cannot be relied upon for the rest of your body.
By opting for a face or body wax for men, you can be assured of the following factors.
1. Always Stay Groomed
Men's waxing prevents your skin from getting clogged by sweat and impurities. Moreover, it prevents body hair from being susceptible to bacteria buildup and foul odor. By indulging in body wax for men fortnightly, you can stay trim and proper while maintaining a cleaner and fresher look.
2. Take Care of your Skin
If you think the skin on your head is any different than your body, here's where you're wrong. The head, face and the rest of your body requires hydration from time to time. This allows healthy cell production making the skin look nourished. Hence, excess hair growth on the body can accumulate dead cells leading to a dull, lifeless look. By administering a hair removal wax for men, the hair will be removed down from the roots preventing any ingrown hair. This will give a cleaner, smoother look providing the skin with much-needed exfoliation from time to time.
3. Keep Hair Growth under Control
Opting for male waxing on a regular basis will diminish the hair growth leading to controlled hair growth on the face and body. This is because the hair follicles will weaken over time. For some people, hair might not grow at all in some areas of the body.
3 Tips for Men's Waxing
Body and face wax for men can be administered smoothly. The duration of this salon service will vary depending on the target area. To ensure easy removal, you can follow the below-mentioned tips for men's waxing.
Choose the type of wax that you prefer. Male waxing can be done via hard or soft wax. Your professional can show you the different types of waxing options available. Afterall, you want the procedure to be easy and painless and that's why we're here for you at Bodycraft to make this process convenient for you.
If it's your first time waxing and you're intimated, our professionals can conduct a patch test on a specific area. This will help you relax and get comfortable as the rest of your face or body is waxed.
You can choose whether you want to remove hair entirely from your body or keep hair in a few areas. As long as hair is trimmed properly, you can be assured of maintaining self-hygiene while flaunting your face or body hair.
How to Care for Hair Post Waxing?
After body or face wax for men, it is advisable to not expose your skin to any activities that can cause sweat accumulation. Prevent going to the gym, running or power walking for at least one day. You can resume your normal routine after that.
As you progress with men's waxing in another 15-20 days, you will notice how the session isn't as painful as before. We also strongly recommend not opting for shaving or trimming methods as that can disrupt your hair growth.
The Takeaway
No matter how much hair you choose to remove with male waxing, you should be proud of your face or body hair irrespective of the social stigma. At Bodycraft, we stay committed to cater to your needs and guide you through the process from the start to finish. Book your salon appointment with us today to know more.