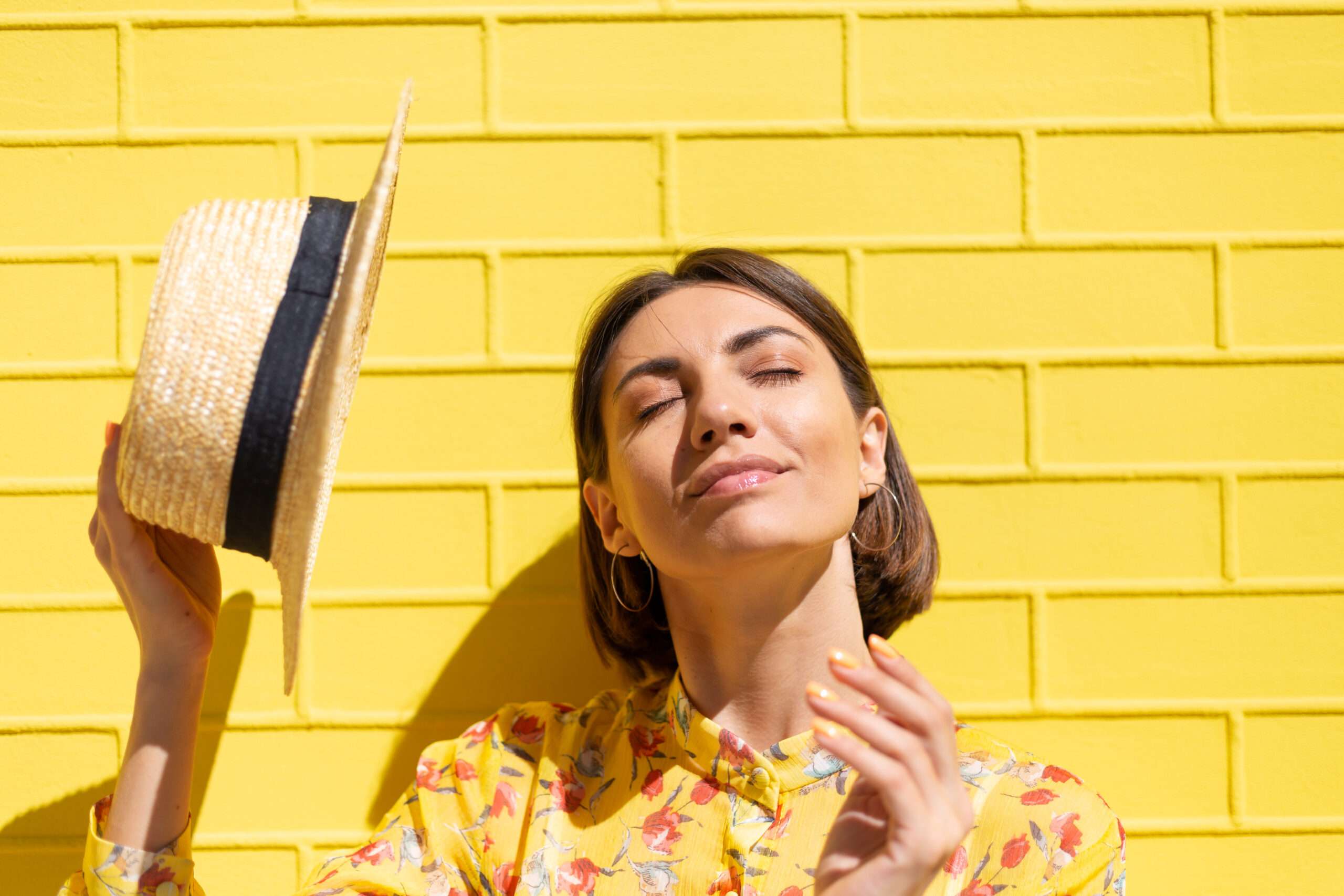 Summer is en route and it's time to break out the sunscreen, sunglasses, and hats to protect our skin from the sun's harmful rays. But let's be real, sometimes we forget to reapply sunscreen or end up spending too much time in the sun without proper protection. The result? A sun tan! While a tan may give us a temporary bronzed look, it's actually a sign of damage to our skin. But don't worry, there are ways to reverse the damage and get back to our natural, healthy skin. 
In this blog, we will explore different de-tan treatments that can help you achieve a glowing, radiant complexion. Whether you're dealing with a mild sunburn or more severe sun damage, there's something here for everyone. So let's dive in and start working towards a summer skincare routine for beautiful, healthy skin!
Top Methods to Remove Tan
Tanning mostly affects the outer layer of your skin which makes it possible to reduce over time. Depending on the intensity of the tan and with a consistent skin tan removal treatment, you can get rid of your tan within 1-4 weeks. Here are a few simple remedies for how to remove tanning that you can include in your summer skincare routine:
  1. Exfoliating Products
Exfoliating your skin regularly can help to remove the pigmented skin cells that exist on the outer layer of your skin and reduce the appearance of a tan. You can use products which contain chemical exfoliants like AHAs and BHAs to apply on your skin during your bath.
  2. Tan-removing Treatments 
There are many clinical treatments which help to remove a sun tan and make your skin glow. Look for treatments like chemical peels which have been proven to help in skin lightening. These treatments are more efficient than any exfoliating products as they combine mechanical and chemical exfoliation.
Summer Skin Care Tips: How to Prevent Getting a Tan?
If you want to avoid the hassle of constantly using different products and remedies as tan removal treatments, you can incorporate a few of these tips in your summer skincare routine.
  1. Sunscreen is a Must
Stepping out of your house without sunscreen is like entering a battle without armour. Applying sunscreen is essential to protect your skin from sun damage. Look for a sunscreen with an SPF of at least 30 and make sure to apply it every two hours. Check out Bodycraft's UV SKRIN sunscreen which is a broad-spectrum sunscreen with SPF 50.
 

 

View this post on Instagram

 
  2. Wear Protective Clothing
A wide-brimmed hat, long-sleeved shirts, and pants are your best friend when it comes to sun protection as they can help to protect your skin from the sun's UV rays.
  3. Stay in the Shade
Avoid spending long periods of time in the sun, especially during the peak hours of 10 am to 4 pm when the sun's rays are strongest.
  4. Use After-sun Care
After spending time in the sun, it's important to take care of your skin to prevent further damage. Use a moisturiser with aloe vera or vitamin E in your summer skincare routine to soothe and hydrate your skin.
Sun Tan Removal Treatments
  1. Chemical Peel
Chemical peels are an effective tan removal treatment as they have the ability to lessen blemishes, uneven pigmentation, discolouration, and small scars, leaving behind smoother and cleaner skin. The chemical peels are a mixture of mechanical and chemical exfoliation, making them a more effective method than exfoliating face cleansers. 
 

 

View this post on Instagram

 
  2. Skin Resurfacing
This is a non-invasive procedure which is the ideal de-tan treatment and also reduces hyperpigmentation. Skin resurfacing uses tiny columns of laser light to encourage the growth of healthy new cells to replace ageing or damaged ones. This procedure refines fine lines and wrinkles, discolouration such as hyperpigmentation or brown spots and evens your skin tone. 
  3. Advanced Express Facial for De-tan 
The Advanced Express Facial for De-tan restores your natural complexion and removes any sun damage, revealing your bright and radiant skin. It helps reduce tan and even lightens the complexion of your skin, however, it's important to note that it is not recommended for people with dry skin.
Takeaway
With the right summer skincare routine you can maintain your radiant skin without having to worry about getting tanned. So go ahead, take a dip in the pool, soak up the sun, and let the de-tan treatments work their magic. 
FAQs Related to De-tan treatments for Glowing Skin
  1. Can I do de-tan after a facial?
It is recommended that you avoid applying anything on your face for at least 24-48 hours after a facial.
  2. What is the price of de-tan treatments in Bangalore?
The price of advanced facials at Bodycraft starts at Rs. 2090. 
  3. What is the difference between de-tan and bleach?
A de-tan treatment is meant to lighten the complexion of your skin, whereas bleach will only lighten the hair on your skin and not the skin itself.
  4. How long will it take to remove the tan?
Depending on the intensity of the tan, it can be removed within 1-4 weeks with a consistent skincare routine.