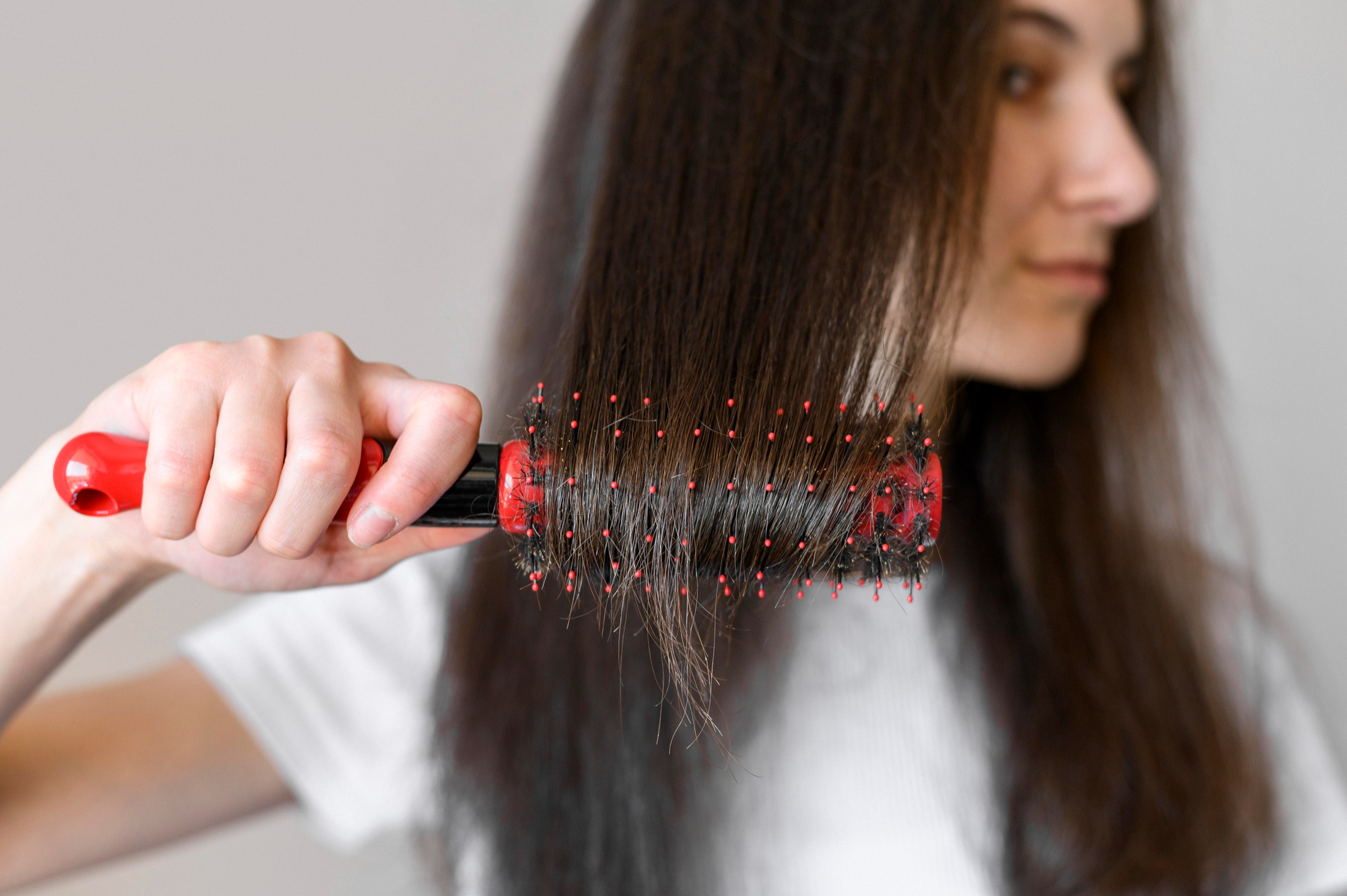 You may have noticed a few split ends on your hair and thought, "It's nothing a quick haircut can't fix, right?" But this problem is often overlooked and can become worse if it's not dealt with soon enough. Split ends are a sign of dry hair and it makes your hair look dull and drab. So, if you want to understand how to get rid of split ends and avoid split-end trimming, here are a few things you need to learn about them. 
In this blog, we will discuss what causes split ends, how to prevent split ends and different split ends treatments.
What Causes Split Ends?
Split ends normally happen when the protective outer layer of the hair is damaged or removed. As a result, the ends of the hair strands split and appear frayed. This can happen due to many reasons like the ones listed below.
Using excessive heat styling

Harsh brushing or combing

Sun damage

Exposure to pollution or chlorine

Using low-quality hair products

Skipping regular haircuts and trims

Vigorously rubbing wet hair with a towel
How to Prevent Split Ends?
Now that you know what are split ends, you need to understand how to prevent them. While it's impossible to completely get rid of split ends without trimming, there are a few things you can do to prevent them from getting worse. 
1. Hydrate and Moisturise
Dry hair is more prone to split ends. Use a moisturising shampoo and conditioner, and apply a leave-in conditioner or hair oil to your ends to keep them hydrated.
2. Avoid Using Heat
Heat styling tools like straighteners and curling irons can cause damage and split ends. If you must use them, apply a heat protectant to your hair first.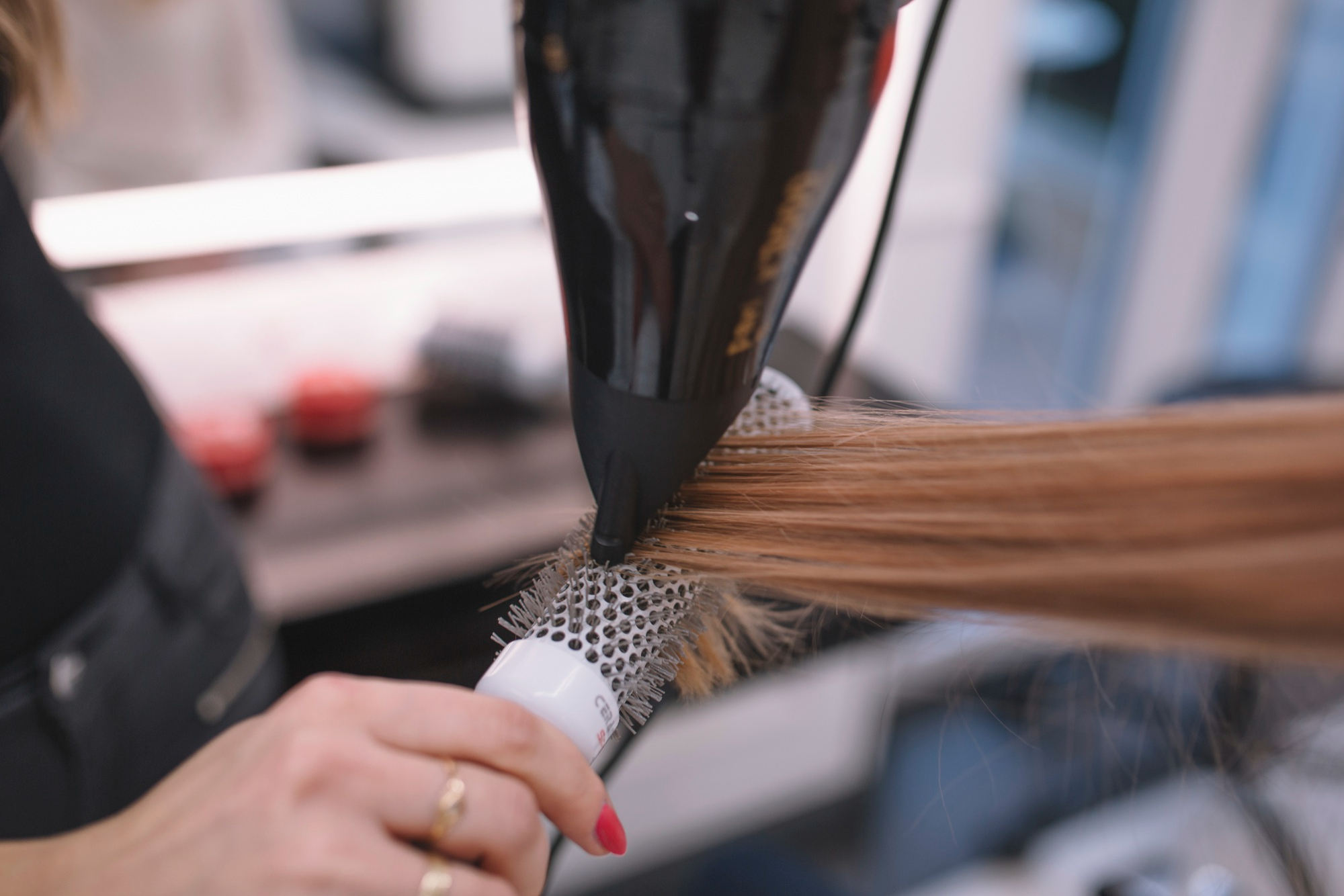 3. Protect your Hair
Environmental factors like sun, wind, and pollution can damage your hair and cause split ends. Wear a hat or a scarf to protect your hair before stepping out of the house.
4. Use a Wide-toothed Comb
Brushing your hair can cause tangles and breakage, eventually leading to split ends. Use a wide-toothed comb instead, and start at the ends of your hair and work your way up.
Best Hair Treatment for Split Ends
If you're wondering how to treat split ends, hair spa treatments can help repair and prevent further split ends, by providing moisture and hydration to your hair. Here are some split ends treatments that our experts recommend. 
1. Intense Hair Spa (Reborn)
This is a personalised treatment that is customised according to your hair. Our expert stylists transform the tresses which benefit your hair and scalp in a single treatment. You can also get one complimentary hair spa on a package of two hair spas, so get someone along and enjoy a day of self-care at Bodycraft Salon.
 

 

View this post on Instagram

 
2. Essential Hair Spa
If you're pressed for time, you can go for the express version of our Essential Hair Spa treatment which can give you silky, luscious, and flawless-looking hair along with revitalised locks.
3. Liquid Hair Spa (molecular refillers)
This treatment is tailored specifically to address the needs of fragile hair. The Liquid Hair treatment uses thermo activation to rebuild and strengthen the hair's fibres, which helps restore the health and vitality of your hair. This treatment is highly recommended for those with damaged hair.
Takeaway
Split ends may seem like they are a smaller problem compared to other hair problems. But if they are ignored for a long period of time, your hair may start to look dull and frayed. So if you want to maintain the length of your hair and prevent split ends, book an appointment at Bodycraft Salon for some of the best split ends treatments. 
FAQs around how to get rid of splitends
1. Are split ends harmful?
Yes, split ends are harmful to your hair as they can lead to further damage and breakage. If left untreated, split ends can make your hair look frizzy, dull, and unhealthy.
2. Can coconut oil repair split ends?
While coconut oil can help moisturise and nourish your hair, it cannot completely repair split ends. The only answer to 'how to get rid of split ends?' is trimming.
3. Which shampoo is best for split ends?
There is no specific shampoo that can repair split ends. However, using a moisturising shampoo may help prevent split ends from occurring by keeping your hair healthy and hydrated. You can try out Sebastian Hydre Moisturising Shampoo which provides intense nourishment and deeply hydrates your hair.
4. How do you prevent split ends without cutting?
You can prevent split ends without cutting them by regularly moisturising your hair, avoiding heat styling tools, protecting your hair with a scarf, using a wide-toothed comb, and eating a healthy diet to nourish your hair from within. To effectively eliminate split ends, the only viable solution is to maintain regular hair trims every 6-8 weeks, best achieved at a professional haircut salon.