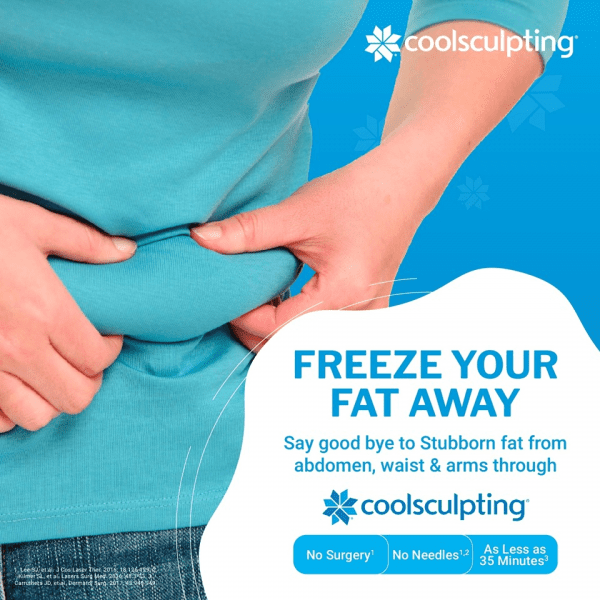 One of the main struggles we all face at some point or the other is the struggle to tone one's body. For numerous reasons, we have been chasing an ideal shape and came up with many ways to achieve it. One of the most recent methods to achieve the ideal body type is CoolSculpting. It refers to a cutting edge technology which works towards eliminating unwanted adipose tissue using the fat-freezing technology.

But much like most inventions, we all have a lot of questions regarding CoolSculpting. So let's answer them all, shall we?

Does CoolSculpting Really Work?

CoolSculpting is a non-invasive procedure of fat removal and has multiple benefits as compared to its surgical counterparts. This treatment is all about removing fat tissues from beneath the skin layers in a non-surgical manner. After its approval from the FDA,  the treatment's popularity has grown immensely. 

Are there any side effects?
The most common and minor side effects one faces post the sessions would be temporary numbness, redness, swelling, bruising, firmness, tingling, stinging and pain. One must keep in mind that this is not a treatment to battle obesity. Consult with an expert before getting the treatment done. 

How many sittings are involved in the treatment?
The number of cycles involved in the process is dependent on each individuals choice of area and desired reduction. Although the number of sessions is entirely dependent on each individual's desired result, area of treatment or the number of areas being treated. 

Who is eligible to get the treatment?
An ideal candidate for CoolSculpting would be someone who is trying to get rid of stubborn fat that resists the effects of dieting and exercise. The said stubborn areas would include double chin, love handles, bra fat, post-pregnancy fat, inner thighs, arm fat, etc. This is not a solution for people who are obese. To know more about your eligibility, book your appointment at Bodycraft for a complimentary consultation.

What happens in the procedure?

During the treatment, a gel pad and applicator are applied to the specific area. The applicators use vacuum to draw the tissue into the applicator cup. One may feel a slight pulling, tugging and pinching. With controlled cooling targeted to fat, you may feel intense cold. With the area becoming numb, these sensations may subside. Patients are usually ready to take on their daily activities with minimal downtime.

Are the results permanent?

During the treatment, the fat cells are crystallised and naturally disposed of your body permanently. 

We hope that we have cleared some of the questions in your mind. Why don't you get an in-depth understanding of the procedure from our experts at Bodycraft Clinic?

Book your appointment, today!