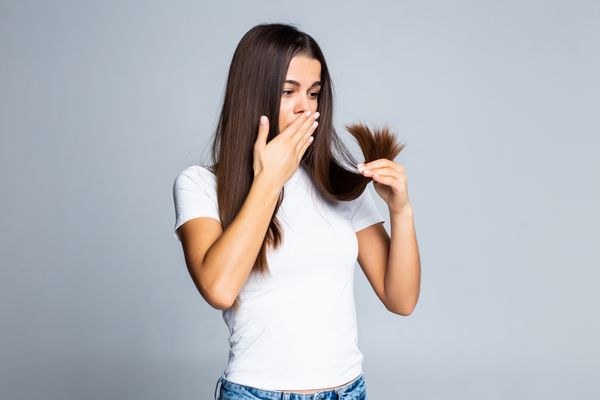 The COVID-19 pandemic did not bode well for many of us. Moreover, for those of you who faced the repercussions of this ghastly virus, hair loss during the pandemic was one of the unfortunate side effects. In fact, hair loss, in general, can be scary and very overwhelming. Wondering how to prevent hair fall? The first step is to understand how it occurs.
Hair loss is a stress-induced process where your body goes through many physical and mental stressors that directly impact your hair's health. After COVID, your immune system gets jeopardized which leads to immense hair fall. On average, you can notice up to 100 hair strands fall per day. If the number falls within the range of 300-400 hair strands per day after COVID, then you're suffering from hair loss that needs to be prevented at all costs.
Experts at Bodycraft reveal some tried and tested ways to prevent hair fall. It is also important to understand that this is not a long-term symptom of COVID and can be dealt with proper intervention.
How Can You Prevent Hair Fall Post COVID?
Stressed about hair loss post COVID? That stress can actually add to further hair fall and hence it is important to keep your stressors in control. We recommend the following ways to prevent hair fall on a regular basis. As mentioned, hair loss is a temporary setback. With your stress hormone in control, your hair growth will be back to its normal phase in no time.
Avoid using heat tools that may further disrupt your hair health. Use the lowest setting possible on your hairdryer, flat irons and curling rods or skip using them altogether.




Keep your hair tied in loose braids or buns which won't add external stress to your hair.




Add food items in your diet which contain zinc, biotin and magnesium to aid your hair growth. A simple meal containing dal, rice and parantha can provide the necessary proteins and carbohydrates to promote hair health.

Never skip breakfast. Since it's the most important meal to kickstart your day, it keeps your metabolism intact that promotes hair health and growth.

Simultaneously, it is important to get sleep for at least 8 hours to keep your sleep routine proper. Stress and lack of sleep can aid to hair loss.
More often than not, your hair will naturally become normal in due course of time. It is important to be patient and allow 6 to 12 months to see the difference. But if your hair loss is out of control even after trying everything, then you should consider getting a botox treatment at a Bodycraft salon near you to combat hair loss. Let's help you figure out how botox for hair can be beneficial for you.
What Is Botox Hair Treatment?
Botox for hair is a cosmetology process that starts by injecting a specially prepared solution into the scalp that fills individual hair fibre, makes them smooth, and fuller in appearance. In addition, it enhances blood flow and aids in increasing the delivery of essential nutrients to the individual hair fibres that are more prone to hair fall. The hair fall reduction treatment at Bodycraft will help you prevent hair fall post COVID, and rejuvenate your hair by making it look and feel fuller, stronger and smoother.
What Is The Process Of Botox Treatment For Hair Loss Post COVID?
Botox for hair is usually administered in the following ways:
A blood test is done to assess whether you are eligible for the treatment. The cosmetologist will also go through your medical history and advise you to take or refrain from the treatment during this consultation.

If your cosmetologist gives the go-ahead, then the actual process starts. First, a numbing cream is applied to the area that has been selected by the cosmetologist and is left for 30 – 45 minutes.

The cosmetologist will draw a small quantity of blood which is placed in a centrifugation machine to separate the platelets. This machine is used to separate the growth factors.

The chosen area for treatment is then cleansed, followed by injecting the growth factor into the scalp through multiple pricks. Afterwards, the treatment area is then cleansed again.
What Are The Benefits Of Botox Hair Treatment?
Botox for hair has a host of benefits. Once the treatment is complete, you can look in the mirror to notice the transformation done to your tresses.
This treatment strengthens your hair by replenishing hair fibres and repairing damaged hair.

It helps eliminate unnecessary frizz.

By using botox for hair, you reduce scaling on your scalp from psoriasis, dandruff, or other scalp conditions.

The treatment prevents hair loss, hair-thinning and split-end concerns.

Botox for hair reduces hair damage post rebonding, strengthening or smoothing.

It also adds volume to hair.
The treatment is completely safe and it can help you control your hair loss post COVID. You can get hair growth therapy, which is similar to botox treatment for your hair at the Bodycraft salon. For a consultation with our dermatologist, you can book an appointment in Mumbai or Bangalore.