Your body is made up of water which means that it constantly requires hydration to enrich the skin and hair. Hence, it is important to give your skin the periodic tender, love and care to ensure it doesn't become dehydrated over the course of time. But what causes skin dehydration and what are the signs?
Our experts at Bodycraft are here to help you detect the cause of skin dehydration and offer some skin tips to help hydrate it naturally.
How Does Skin Become Dehydrated?
It can get painful dealing with red, dry and itchy skin. Did you know that these concerns are caused due to skin dehydration?
Turns out, your skin has a moisture barrier that can get compromised due to a low intake of water. This barrier, composed of ceramides and fatty acids, is responsible for keeping your skin plump, fresh and hydrated. Dehydration can make your skin lose its ability to retain moisture making it prone to damage.
You might also be devoid of skin hydration due to the following reasons.
Environmental factors such as harsh weather conditions, wind, and low humidity levels

Excessive sun exposure, sunburn, and other forms of UV damage

Overuse of hot showers and baths

Use of harsh skin care products, such as physical exfoliants, that strip away natural oils
Hence, it is important for you to learn how to hydrate skin. In addition to drinking adequate amounts of water, you also need to try external skin hydration treatment methods. There's no best way to hydrate skin because there are umpteen ways in which you can replenish it! Let us tell you how.

5 Ways To Keep Your Skin Hydrated
If you're wondering 'what is skin hydration' and how you can go about it, we suggest following these tips to know how to keep skin hydrated. Do them religiously for best results.
1. Get Facials Every 15-20 Days
It is recommended to cleanse your skin from within by getting an advanced facial every 15-20 days. If you're visiting any of our Bodycraft salons, you can try the Senskin Advanced Facial. It is free of perfumes and artificial ingredients to maintain your skin's pH level. This facial hydrates your skin by decongesting and cleaning it. It ensures a plump and fresh look bringing the natural balance back to your skin.
2. Opt for an Advanced Hydration Treatment
Sometimes, your skin needs more than just a facial. This is where we suggest getting a holistic skin hydration treatment that tackles skin dehydration. If you're wondering how to keep skin hydrated and glowing for long, you can try our VOLITE service.
This treatment consists of a skin conditioning gel containing Hyaluronic Acid. It is designed to improve the condition of the skin by attracting moisture, making your skin feel & appear plump, healthy & radiant. It offers long-term hydration for up to 9 months.
View this post on Instagram
If you have more than one skin concern to tackle, we suggest opting for our Hydra-Medi Facial. This 3-in-1 medi-facial skin hydration treatment provides nourishment and oxygenation to the skin and helps make the skin look hydrated. It also helps even out the skin texture and clears pores and skin congestion.
View this post on Instagram

3. Diet is Always the Key
A good diet can do wonders. To naturally hydrate your skin, we advise incorporating Vitamin C rich fruits and vegetables daily in your diet. You also need to have at least 8 glasses of water daily to ensure that your skin stays hydrated for long.
4. Use Hydrating Skincare Products
Some extra hydration can work well for your skin. Hence, you should look out for skincare products containing hydrating or moisturising ingredients. Try our Ainhoa Luxe Hydro-Nutritive Cream (Gel) that is made up of Vitamin E to ensure that your skin stays moisturised on-the-go. It has a light, creamy texture and also has regenerative and nutritive properties for the skin. You can use it once or twice daily.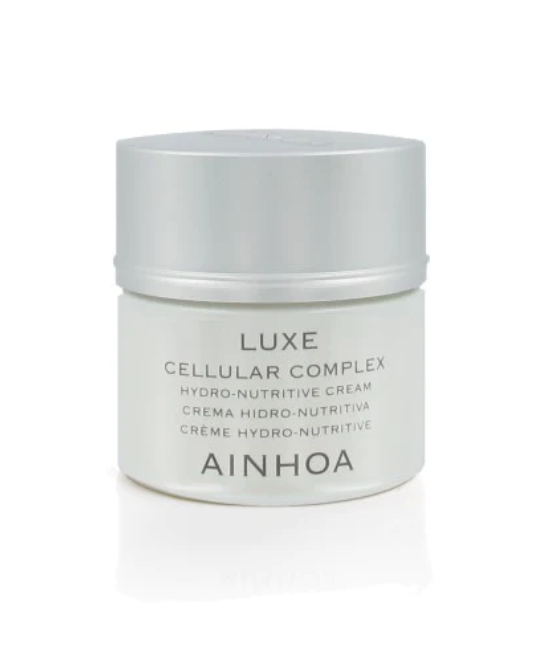 5. Get Adequate Sleep
Your skin needs at least 8 hours of sleep to repair and replenish its moisture. Hence, try to fall asleep early and wake up on time to maintain a balanced sleep schedule. On the days that your sleep might be cut short due to stress or a busy work schedule, you can notice how your skin's pH level might change by becoming more dehydrated than usual.
The Takeaway
Healthier and hydrated skin takes time to develop. It can only be achieved if you follow a skincare ritual that promises adequate hydration for the skin. At Bodycraft, we are always here to help you fix your skin's concerns with our host of hydrating skin care services. Book your appointment with us today.
FAQs around Skin Hydration
What is the best treatment for hydration?
If you're looking to get a skin hydration treatment, we recommend opting for the Hydra-Medi Facial treatment. It is a 3-in-1 procedure that ensures that your skin gets replenished and oxygenated in no time.
What are 5 benefits of hydration?
Skin hydration can help make your skin soft, supple, glowing, replenished and younger-looking.
How can I quickly hydrate my skin in summers?
You can hydrate your skin in the summer season by drinking plenty of water, having a meal consisting of fresh fruits and vegetables, using a light, water-based moisturiser, opting for hydrating facial treatments and using a broad spectrum sunscreen to shield your skin.
How do dermatologists hydrate skin?
Your dermatologist can suggest a few skincare products to help your hydrate skin. Additionally, you might be recommended to opt for some skin hydration treatments like Hydra-Medi Facial or VOLITE, depending on your skin's concerns and needs.