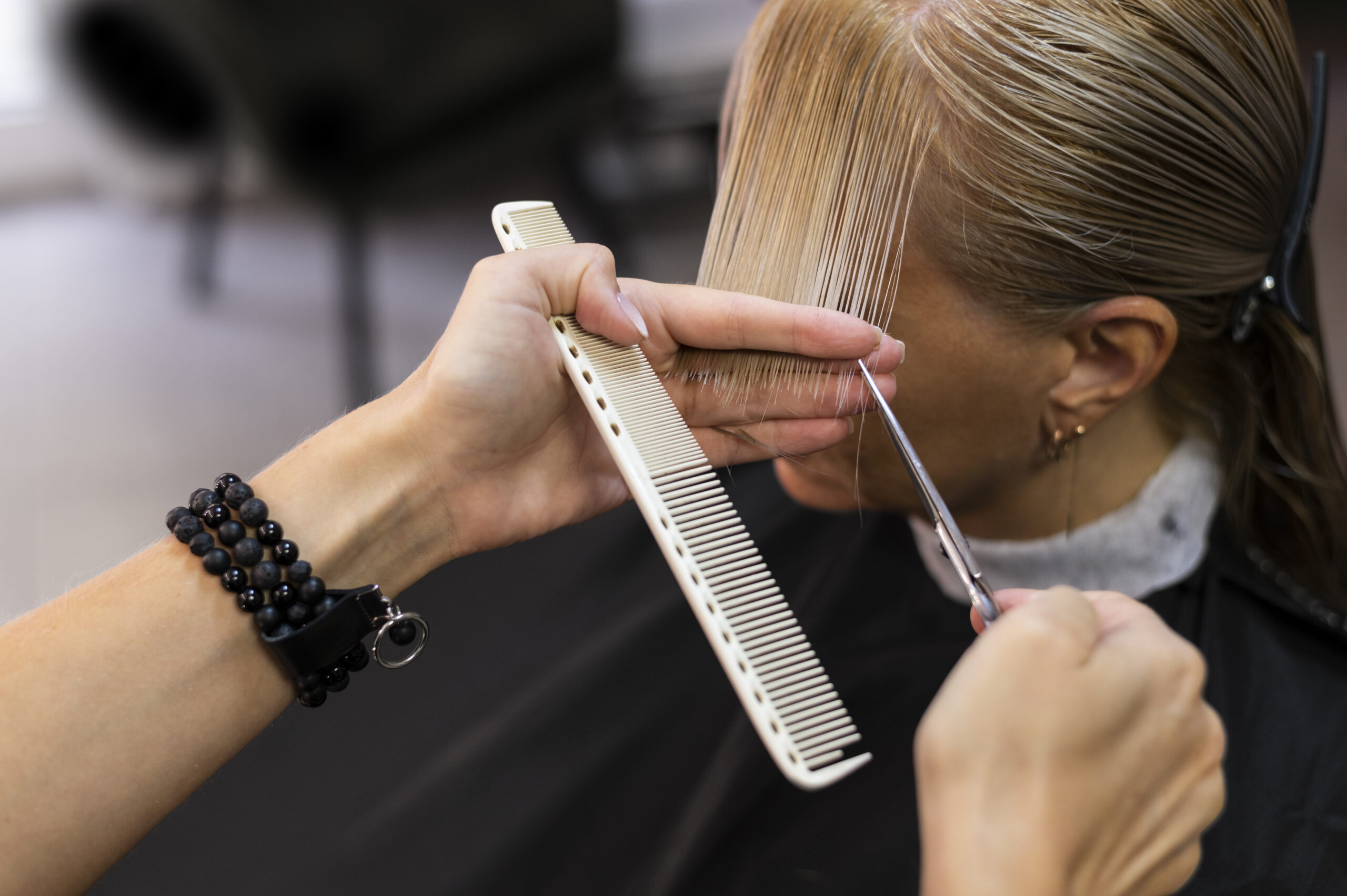 Living in 2023, you are sure to have different types of haircuts to choose from. On average, you might be getting a haircut at least twice a year. This might be the result of a transformation to your look, removal of hair damage or just getting a trim every now and then.
As 2023 nears its end, we bring to you names of haircut styles for both men and women. This can be flaunted during the holiday season and can be further stylised to welcome the New Year. Our experts vouch for these haircuts to be trending for a long time!
5 Different Haircuts for Women
Whether you have short or long hair, these different types of haircuts are ideal for making your hair look gorgeous and healthy. Check them out.
1. Bob with Minimal Layers
 

 

View this post on Instagram

 

You can get a long or short bob and style it with minimal layers to achieve a sleek look. The layers will make your hair look voluminous without giving the effect of limpness. It's the perfect chic hairstyle for every season.
2. Choppy Layers on a Lob
 

 

View this post on Instagram

 
A lob or a long bob is tried and tested by various celebrities in Bollywood and Hollywood. How about adding some layers to it? They can be the perfect beach waves or add to your outfit's elegance for wedding attire.
3. Feathered Layers
 

 

View this post on Instagram

 
Often seen on actress Katrina Kaif, feathered layers look amazing on long hair types. They appear wispy and make your hair look voluminous. Moreover, you don't need styling tools to maintain this type of haircut. Just use the correct haircare products to keep your hair's health in check and you're set for any occasion!
4. Textured Layers
 

 

View this post on Instagram

 
While layers suit every type of hair, they look really good when textured on curly hair types. With the use of texturising scissors, your stylist can help make your curls look well-defined.
5. Choppy Layers
 

 

View this post on Instagram

 

With the correct technique, your hairstylist can help you achieve choppy layers which seems to be B-Town's go-to look for every occasion. This type of haircut gives the appearance of dense, wispy locks.
5 Different Haircuts for Men
Contrary to what most people think, there's a lot to experiment with when it comes to haircuts for men. Want to try something out of the ordinary? Try one of these names of haircuts for men before 2023 ends.
1. Buzz Cut
 

 

View this post on Instagram

 

This low-maintenance haircut looks ideal for men of all ages. If paired with a beard, it becomes a go-to look for most men, especially in Hollywood. It is achieved by having scanty hair giving emphasis to the jawline.
2. Taper
 

 

View this post on Instagram

 

Featuring longer hair on the top of the scalp and shorter hair on the sides, the taper cut is another go-too haircut for men. It's a classic look that resembles a fade and looks dapper when complemented by a handsome attire like a suit or sherwani, during the wedding season.
3. Mohawk
 

 

View this post on Instagram

 

It won't take you a second to spot a mohawk hairstyle that is characterised by no hair on the sides, leaving a bunch of hair running through the top. Cricketers, footballers and even children have sported this haircut over the years. It's great to sport a casual look for men.
4. Undercut
Want to remove hair from the sides and even the back? Ask our professionals for an undercut, popularly flaunted by celebrities like David Beckham and Ranveer Singh. It's a classic look ideal for casual, professional and seasonal attires and looks great when paired with a beard or moustache.
5. Mullet
Popular in the 80s and 90s, the mullet hairstyle is making a comeback for men. It's a comparatively longer hairstyle that runs short on the top and sides. It is great for those who want to sport long hair.
The Takeaway
Different types of haircuts last throughout the seasons or make occasional comebacks year on year. You can always consult our professionals to understand what is trending and make the ideal decision while trying a new look.
Book your appointment or walk into your nearest Bodycraft salon to get a new haircut this season. You can also check out this blog to understand which type of haircut suits your face cut.