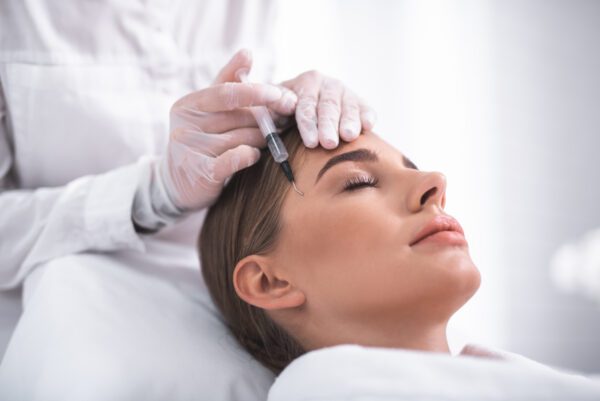 Are you worried about ageing? Nobody loves wrinkles and unwanted crisscrossing lines on their faces. However, your body and skin texture naturally changes with age and the difference might include face wrinkles, dark circles, under-eye creases etc. However, with growing times, you can go back to your younger-looking self in just a day! Because of modern studies, getting dermal filler treatment has become quite easy in India. Who doesn't wish for immortal beauty and ageless skin, after all? If you want to look forever young, then we have something in store for you – Facial fillers.
If you are someone who is intrigued about getting face fillers done, let's start by understanding how face fillers help.
If you are someone who wants to look young and wish for your facial features to be on point, face fillers are your catch as it minimizes your signs of ageing.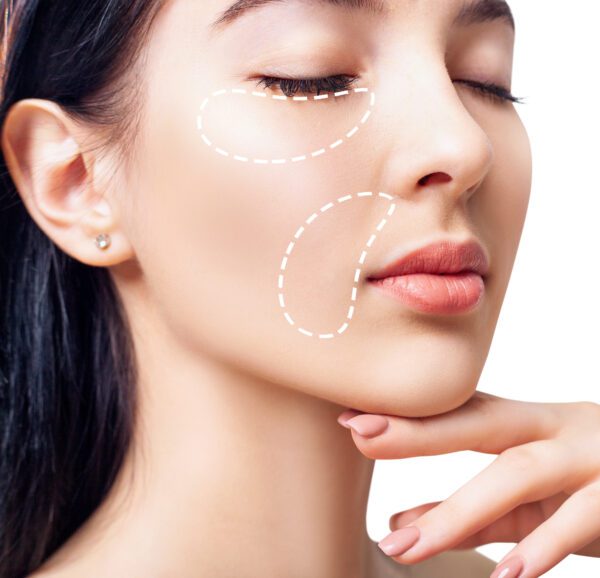 Fillers are synthetic or naturally occurring substances injected into the lines, folds, or tissues of the face to decrease the appearance of wrinkle, fine lines and restore the facial fullness that decreases with age. Fillers are products such as collagen, hyaluronic acid and calcium hydroxylapatite that rejuvenate facial skin by reducing or eliminating wrinkles, raising scar depressions, enhancing lips and replacing soft-tissue volume loss through facial injections. Exposure to the sun and years of muscle movement contribute to the breakdown of facial tissues of the skin. Hence, facial fillers are your go-to procedure to look young and rejuvenated. 
Due to its pricing, painless procedure and easy accessibility, face fillers have become widely popular in India. These injectables are also called dermal fillers, injectable implants, wrinkle fillers, and soft-tissue fillers. Facial fillers are temporary to long-lasting solutions administered through a few tiny facial injections on specific areas of the face. Various types of facial fillers are available; each is designed for one or several purposes, such as wrinkle reduction and lip augmentation. They're used to erase smile lines, plump up cheeks and lips, under eyes and correct acne scars.
Before getting into any dermal fillers, it is important to understand what are the types of face fillers and when do you need them. 
What are wrinkle fillers?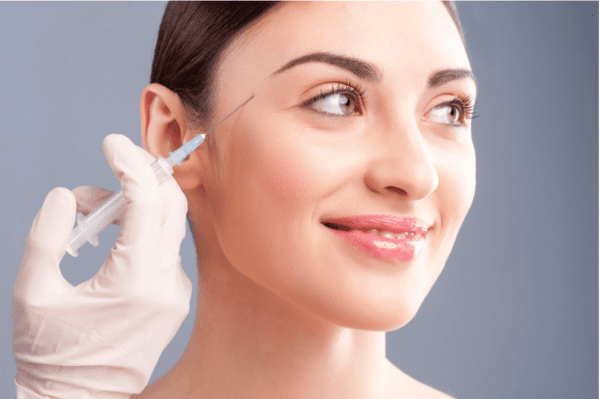 Dermal fillers are gel-like substances that are injected underneath your skin to change its appearance. Dermal fillers are used to smoothen lines around the nose and mouth like the marionette lines, smile lines and parentheses. They are also used to enhance and restore volume to cheeks or temples, diminish vertical lip lines, plump and enhance lips and improve symmetry along with facial features. 
Types of fillers
Did you know there are various types of fillers? Well, if you are someone who just knows about the most common hyaluronic acid filler, then let us break it down for you. If you are someone who is keen on knowing about them or what to try out yourself, keep reading. 
1. Lip fillers 
Lip fillers give you fuller, plumper lips and also enhances your smile lines. The most common lip filler is – Hyaluronic acid. Did you know that Hyaluronic acid is already present in the human body? Hyaluronic acid is found in the highest concentrations of your body like, your joints, eyes. . It plays the role of active cushions in the tissues of your body. It is commonly used to treat dry eyes, ageing and many other conditions. Injecting hyaluronic acid into your lips and around the mouth enhances the shape, structure and volume. 
2. Wrinkle fillers 
 Say goodbye to fine lines and wrinkles with wrinkle fillers. For many, wrinkles might show up even at an early age. So, don't always blame ageing for wrinkles, it might also be genetics or the lifestyle you pursue. Many often debate between a facelift and wrinkle filler, well, let us tell you a wrinkle filler will give you a more youthful and natural look 
3. Under-eye fillers 
It is no secret that the under-eye is one of the most tricky areas on your face to treat. No matter how many home remedies you try, the darkness and hollowness sustain. If you're lucky, you'll have naturally bright and perfect looking under-eye. But for many, their under-eye area has a dark spot called dark circles followed by hollowness. To treat the under-eye wrinkles, dark circles and hollowness – the under-eye fillers come into the picture. After numbing the under-eye area, the filler is injected into the target marked area. And voila! There you have it rejuvenated and even under-eye.
4. Forehead temple fillers 
Are you worried about the criss-cross lines on your forehead? As you age, your temple areas start losing fat, leading to a hollow look. Well, there's something to take care of that makes your skin firm and prevents it from sagging. The dermal fillers can add volume and plump your skin at the temples of your forehead. They also tend to instantly lift up your eye area and gives a more defined and firm look. 
How do face fillers work?
If you are getting a facial filler done at Bodycraft, a detailed consultation is done by our doctors, who assess concerns, expectations and indicate treatment areas. Then a local anaesthetic cream is applied to the areas to be treated and left for 30-45 minutes. The area is then cleansed. Essential markings indicating treatment area are done by the doctor, after which the filler/product is injected in the areas marked. The treated areas are then cleansed and an ointment is applied. You might feel a slight tingling sensation in the area you are getting the filler done.
The uses of fillers, their benefits and side effects
Face fillers are typically used to improve symmetry on your face. For example, if your upper lip is flatter than your lower lip then with the help of a lip filler you can make it of the same size. They are also used to enhance and restore volume on your cheeks or the temples of your forehead. Basically to improve your overall appearance and make it more symmetrical, only if it is bothering you. 
Usually, there are no major side effects due to facial fillers. However, you might notice bruising, swelling and pain post the procedure, which is temporary and will subside over the days following the treatment. We highly advice you to not rub or massage the treated areas for the next 24 hours as it might lead to severe bruising due to the friction caused. You should stay away from any steam, sauna or any kind of facial for at least fifteen days as it might affect the results of the treatment. You need to avoid any kind of strenuous or vigorous activities for the next 72 hours so that the treatment can take its time to settle down on your facial area. Avoid exposure to sun or heat for the next 72 hours. And lastly, try to sleep face up and keep the face slightly elevated if experiencing swelling.
If you want to get face fillers done, you can walk in at the Bodycraft salon for a consultation from our dermatologist or you can book an appointment in Mumbai or Bangalore. 
Are you interested in more such treatments? Read on to what is coolsculpting?