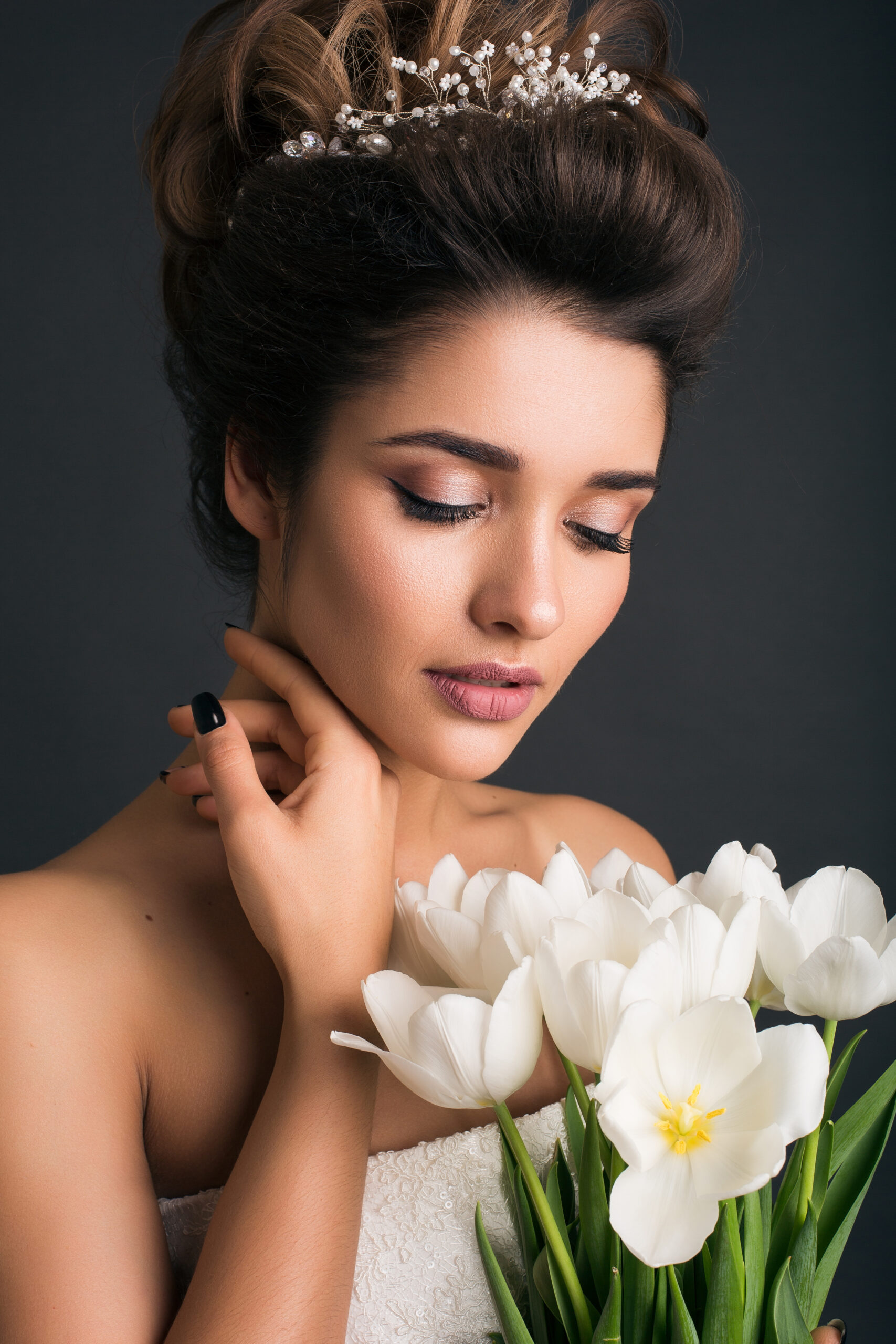 Every woman has a mental image of what she wants to look like on her wedding day. It's the day everything needs to be perfect – from the makeup, and the attire, to the accessories. However, what really brings the entire bridal look together is the bridal hairstyle you choose.
Your bridal hairstyle should bring out the best in you by highlighting your face shape and features. Hence, we have compiled a list of graceful yet chic bridal hairstyles that will leave everyone mesmerized on your wedding day, not just the groom!
How to choose an Indian bride hairstyle?
If you are wondering which Indian bride hairstyle would suit you, start off by finding out your face shape. There are generally five face shapes, namely round, oval, heart, square, and diamond. Simply pull your hair back in a ponytail and draw an outline of your face in the mirror using an eye pencil. This will give you a rough idea of which category your face falls into. Then you can decide among the different Indian wedding hairstyles that suit your face shape. Read more to understand face shapes.
You can also choose a bridal hairstyle based on the length of your hair. Even though you must have imagined the ideal bridal hair to be long, luscious tresses, short hair is so chic and in vogue that there are numerous hairstyles and ways to experiment with it. Check out this blog to understand which type of hairstyle compliments your face cut.
5 Trending Wedding Hairstyles for Women in 2023
If you are a bride that wants to create a statement in her bridal look and inspire future brides as well, we have some trending wedding hairstyles for women that are sure to turn some heads around!
The Senorita Bun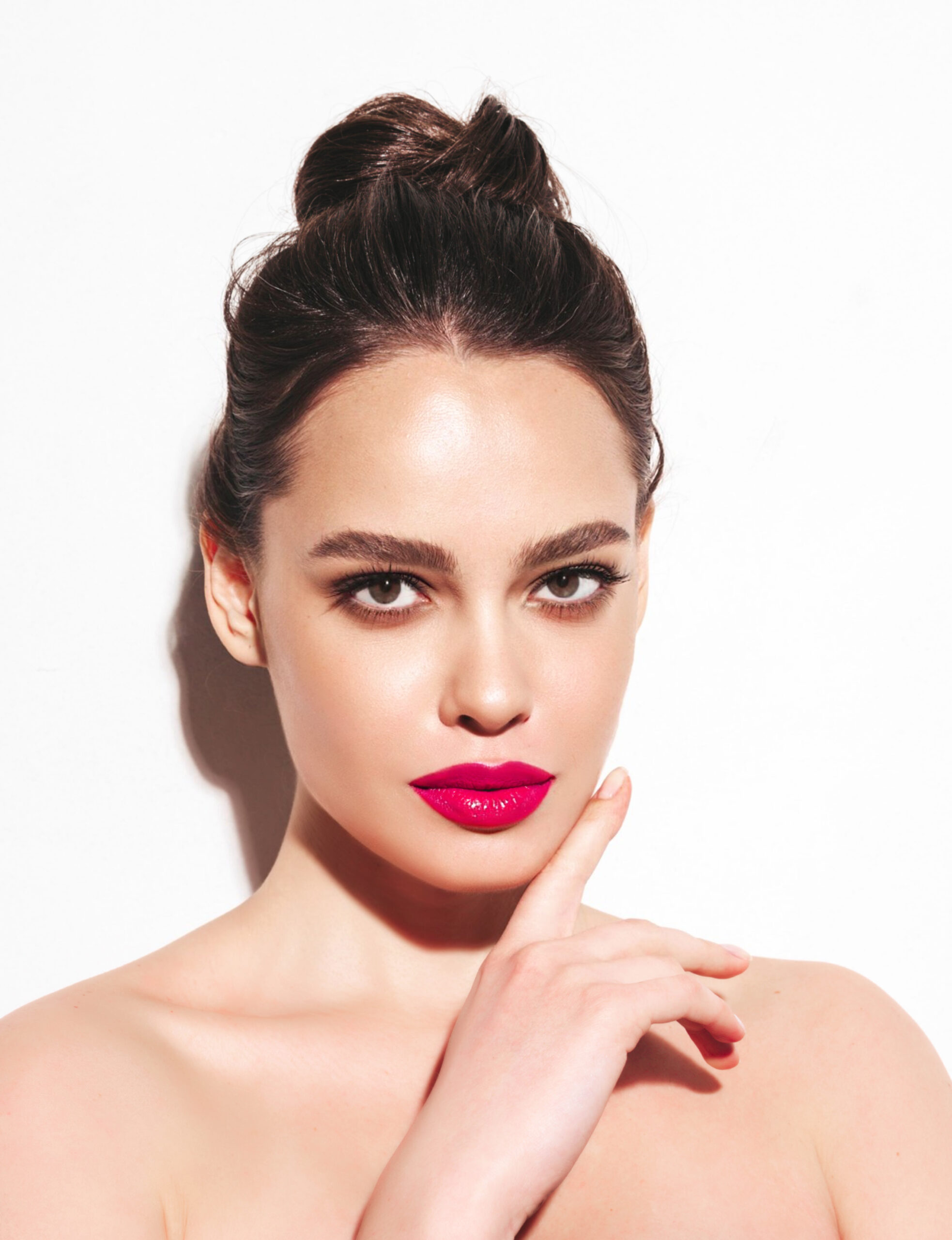 If you want to jazz up the classic bridal bun which is ideal for Indian wedding hairstyles, try out the Senorita bun. It is the perfect fusion between an Indian and a French bun. With a centre parting and a tightly braided bun at the back, this bun can be accessorised with roses to make you look like a French Senorita. This contemporary hairstyle suits heart-shaped faces the best.
Braided Hair with Loose Curls
If you are not inclined towards getting a bun for your wedding day, try semi-braided and loose curls for a simple yet elegant look. Braid the front part of your hair and take it to the back and pin it up. The other half of your hair can be left loose and set with soft curls. Accessorize with some pretty pins or flowers to complete the look. This hairstyle works wonders on those with thick long tresses. This volumizing Indian bridal hairstyle works best in softening the sharp, chiseled features of diamond-shaped faces.
One-Sided Twists with Open Hair
If you want to ditch the bun and braid, opt for twisties instead. The high-fashion but low-maintenance hairstyle is perfect for the carefree and new-age bride. You can either side part or middle part your hair for this one, and make four twisties on either side of your hair and pin them together at the back. The rest of your hair can either be curled or straightened as per your desire.
Side Swept Curls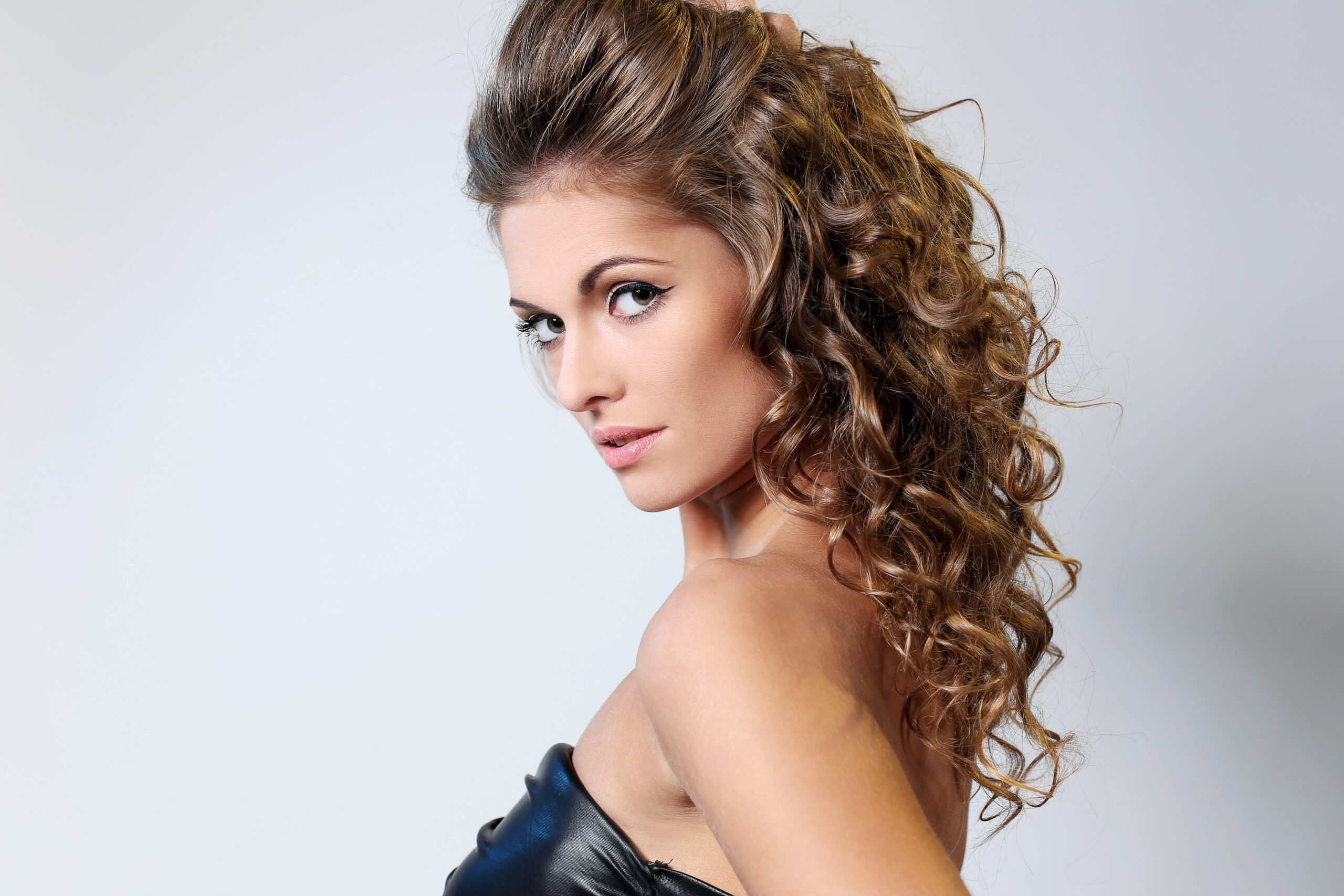 The side sweep style can never go out of style, which is why it is one of the top favourite Indian wedding hairstyles of the modern Indian bride. This can also be a wonderful hairstyle for pre and post-wedding functions. The hair is side parted and loosely pinned to the side, while the rest of the hair is styled in loose or voluminous curls. To take this bridal hairstyle style up a few notches, braid the front hair sidewards. This hairstyle looks flattering on round or oval face shape brides.
Traditional South Indian Braid
This bridal hairstyle is the perfect amalgamation of tradition and modernity. We love how the traditional south Indian braid is being used by brides all over India to stay in touch with their roots. You can adorn your braid with fresh white mogra flowers or artificial or real embellishments.
The Takeaway
As a bride you already have so many things to look after, so leave it to us to pamper and spoil you on your D-day. From bridal makeup to bridal hairstyle, we've got you covered. Book an appointment with us to avail exclusive offers on pre-bridal and full-bridal packages.
FAQ
1. How to maintain a bridal hairstyle?
Make sure that you have used the right type and amount of hair styling product so that your hairstyle does not fall out of place. Setting your hair with good quality hair spray is a must so that the style can go on for the entire duration of your wedding ceremony and after. Use heat protection to protect your hair from damage caused by heating products.
Use a good amount of hair clips, bobby pins, and hair ties as per the requirement of your hairstyle, to keep it in shape and looking fresh. Remember to touch your hair as less as possible once the desired hairstyle is achieved as it will definitely weigh down on the volume and make the hair greasier.
2. Which bridal hairstyles suit best for short hair?
Brides can slay their bridal hairdos even if they do not have long tresses. The key to pulling off any hairstyle is confidence! Here are some popular hairstyles that brides with short hair can try.
Low hair bun
Bob haircut with side twisties
Pin-up curls
Knotted waves
Pixie cut
Angular chop
There is no lack of options for brides with short hair. Accessorise with headbands, broaches, and flowers to add an extra element of glam. The above-listed styles will make you feel unique, beautiful, and fabulous as you are.